Tip Sheet: Key Facts on China's AI Behemoth SenseTime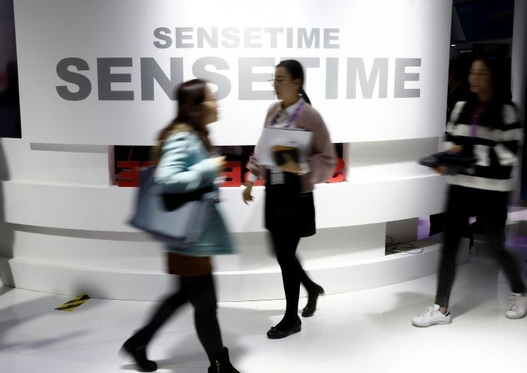 picture
This tip sheet was compiled by Caixin Insight from the Post Hearing Information Packs submitted Nov. 22 to the Hong Kong stock exchange by artificial intelligence (AI) giant SenseTime.
1. Key people
TANG Xiao'ou, Founder and Executive Director of SenseTime
Tang Xiao'ou founded SenseTime and served as executive director since August 2021, primarily responsible for designing SenseTime's research and innovation strategies and driving research partnerships with universities and institutes.
Tang has been professor at the Department of Information Engineering at the Chinese University of Hong Kong since 1998, associate director of the Shenzhen Institute of Advanced Technology of the Chinese Academy of Science since 2009, director of HKAI Lab since 2018, and head of Shanghai Artificial Intelligence Innovation Center since 2020. He has also been a fellow at the IEEE since 2009, editor-in-chief of IJCV and a general chair of the ICCV.
Tang earned a bachelor of science degree from the University of Science and Technology of China, a master of science degree from the University of Rochester and a Ph.D. from the Massachusetts Institute of Technology.
XU Li, Co-Founder, Executive Chairman and CEO of SenseTime
Xu Li co-founded SenseTime and serves as executive chairman and chief executive officer of the company, primarily responsible for vision strategy, business development and daily operations.
Xu has been an adjunct professor at Shanghai Jiao Tong University since 2018. Prior to joining SenseTime, he was research scientist at Lenovo Group Ltd. (2013–15) and postdoctoral fellow at the Chinese University of Hong Kong (2010–13).
Xu earned his bachelor's degree in computer science and engineering and master's degree in computer engineering from Shanghai Jiao Tong University, and his Ph. D. in computer science and engineering from the Chinese University of Hong Kong, focusing on research on computer vision and computational imaging.
2. Corporate Structure
For the Cayman company SenseTime Group Inc., its corporate structure is shown as follows:
| | |
| --- | --- |
| Shares | Percentage |
| Certain shareholders | 50.74% |
| Amind | 21.73% |
| XWorld | 0.90% |
| Infinity Vision | 0.73% |
| Vision Worldwide | 0.33% |
| SenseTalent | 12.17% |
| SVF Sense (Singapore) Pte. Ltd. | 14.88% |
| | |
| Pre-investors | 20.15% |
| Taobao China Holding Ltd. | 7.59% |
| Primavera Shareholders | 3.08% |
| SL Hourglass Holdco Ltd. | 3.05% |
| IDG Shareholders | 1.42% |
| EverestLu Holding Ltd. | 1.39% |
| Shanghai International Group Shareholders | 1.33% |
| Sailing Shareholders | 1.29% |
| CDH Shareholders | 1.00% |
| | |
| Other pre-investors | 29.11% |
| Total | 100% |
3. Timeline
2014: SenseTime incorporated
2015: Started R&D on deep learning training framework SenseParrots
2016: Launched SenseME and SenseMARS, the software platforms for Smart Life; Started R&D on autonomous driving for Smart Auto
2017: Started R&D on SenseFoundry for Smart City; Started R&D collaboration with Honda Motor Co. Ltd. for autonomous driving technologies
2018: Designated as the National Open Innovation Platform for Next Generation AI on Intelligent Vision; Started R&D on specialized AI chip
2019: Started R&D on AI sensors; Provided face payment technology integrated to subways' ticketing systems in megacities
2020: Completed the tape-out of specialized AI chip, STPU; Commenced construction of supercomputers AIDC in Shanghai Lingang
2021: Built the world's largest computer vision model
4. Key Areas of Growth
Having core competence in computer vision, SenseTime has a leading market share of 11% in China, with four computer vision software application segments:
• Enterprise
• City management
• Consumer
• Automotive
5. Board of Directors
6. Senior Management
You've accessed an article available only to subscribers
VIEW OPTIONS
Share this article
Open WeChat and scan the QR code