Ant Group Ordered to Remove New Fund Investment Advisory Service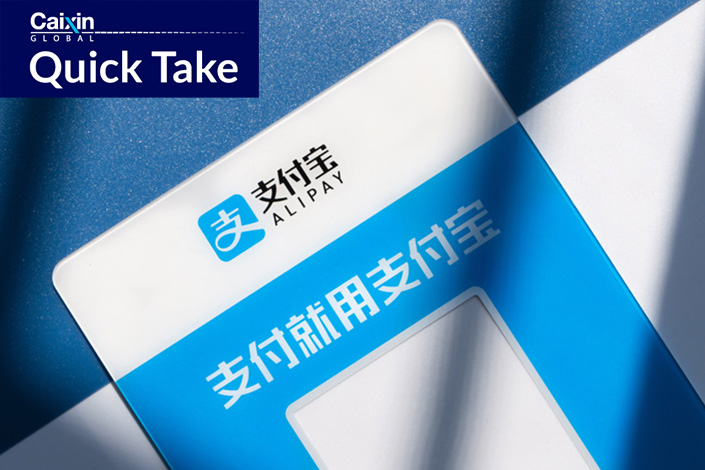 What's new: Alibaba-backed Ant Group Co. Ltd. has been ordered to remove a new fund investment advisory service from its Alipay app merely a week after it launched, internal sources at Ant Group told Caixin on Thursday.
Launched on Jan. 4, the service known as "golden selection investment advisor" (金选投顾) offered a list of fund portfolios that were recommended by Ant Group and its six financial institution partners.
Regulators had asked Ant Group to remove the service as the fintech giant doesn't have a fund evaluation business license, a source close to Ant Group told Caixin. There had been compliance issues with the company recommending fund products, the source added.
The background: For years, Ant Group's rapid business expansion partly relied on its ability to sidestep some of the more stringent requirements for traditional financial institutions. The latest move to halt the fund service is part of the tightening of supervision over the fintech giant by China's financial regulators.
The company has been under closer oversight since November 2020, when its blockbuster IPO plan was suspended amid China's heightened scrutiny of anti-competitive practices.
Related: In Depth: The Rectification and Remaking of Ant Group
Quick Takes are condensed versions of China-related stories for fast news you can use. To read the full story in Chinese, click here.
Contact reporter Tang Ziyi (ziyitang@caixin.com) and editor Bertrand Teo (bertrandteo@caixin.com)
Download our app to receive breaking news alerts and read the news on the go.
Get our weekly free Must-Read newsletter.
Share this article
Open WeChat and scan the QR code