Opinion: Hong Kong Can Prosper as Key Component of 'One Belt, One Road'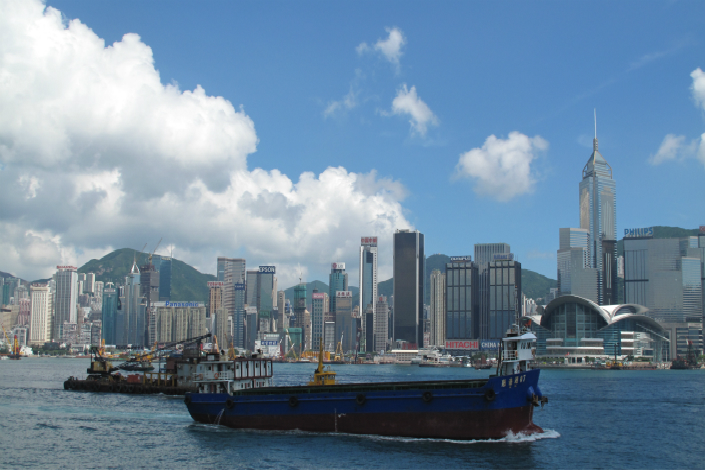 Photo: Visual China
Twenty years after the return of Hong Kong to China, the question is less of the past than of the future. In my book, Hong Kong's return was a success, but whether the next 20 years will be better or worse will depend mostly on Hong Kong people thinking through their own role within the larger family of China.
As someone who has lived and worked in Hong Kong and witnessed the unforgettable transition on July 1, 1997, I can say that Hong Kong citizens enjoy freedoms that are rarely matched in almost any city in the world. There are wonderful parks and countrysides that are stunningly beautiful, literally minutes away from the most crowded urban areas in the world. One can have literally 10 successful business meetings a day, plus a working breakfast, lunch and dinner, all within walking distance of the Central area. Despite sporadic complaints, everything works from the minute you land in Hong Kong International Airport.
Tolstoy once said that all happy families are happy for the same reason, but are unhappy for different reasons. There are some who are unhappy, but many of the problems in Hong Kong are solvable except for internal disagreements. Hong Kong does not lack the financial resources, the knowledge, expertise and human talent. It only lacks the political experience that was lost under the colonial administration — the understanding that politics is the art of the compromise. There is a saying that in families, all success is relative — the more success, the more relatives. The flip side of this is that no right is absolute, and therefore what one seeks, one must have to give and take. Rights come with responsibilities, including responsibility to your family, your community and your nation.
There are 30 years left of the "one country, two systems" mandate, and no city can afford to remain unchanged over this period of time. Hong Kong is probably one of the most fortunate of cities, by geography, timing and people. It is located in the heart of the fastest-growing region in the world, growing in a time when China and the rest of East Asia are regaining their status in history as civilization equals, and its people lack no educational facility, access to markets, information and talent flow.
Current Hong Kong Chief Executive C.Y. Leung has argued that Hong Kong's real strength and way forward is to become the "super-connector" for China and Asia because the "One Belt, One Road" initiative will bring fresh projects, funds and opportunities for the region.
It would be hard to argue to that the Belt and Road Initiative ranks with the Marshall Plan, which followed World War II, in terms of vision and breadth to provide global public goods.
What the One Belt, One Road initiative envisages is that China will use its experience in building domestic infrastructure to help its trading partners in opening up infrastructure in the land and maritime Silk Roads. For Asia to entrench her growth trajectory, infrastructure is badly needed not only within nations, but also between nations.
Few doubt that such demand for infrastructure is badly needed, nor the willingness of China to supply the finance and expertise to build such infrastructure. But the devil of implementation is in the details. Chinese enterprises going out are not familiar with local culture, whereas local suppliers, contractors and beneficiaries of such projects do not understand how Chinese enterprises work.
For Hong Kong to act as a super-connector, it must build the superior skills and knowledge that goes beyond Hong Kong's traditional strength as a middleman in the region, much of it from family ties in the overseas Chinese diaspora. Many of the Silk Road countries, such as those in Central Asia, are outside the normal purview of the Hong Kong business community.
To succeed as a super-connector, Hong Kong must therefore set up its own "infrastructure for infrastructure," creating the deep knowledge of the One Belt, One Road region that mainland companies, banks and officials badly need. In such official-driven policy, the old free market philosophy will not work. The Hong Kong community must invest in people, talent and research institutes that have constant contact with the region, in all aspects of culture, law and regulations and business practices.
Hong Kong has emerged from a fishing community to a world-class entrepôt, a window for the re-emergence of China. On her return, her destiny is to play a larger role in the Chinese stage, within a global drama of change. Within the larger family, how it plays it will be mostly up to Hong Kong people themselves. If they see the future as a glass more than half-full, the family will do better. If they only look to the past and see it as half-empty, then a lesser future cannot be blamed on anyone else.
The ancient classic lesson remains valid: Know yourself, know your own destiny.
Andrew Sheng is a distinguished fellow at the Asia Global Institute, University of Hong Kong.
Share this article
Open WeChat and scan the QR code