High Leverage Is Root of Macro Financial System Weakness, Central Bank Chief Warns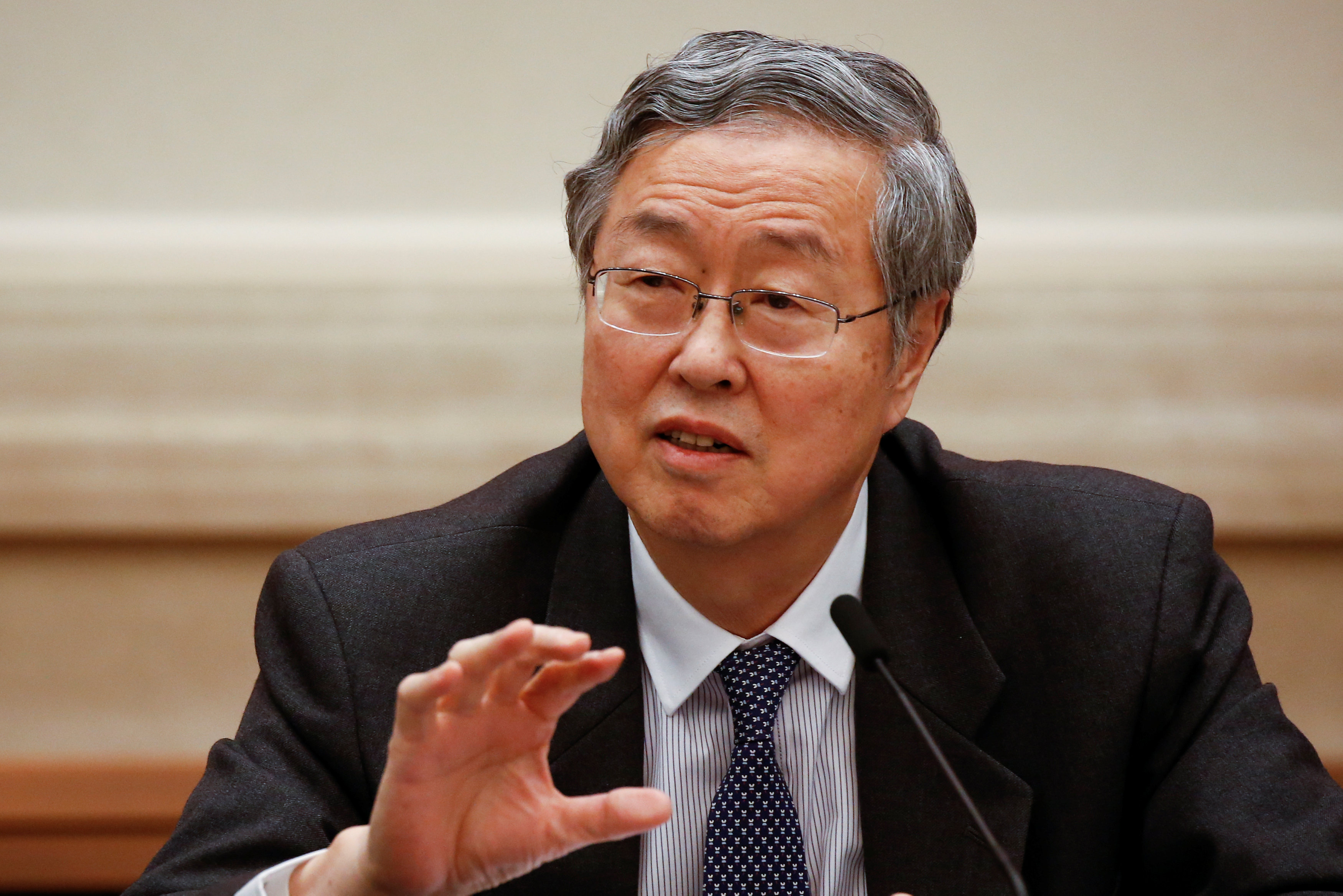 People's Bank of China Governor Zhou Xiaochuan says the credit risk of financial institutions has undermined confidence at home and abroad in China's financial system. Photo: Visual China
High leverage is the root of weakness in China's macro financial system, the chief of the country's central bank says.
At the end of 2016, China's overall debt was 247% of GDP with corporate debt at 165% of GDP, which has drawn concern from international organizations such as the International Monetary Fund.
To reduce leverage, People's Bank of China Governor Zhou Xiaochuan recommends debt-for-equity swaps, equity financing, developing private equity funds, and speeding up dissolving zombie firms. In a guide to the 19th Party Congress report, Zhou also criticized local governments for using methods such as debt disguised as equity to increase leverage.
"China's finance industry is undergoing a period where the ease and incidence of risk occurring is high," wrote Zhou, adding that nature of the risks is "multi-faceted, hidden, complex, may occur suddenly, and is contagious."
Zhou also said the credit risk of financial institutions has undermined confidence at home and abroad in China's financial system. Bad debt has eroded banks' capital and ability to withstand risk, Zhou wrote. Defaults in the bond market have increased, while bond issuance has decreased, he said.
Two weeks ago, Zhou warned of a "Minsky Moment" on the sidelines of the 19th Communist Party National Congress, which describes a situation in which asset values collapse suddenly as a result of an unsustainable buildup of debt and speculation fueled by credit.
Contact reporter Liu Xiao (liuxiao@caixin.com)
Share this article
Open WeChat and scan the QR code