China Needs Long-Arm Jurisdiction in Financial Regulation, Forex Official Says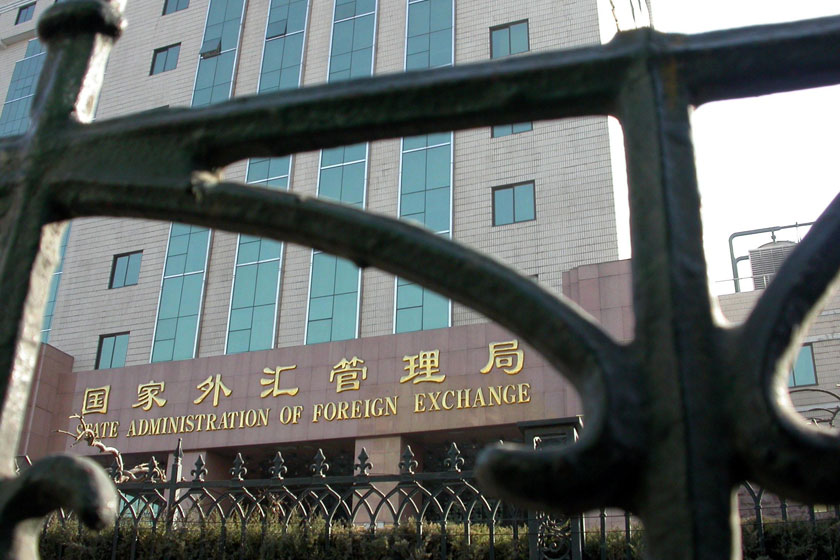 China's foreign exchange regulator in mid-December blacklisted 40 online foreign-exchange brokers for allegedly illegal operations, including 24 operating in Hong Kong and the U.S. Photo: CFP
Licensing and exercising authority over foreign financial players doing business in China are critical to reducing risk of fraud amid the boom of internet finance, a senior official from the country's top foreign exchange regulator says.
China should adopt "long-arm" jurisdiction in the financial sector, being empowered to crack down on overseas-registered companies offering financial services in China through the internet, said Sun Tianqi, director of the General Affairs Department of the State Administration of Foreign Exchange (SAFE).
Some offshore companies have launched online businesses in China that aren't licensed and even engage in fraud, Sun said.
Sun's statement came shortly after the regulator launched a crackdown on unauthorized online foreign-exchange trading. In mid-December, SAFE ordered third-party payment-service providers in China to stop handling unapproved currency trading.
The administration blacklisted 40 online foreign-exchange brokers for allegedly illegal operations through online transactions, including 24 operating offshore in Hong Kong and the U.S.
Since 1994, China has banned unauthorized foreign-exchange trading, only allowing licensed banks and other institutions to facilitate foreign-exchange investments for retail customers. But as internet financial services rose, unauthorized foreign-exchange trading grew on the internet, an official from the central bank said.
Sun said China should learn from countries like the U.S. and Australia to strictly implement a licensing system in the financial-service sector and tighten oversight on market entrance.
China's current fragmented structure for financial supervision, with different departments overseeing different sectors of the market, creates blind spots for the regulator to detect new forms of violations, Sun said.
Chinese regulators have been trying to woo foreign investors back into China, in part by scaling back requirements to go ahead on projects in non-sensitive sectors to registration with the government rather than official approval. This is called the "negative list approach," in which dozens of industries are in categories that are restricted, such as seed makers, or prohibited, such as air-traffic control and internet news-information services.
In June, the pilot free-trade zone in Shanghai issued a negative list to guide foreign investment in the financial-services sector.
But Sun said he doesn't think the negative-list approach is suitable for the financial sector because it makes people believe that anything not on the list can be done.
"It is not the case in the financial sector," he said. "(We) must look deeper into the actual business."
Contact reporter Han Wei (weihan@caixin.com)
You've accessed an article available only to subscribers
VIEW OPTIONS
Share this article
Open WeChat and scan the QR code