Western Provinces Leading E-Commerce Growth, Alibaba Says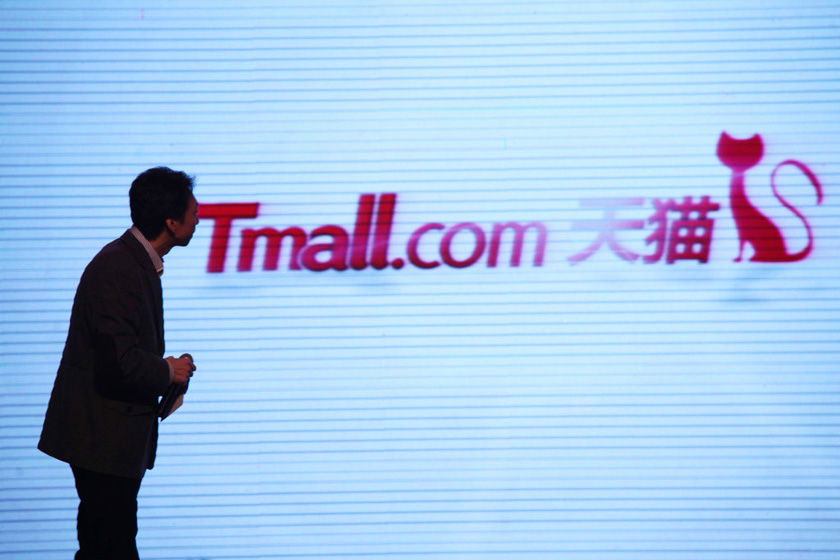 China's total online retail sales reached 6.4 trillion yuan from January through November last year, inthe largest retail e-commerce market in the world. Photo:Visual China
The center of gravity for China's e-commerce growth is gradually shifting from metropolitans in the east coast to the landlocked provinces in the country's central and western region, according to a recent report by Alibaba Group.
In the first 11 months of 2017, western China's Gansu, Guizhou province and Tibet Autonomous Region reported the highest growth in online retail sales among China's total 31 provinces and regions, said Alibaba in its report on China's e-commerce development.
Online retail sales made through Alibaba's platforms grew 114% in Gansu in the first 11 months 2017 from the same period a year before, topping all other Chinese provinces and regions, said the report. Guizhou, one of the country's poorest provinces with vast rural area, registered the second highest online retailing growth of 76%. During the same period, the national average growth of online retail sales was 32.4%, according to the National Bureau of Statistics Bureau.
Data from the NBS showed that China's total online retail sales reached 6.4 trillion yuan ($1 trillion) from January through November last year, the largest retail e-commerce market in the world.
Alibaba is China's largest e-commerce operator with 488 million annual active users by the end of June, according to the company's financial report.
Western China's online buying power is also growing quickly. Tibet ranked the fourth in term of per capital spending for online purchase according to Alibaba's survey, only after eastern business hub Zhejiang province, southern export gateway Guangzhou and the capital city of Beijing. Central and western provinces of Shaanxi, Guizhou and the Chongqing municipality are also among the top positions of per-capita spending.
Mao Risheng, a researcher with Chinese Academy of Social Sciences, said the rise of new retail methods backed by internet has stimulated potential demands and growth momentum of underdeveloped inland regions. It also restructured production and logistics systems in rural areas and created better business opportunities for farmers.
Traditional economic hubs Guangdong and Zhejiang are still the biggest bases of e-commerce both in term of sales and purchase. Online spending in Guangdong accounted for 14% of the national total in the first 11 months 2017.
More than 26,000 individual customers have each spent over 1 million yuan between January and November last year at Alibaba's online marketplaces, mainly from Guangdong, Zhejiang, Jiangsu, Shanghai and Beijing.
Shoppers increasingly purchase branded products online, especially international brands. Alibaba's sales of global brands increased 51% year-on-year during the Jan-Nov. period.
Cross-border retail sales soared quickly, said Alibaba. Sales of French wine, Thailand's fragrance products and baby formula from the Netherlands are the most popular categories with sales growth reaching 500%, according to Alibaba.
Market research company Emarketer in November expected cross-border e-commerce sales in China to reach $100.2 billion in 2017, with the average spend per cross-border digital buyer at $882.
In a recent report issued by PwC, the global accounting firm expected China's e-commerce market to keep a strong growth trajectory through 2020, backed by a growing middle class and vibrant social commerce adoption.
Contact reporter Han Wei (weihan@caixin.com)
You've accessed an article available only to subscribers
VIEW OPTIONS
Share this article
Open WeChat and scan the QR code