Drone Startup Takes Guangzhou Deputy Mayor to the Skies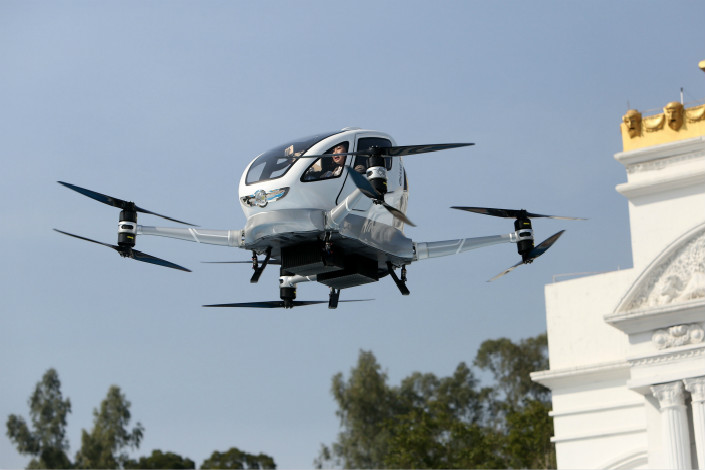 Ehang Intelligence Technology Co. Ltd. has released a video showing its passenger-carrying drone, the Ehang 184, giving passengers a ride in the Guangzhou area. Despite progress in the nascent industry, Ehang has no clear timetable for the commercial use of its passenger drones. Photo: VCG
*Vehicle can carry a 220-pound passenger for 25 minutes
*Despite progress, commercial use of such vehicles remains far from reality
Avoiding car-choked city streets by flying to work is a fantasy entertained by many people stuck in bumper-to-bumper rush hour traffic. But a Chinese startup is working to make this daydream a reality.
Ehang Intelligence Technology Co. Ltd., a Guangzhou-based aerial-vehicle-maker founded four years ago, released footage on Tuesday in which its signature passenger-carrying drone, the Ehang 184, took several people on a ride through the skies.
You've accessed an article available only to subscribers
Get 30 days of access for $0.99.
VIEW OPTIONS
Share this article
Open WeChat and scan the QR code