Chinese Mainland, Not Hong Kong, Faces Big Property Bubble, Expert Says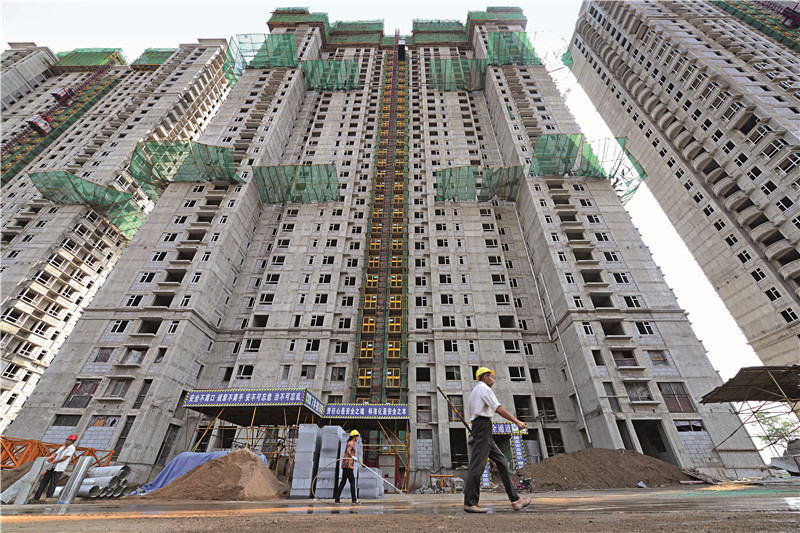 Overbuilding is "the most worrying" type of property bubble, said Shih Wing-ching, founder of Centaline Property Agency. Photo: Visual China
The Chinese mainland faces a bigger property bubble than Hong Kong, reflecting the mainland's excessive construction, over-borrowing and misalignment of home prices and purchasing power, said Shih Wing-ching, founder of Centaline Property Agency.
In contrast to the mainland, the property market in Hong Kong is under-built, Shih said in an interview. About 60% of the homeowners in Hong Kong have already paid off their mortgages. The city's banking and monetary authorities are also cautious in managing loans.
"(Hong Kong's property bubble) will be very hard to burst. Odds for the property bubble in China's third and fourth tier cities to burst are higher than for the Hong Kong property," Shih said.
Overbuilding is "the most worrying" type of property bubble. Today, the property vacancy rate of many cities in the mainland is as high as 40% or even 50%, while the vacancy rate in Hong Kong is only 3%, according to Shih. In addition, many mainland developers have excessively borrowed even as Chinese banks tightened mortgage loans.
Many mainland residents will not be able to afford properties due to the high ratio of home prices and income, Shih said.
Property price growth will slow to about 8% to 10% this year in Hong Kong, and the rising trend will not be reversed, according to Shih's estimates.
Shih said he believes the initial rounds of interest rates hikes in the U.S. will have little effect on Hong Kong's property market. Because there aren't many investment options, capital will not rapidly leave Hong Kong's property market, he said.
Home prices in Hong Kong increased by 15% in 2017 from the year before, while home values in December were 4.94 times higher than they were in the property market in 2003, according to the data from the Hong Kong Rating and Valuation Department.
You've accessed an article available only to subscribers
VIEW OPTIONS
Share this article
Open WeChat and scan the QR code

06:48 PM

06:44 PM

06:16 PM

03:41 PM

12:39 PM

12:22 PM

Jan 19 06:27 PM

Jan 19 04:53 PM

Jan 19 03:26 PM

Jan 19 01:51 PM

Jan 19 01:35 PM

Jan 19 01:17 PM

Jan 18 06:34 PM

Jan 18 06:08 PM

Jan 18 05:03 PM
GALLERY