Tuesday Tech Briefing: June 5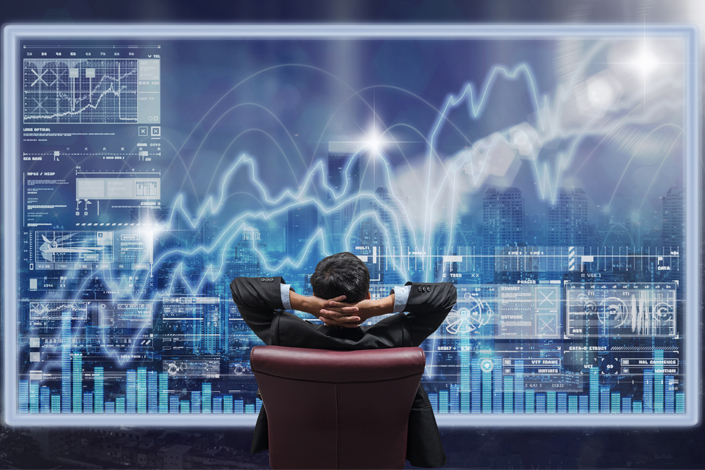 BIG TECH COMPANIES
1. Xiaomi Plans to Issue $3 Billion in CDRs as Part of Blockbuster IPO
WHAT:
· Chinese smartphone maker Xiaomi plans to raise up to 30% of its blockbuster $10 billion IPO by selling shares on the Chinese mainland while offering the rest in Hong Kong
· Xiaomi plans to price its Hong Kong and mainland shares on the same day
WHY IT'S IMPORTANT:
· Listing in China by selling depositary receipts will allow Xiaomi to make its shares available on the domestic market
BIG PICTURE:
· Xiaomi is likely to be among the first overseas-listing Chinese tech firms to seek a secondary listing in China under plans for Chinese depositary receipts (CDRs)
· China is launching the CDR program to entice more of its top overseas-listed names, like Alibaba and Baidu, to make their shares available to domestic investors
Source:Reuters
2. HNA Plans to Buy Jetliners from China's COMAC
WHAT:
· HNA Group announced a plan to purchase 200 C919 large passenger jetliners and 100 smaller ARJ21 regional passenger jetliners from China's Commercial Aircraft Corp. of China Ltd., (COMAC), a state-owned company that aspires to challenge Boeing and Airbus
WHY IT'S IMPORTANT:
· The announcement brings HNA Group more in line with the Chinese government's priorities, and would mark one of COMAC's biggest orders to date
BIG PICTURE:
· China is aiming to create an aircraft maker that can compete with Boeing and Airbus in the lucrative global market for large commercial aircraft, but has found little interest for its planes so far from foreign buyers
Source: Caixin
POLICY
3. China's Tax Bureau Looks into Actor's Violation of Tax Codes
WHAT:
· China's State Administration of Taxation (SAT) has ordered its Jiangsu branch to look into accusations that a certain unnamed film and TV worker had used "yin and yang contracts" to evade taxes
WHY IT'S IMPORTANT:
· The probe comes as China's tax collectors tighten their scrutiny of high-income groups and celebrities for potential tax evasion
BIG PICTURE:
· Such behavior is relatively common in China, where mistrust of the government runs deep and such taxes didn't even exist until the advent of market reforms over the last three decades
Source:Caixin
4. Singapore Regulates Shared Bikes Market, with Mobike and Ofo Involved
WHAT:
· Singapore has directed all dockless bike-sharing service providers in the city state to modify their mobile apps and adopt "geofencing", a system designed to address the problem of illegally parked bicycles
· By the end of 2018, Geofencing will be a mandatory feature for all bike-sharing services, including China's Mobike and Ofo
WHY IT'S IMPORTANT:
· Singapore was the first overseas destination for Mobike, which is now owned by Meituan-Dianping, and the Alibaba-backed Ofo
· The regulation will affect bike-sharing companies' expansion in Singapore
BIG PICTURE:
· Singapore's initiative comes after dozens of Chinese cities barred the bike-sharing companies from putting more new bicycles on the streets to avoid chaos on the roads
· Mobike and Ofo have expanded aggressively overseas to keep their growth momentum going, and Singapore's move marks one of the first major push-backs to that rapid expansion
Source:South China Morning Post
DEALS AND FUNDRAISING
5.NetEase Invests in U.S. Game Developer Bungie
WHAT:
· China's second largest game-maker NetEase Inc. has invested $100 million for a minority stake and a board seat in Bungie Inc.
· Bungie is a American developer behind blockbuster games "Destiny" and "Halo"
WHY IT'S IMPORTANT:
· The deal will help NetEase realize its goal of reaching players around the globe and secure popular titles for distribution in its home market, to better compete with industry leader Tencent
BIG PICTURE:
· NetEase saw revenues of $1.4 billion from online games in the first quarter of 2018, down 18.4% from the previous year
· NetEase is following in the path of larger rival Tencent, which has made similar stake sales overseas, including a recently acquired controlling interest in New Zealand's Grinding Gear Games
Source: Caixin
6. Alibaba Invests in Online Parenting Portal Babytree
WHAT:
· E-commerce giant Alibaba made a strategic investment in Babytree Inc. that values the latter at 14 billion yuan ($2.19 billion)
· Under the partnership, Alibaba will provide e-commerce solutions to Babytree. The two companies will also collaborate on marketing, customer access and big data
WHY IT'S IMPORTANT:
· The alliance will helpBabytree consolidate its place as a leading online community for parents
BIG PICTURE:
· Last week, online cosmetics seller Jumei International Holding Ltd. said it agreed to sell shares equivalent to about 4% of Babytree to an unnamed buyer for $86.5 million. That transaction valued Babytree at about $2.16 billion
· China's easing of control over family planning policies, allowing parents to have a second child, is expect to fuel the growth of businesses related to pregnancy, child rearing and education
Source: Caixin
Compiled by Sun Congying and Zhang Erchi
Share this article
Open WeChat and scan the QR code