Wednesday Tech Briefing: ZTE, Meituan, Douyin, Yitu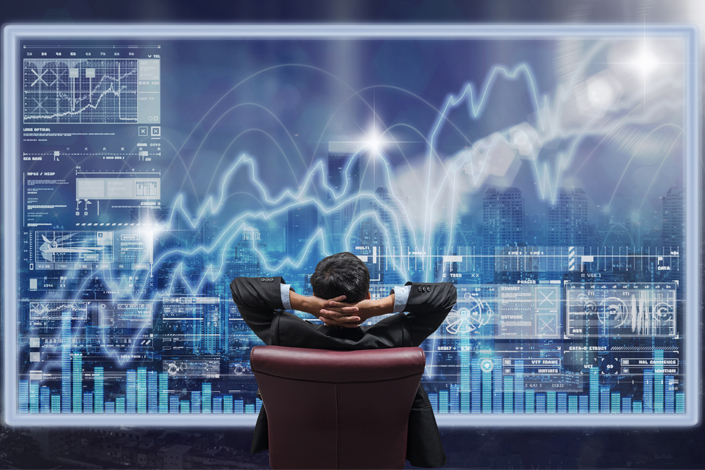 BIG TECH COMPANIES
1. ZTE Resumes Trading, Will Replace Board Members
What: ZTE Corp. shares opened sharply down today after a two-month suspension, falling by the daily 10% limit in Shenzhen and 36% in Hong Kong. In its agreement with Washington, ZTE will pay a $1.4 billion fine, replace its board and senior executives within 30 days, and open itself up to American inspections.
Why it's important: ZTE's shares had been suspended since April after the Trump administration imposed a seven-year ban on U.S. component purchases. The resumption of trading is a sign that China's No. 2 telecom equipment-maker will soon be back in operation.
Big picture: The ZTE case has been a central issue in ongoing trade negotiations between China and the U.S. Resolving the matter will pave the way for China to make concessions to U.S. companies, including possible approval of Qualcomm's pending purchase of Dutch chipmaker NXP. (Source: Stock market data)
2. Douyin Hits 150 Million Active Daily Users
What: Top video-sharing platform Douyin, also known as Tik Tok, said that it currently has more than 150 million daily active users and more than 300 million monthly active users. Douyin said its number of daily active users surged from fewer than 40 million to about 70 million during the Chinese New Year in February.
Why it's important: Douyin claimed that it has bested competitors in terms of daily active users, though Tencent's Weishi looks to be a challenger. Douyin has accused Tencent of obstructing WeChat users' access to its app, and the two remain in a legal dispute.
Big Picture: Douyin is emerging as an industry leader in China's hot short video segment, and is also a unit of ByteDance, one of the nation's highest profile unicorns that operates the popular Toutiao news aggregating app. (Source: Company press release)
POLICY
3. NDRC, China Construction Bank Set Up 300 Billion Yuan Fund to Invest in Emerging Industries
What: China's top economic planner, the National Development and Reform Commission (NDRC), has signed a memorandum with China Construction Bank to set up a fund investing in strategic emerging sectors. The fund is expected to raise about 300 billion yuan ($46.9 billion). The money will go into advanced information technology, high-end equipment, new materials, and new-energy vehicles.
Big picture: China aims to increase the value of strategic emerging sectors in its GDP to 15% in 2020 from about 8% in 2015. Meanwhile, the country plans to nurture five industries, including advanced information technology and high-end equipment, to become "pillar sectors" each with 10 trillion yuan in market size by 2020. (Source: Xinhua)
DEALS AND FUNDRAISING
4. AI Startup Yitu Technology Announces $200 Million Funding
What: Chinese AI startup Yitu Technology announced a $200 million Series C+ funding round. Investors included ICBC International, Gaocheng Venture Capital, and SPDB International.
Big picture: Yitu is one of China's leading AI startups, with advanced image-recognition technology based on deep learning. The company has partnered with local public security offices to provide facial recognition solutions. It also provides technologies to local hospitals to identify tumors in the lung. Two weeks ago, another Chinese AI startup, SenseTime Group Ltd., raised $620 million to put it at a valuation of more than $4.5 billion. (Source: Company press release)
5. Meituan Plans $6 Billion Hong Kong IPO Filing This Month
What: Restaurant review and delivery giant Meituan-Dianping plans to file for a $6 billion initial public offering in Hong Kong, likely this month. Meituan is targeting a valuation of roughly $60 billion.
Why it's important: Meituan, last valued at $30 billion, raised $4 billion last year, making it one of world's most valuable startups. The company also acquired bike-sharing startup Mobike.
Big picture: The IPO will make Meituan another rising Chinese tech giant to debut in Hong Kong, following smartphone-maker Xiaomi Inc., which is expected to raise $10 billion in its upcoming float in the city. Before that, the city's only major Chinese tech listing was social networking giant Tencent. (Source: Bloomberg)
PRODUCTS
6. Valve Partners with Perfect World to Launch Gaming Platform in China
What: China's Perfect World will help U.S.-based Valve launch its popular online game store Steam in China. The two have collaborated in the past, distributing two Valve games in China, "Dota 2" and "Counter-Strike: Global Offensive."
Why it's important: Steam is one of the largest distribution platforms for PC gaming. An official move into China would see Steam compete directly with China's gaming giant Tencent.
Big picture: China is a huge market for video games. It is expected to account for a quarter of all global game revenue ($37.9 billion) this year, according to a forecast by market research firm Newzoo. PC gaming alone is expected to bring in $32.9 billion globally this year, compared to $34.6 billion from consoles. (Source: CNBC)
Compiled by Ye Zhanqi.
Share this article
Open WeChat and scan the QR code

Jun 15 03:27

Jun 15 03:02

Jun 15 03:40

Jun 14 20:33

Jun 14 19:58

Jun 14 19:37

Jun 14 18:04

Jun 14 18:19

Jun 14 16:26

Jun 14 16:46

Jun 14 14:12

Jun 14 13:02

Jun 14 13:53

Jun 14 04:14

Jun 14 03:23
GALLERY