Mournful Migrants
An evacuee who returned to Shiyan in central Hubei province makes a living by piloting a boat for sport fishing along the Hanjiang River.
A burning sense of loss prompted Kang Zhengbao and his family to return to Shiyan in the central province of Hubei, even though it meant becoming homeless.
Kang's family was evacuated from Shiyan's Hanjia Island along with more than 100 other households as part of a government-sanctioned relocation program in early 2010 to make way for the construction of the South-North Water Diversion Project. The government said that the Hanjiang River, which surrounds Hanjia Island, would rise and cover the island.
But he fled back with his family only six months after they were resettled in a new government-built home in Suizhou, 320 kilometers (200 miles) southeast of Shiyan.
"I'll never go back to Suizhou even if gold nuggets are buried there," Kang said in a recent interview with Caixin.
Their former home on the island is long gone and the Kang family has been living in a deserted school building beside the Hanjiang River. Kang himself resumed working as a fisherman to make a living.
The family is among some 340, 000 people in the central provinces of Hubei and Henan who were relocated by the government to build the grand project, which is still under construction. The project will divert water from the Danjiangkou Reservoir on the Hanjiang River along one of the three designed routes to arid northern areas including the Chinese capital.
Over 50 families from Hanjia Island were relocated to Fenghuang village in Suizhou, according to locals.
But many homesick evacuees, particularly young people, have returned to Shiyan or left for other bigger cities as they are fed up with pollution, health problems, substandard drinking water and the discrimination their children face.
Six migrants in Fenghuang village died of cancer from 2010 to 2017 even though they were still under 50, something the migrants said never happened when they lived on the island.
The evacuees' hardship was exacerbated by a broken promise from the Suizhou government that they would be treated like locals in the city and be granted public benefit such as pension payments for the elderly. The relocated Shiyan locals have not received local pensions
Han Zhengxue and his wife, both in their 70s, have chosen to stay in Suizhou, but barely make ends meet with a 700 yuan ($110) annual subsistence payment the government provides to impoverished families that cannot work. The couple has to work as junk collectors and suppliers of mugwort, a popular ingredient for Chinese herbal medicine.
"We couldn't get by without the extra 20-30 yuan we make every day," he said.
Han Tao is one of a few young evacuees from Shiyan who have chosen to make the best out of living in Suizhou. He quit his job as the manager of a Beijing hotel's plumbing and power supply unit and joined his aging mother in Suizhou after his father passed away several years ago.
Han, who now works as a plumber, said he is still struggling with life and business in Suizhou because he has few friends and associates to help expand his business. "This is not the life I want, but I just don't know where I can go for a better life either."
Many evacuees who call Suizhou home still travel back to Hanjia Island on Tomb-Sweeping Day in early April each year to visit their ancestors' graves. Many felt betrayed by local authorities in Shiyan because the Hanjiang did not rise to cover the island as the authorities said it would. Many said they are also depressed by rumors that the development of the island will soon be underway; meaning their ancestors' graves, their only connection to the island will be gone.
Hanjia Island in Shiyan, the largest island on the Hanjiang River, used to be home to over 100 families. Many, who were relocated to other cities as part of the government-led construction of the South-North Water Diversion Project, have returned even though their homes on the island were demolished.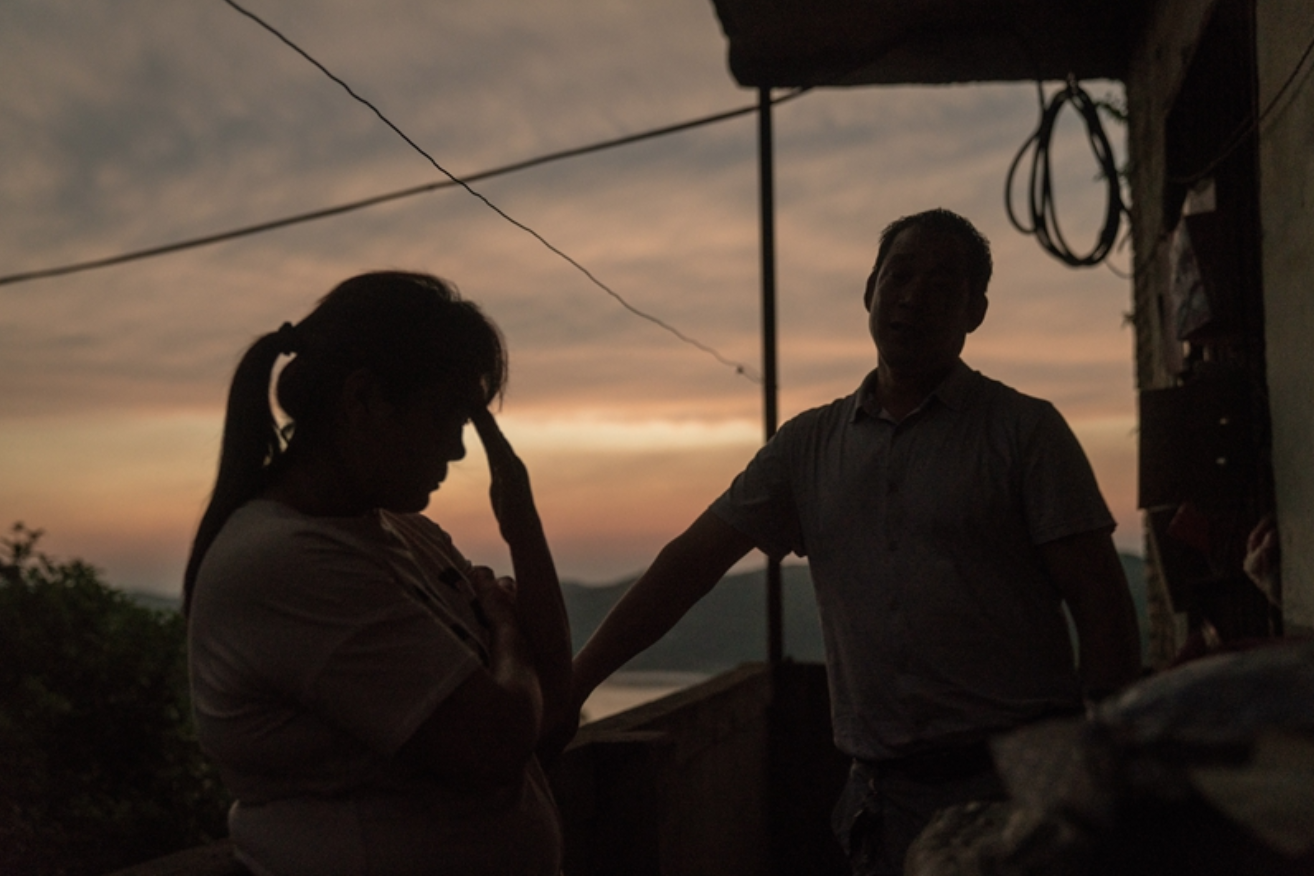 Kang Zhengbao and his wife have been living in this dilapidated school building in Shiyan after returning late in 2010. The Kang family had only lived in their new two-story home on the island for a year before they were ordered to move to Suizhou early in 2010.
This group of evacuees has been hired by the gardening authority in Shiyan to water and spruce up the plants in public space for up to 100 yuan a day, a job which many said they are grateful for.
Han Tianming is among few young migrants who decided to stay in their adopted homes in Suizhou. He runs an online shoe store to make a living.
Kang Guofen and her husband brought a wooden dragon sculpture with them when they resettled in Suizhou. It is an important item that features in holidays like the Dragon Boat Festival, which falls on the fifth day of the fifth month on the Chinese lunar calendar.
You've accessed an article available only to subscribers
VIEW OPTIONS
Share this article
Open WeChat and scan the QR code

Caixin China Biz Roundup: What Does the U.S. CHIPS Bill Mean for China?