Legislature Reports Widespread Fabrication of Official Data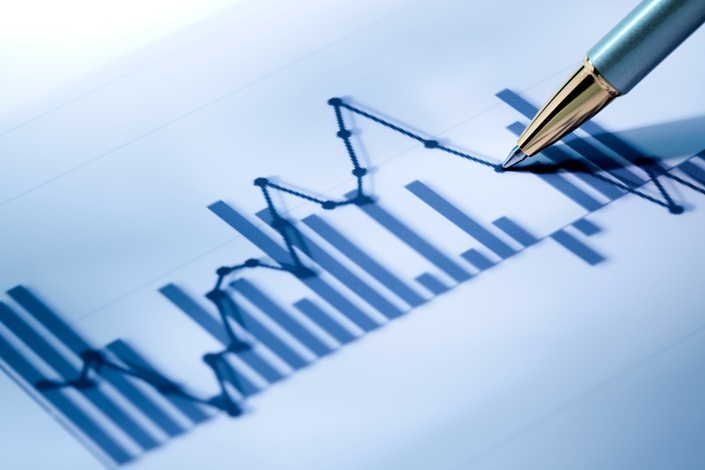 China's legislature has found that more than 3,000 entities have fudged official statistics since 2017. Photo: VCG
Next time you decide to quote Chinese statistics, you had better think twice.
The National People's Congress, China's top legislative body, revealed in a report that 1,195 firms and 2,775 "investment units" involved in infrastructure projects fudged official statistics from 2017 through to the present.
The report blamed the widespread and numerous examples of data fabrication on local officials who pressure statistics departments to tamper with data to achieve gross domestic product (GDP) growth goals — a key measure of officials' performance.
The report didn't mention whether the 1,195 firms are state-owned or privately owned and stopped short of saying if the "investment units" are government-linked.
"Some places set unrealistic targets for economic growth," the report said. "When they find the targets are impossible to attain, they turn to cooking the data."
The report called on local governments to discard their obsolete ideas about economic growth because in the "new era" China values quality growth over rapid growth, suggesting that they should no longer see GDP growth rates as the most important factor.
The report comes at a time when China's economy is showing signs of a slowdown, with the ongoing trade spat between China and the U.S. intensifying and the campaign to tackle systemic risks in the financial system continuing to tighten the credit that for years has propped up the country's debt-fueled growth model.
Many foreign observers have long been skeptical toward Chinese statistical data, arguing it fails to present a whole and genuine picture of China's economic activities.
Ning Jizhe, director of the National Bureau of Statistics, criticized the fabrication of government data in a commentary published in official newspaper People's Daily last year and vowed a high price would be paid by wrongdoers.
The report found that Tianjin's Binhai New Area, a port zone in the eastern municipality, falsely inflated its 2016 gross domestic product by 334.8 billion yuan ($51.73 billion).
The report also singled out counties in the rust-belt regions of Inner Mongolia and Liaoning province as notorious book-cookers.
The report suggested that an independent data-checking system should be established to check the veracity of the data provided by local statistic bureaus and a national data-sharing platform should be completed by 2020 to collect data directly from local government departments.
Contact reporter Pan Che (chepan@caixin.com)
You've accessed an article available only to subscribers
VIEW OPTIONS
Share this article
Open WeChat and scan the QR code