Famous Liquor-Maker's Onetime Chairman Tried for Corruption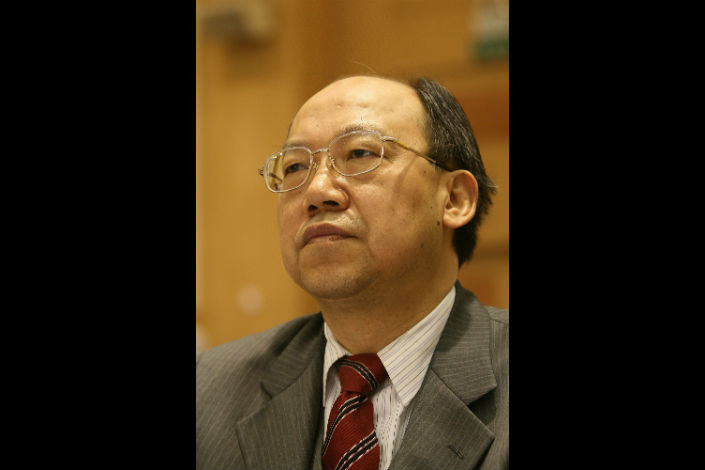 Qiao Tianming, former chairman of Sichuan-based liquor-maker Jiannanchun, has stood trial on charges including the embezzlement of 260 million yuan. Photo: VCG
A former chairman of famous liquor-maker Jiannanchun has stood trial on charges of bribing a government official and embezzling a fortune from the company during its reorganization more than a decade ago.
The trial for Qiao Tianming, now 69, took place from Wednesday to Friday in the city of Leshan in the southwestern province of Sichuan, according to an observer at the trial. Qiao, who was removed from his position two years ago, was accused of embezzling 260 million yuan ($38 million) from the company and paying another 380,000 yuan in bribes to a former vice governor of Sichuan, Li Chengyun.
Qiao's arrest and current trial are part of a much wider campaign against officials from both government and state-owned enterprises under an anti-corruption crackdown that began shortly after President Xi Jinping took office in 2012. Xi has vowed to go after both "tigers" and "flies," or officials both big and small. In one of the latest cases involving a top executive, the former chairman of bad-asset manager China Huarong Asset Management Co. Ltd. was investigated for abnormalities involving an electrolytic manganese producer in Northwest China's Ningxia Hui autonomous region. In another, the former head of China's insurance regulator was accused of taking bribes and using his position to help companies he regulated.
Qiao joined the Sichuan-based Jiannanchun in 1982 and served in a wide variety of positions before becoming its chairman in 2003. Most of the crimes he was accused of occurred after 2003, when Jiannanchun launched a process to reform its share structure, a common practice among many state-owned enterprises at the time as they adopted a more Western-style shareholding structure.
Qiao allegedly tried to give Li, then a top official in the city of Deyang, 20 million shares of Jiannanchun as part of the reform process. But Li said he ultimately refused due to his own political aspirations, even though he continued to assist Qiao with the reforms. Qiao would ultimately go on to say that the 380,000 yuan he gave Li was just how people showed gratitude at the time and was never meant as a bribe.
But the majority of Qiao's criminal behavior came during the reform process, when he allegedly used fake contracts, receipts and other methods to hide income at the company, allowing him to embezzle the 260 million yuan.
The Leshan court said it will announce a verdict at a later date.
Contact reporter Yang Ge (geyang@caixin.com)
You've accessed an article available only to subscribers
VIEW OPTIONS
Share this article
Open WeChat and scan the QR code