China Adds Online Lending Deadbeats to Credit Databases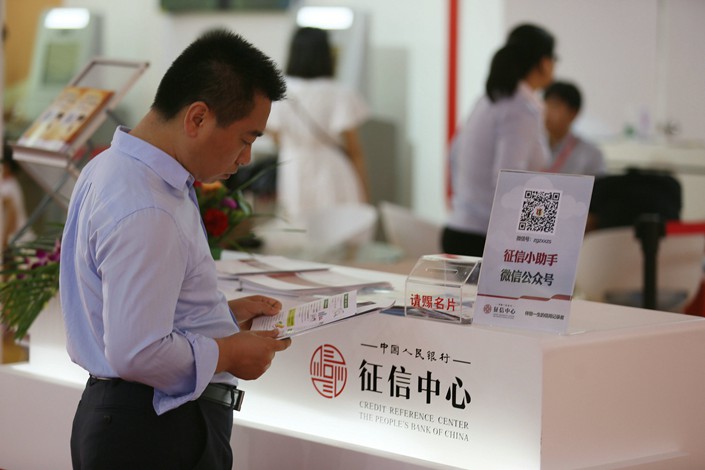 Hundreds of online peer-to-peer lending platforms have run into financial or legal troubles over the past few months. Photo: VCG
Financial authorities have for the first time added information about peer-to-peer (P2P) loan defaulters to their credit databases to better deal with deadbeat borrowers in China's troubled online lending industry.
The newly added data includes information on borrowers who have defaulted on nearly 200 million yuan ($28.82 million) in loans, with the value of some of the individual loans in the tens of millions of yuan, according to reports Friday by the official Xinhua News Agency and the central bank-backed Financial News.
Hundreds of online P2P lending platforms have run into financial or legal troubles over the past few months amid slowing economic growth, a cash squeeze fueled by the government's crackdown on off-balance-sheet banking, and a deadline for P2P lenders to comply with regulations. In July, the number of P2P platforms that had difficulties meeting cash withdrawal demands, saw their owners abscond with investor funds or were under investigation by police had tripled from the previous month, according to a report by internet lending research firm Wangdaizhijia.
The credit reference databases, which are under the control of the People's Bank of China's Credit Reference Center (CRC) and Baihang Credit Scoring, a credit agency dedicated to nontraditional leading, now also includes information on company executives who have disappeared with investors' money. Founded in 2006, the CRC runs a credit database that covers both corporations and individuals, but this marks the first time that the information regarding online P2P lending has been added.
The credit databases now serve to hold P2P borrowers accountable, particularly those who deliberately default on their loans, a person close to the authorities told the Financial News. The additional data will help keep financial institutions better informed about the creditworthiness of potential borrowers, making it more difficult for deadbeats to apply for new loans.
Adding the information to the database fulfills a pledge in August by the Office of the Leading Group for the Special Campaign Against Internet Financial Risks, a regulatory superagency for internet finance approved by the State Council, China's cabinet.
The CRC and Baihang will also provide data services to answer inquiries and settle disputes, according to the reports.
Contact reporter Liu Jiefei (jiefeiliu@caixin.com)
You've accessed an article available only to subscribers
VIEW OPTIONS
Share this article
Open WeChat and scan the QR code