Wednesday Tech Briefing: Chinese Divorce Certificates Go Digital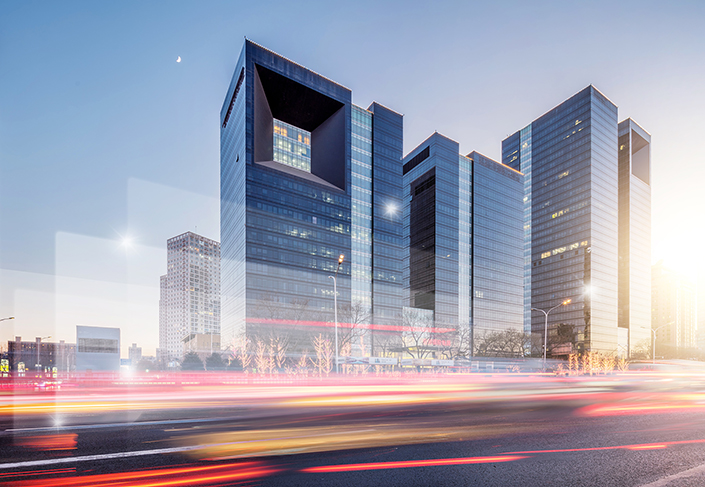 1. New Online Payment Clearinghouse Survives 'Double 11' Shopping Orgy
China's sole clearinghouse of nonbank online transactions, known as NetsUnion, handled 1.17 billion transactions across financial institutions during the "Double 11" sales event, according to its website. At its peak, it handled 92,000 transactions per second.
The online sales event served as a major test for the clearinghouse, which went live just last year to help regulators improve oversight of the biggest online payment market on the planet. (Caixin)
2. Peking University is Building a New Campus for Technology Talent
China's top-tier Peking University will build a new campus devoted to training science and engineering talent in emerging technologies like machine learning. The campus will be located in Beijing's Changping district, away from the old campus in Zhongguancun, which is known as China's Silicon Valley.
Since making AI development a national strategy in 2017, as many as 34 Chinese universities have launched institutes for AI development, including China's top-tier Tsinghua University. (SCMP)
3. Baidu Fined for Building Its Own Communication Networks
Tech giant Baidu was fined 20,000 yuan ($2,874) for "building their own communication networks" against regulations by the Beijing Communication Administration, the authority announced Tuesday.
Though the authority didn't specify how Baidu violated regulations, one possible cause is setting up a VPN or virtual private network.
Other big tech companies including Tencent are also susceptible to violation, according to the statement. Earlier this year, the national entity charged with regulating information technology outlawed engaging in cross-border activities, building networks for a company or individual's own use, and subleasing broadband. (Caixin, link in Chinese)
4. Divorce Certificates Go Digital
Residents of Jiangxi Province now will have their identification, driving licenses, divorce certificates and other documentation available on Alipay, local authorities announced Tuesday. These digitial documentation can be used in home purchases, mortgage application, and other scenarios.
Jiangxi government rolled out other municipal services on Alipay, including paying utility bills, withdrawing insurance funds, making doctor's appointments.
Several other provinces too have brought municipal services onto platforms like Alipay and Wechat Pay, but this marks the first time a divorce certificate has gone digital. (China News, link in Chinese)
5. China Is Developing 6G, Even Though 5G Isn't Ready Yet
Research institutes, universities, and business in China have started to work on 6G, which will be developed in two years and commercialized by 2030, an expert from the Ministry of Industry and Information Technology told government-owned media Securities Times.
Under the 6G network, download speed could "theoretically" reach 1 terabyte per second, more than 500 times the speed promised by 5G.
Besides China, the U.S., Russia and the European Union have initiated research and development towards 6G. (Caixin)
6. Tencent-Backed Travel Firm Cuts IPO Size
Online traveling service provider Tongcheng Elong is raising a maximum of HK$ 1.82 billion ($232 million) in an Hong Kong IPO due for late November, according to prospectus obtained by Caixin.
The company had sought to raise as much as $1 billion according to earlier media reports, four times of the final amount. The scale-back was due to a lackluster reception from potential investors, sources told Caixin.
The firm was backed by tech giant Tencent and major online traveling service Ctrip. With Tencent directing its users to the travelling websites, Tongcheng Elong had a monthly average of 121 million active users in 2017. (Caixin, link in Chinese)
Compiled by He Shujing
Share this article
Open WeChat and scan the QR code

12:53 PM

11:20 AM

Oct 22 06:38 PM

Oct 22 06:26 PM

Oct 22 06:14 PM

Oct 22 06:07 PM

Oct 22 04:52 PM

Oct 22 01:34 PM

Oct 22 12:28 PM

Oct 22 12:22 PM

Oct 21 05:58 PM

Oct 21 05:49 PM

Oct 21 05:38 PM

Oct 21 04:07 PM

Oct 21 04:00 PM
GALLERY