Friday Tech Briefing: U.S. Wants Allies to Avoid Huawei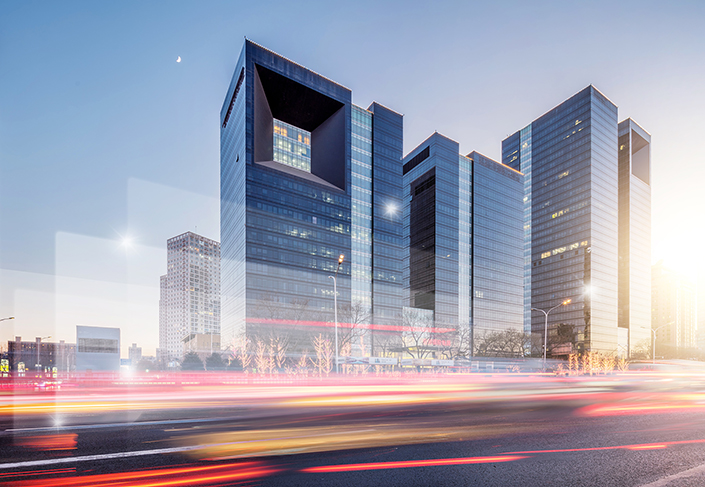 1. Washington Asks Allies to Drop Huawei
The U.S. government has initiated an extraordinary outreach campaign to foreign allies, trying to persuade wireless and internet providers in these countries to avoid telecommunications equipment from China's Huawei Technologies Co., the Wall Street Journal reports.
The U.S. is also considering increasing financial aid for telecommunications development in countries that shun Chinese-made equipment, sources say.
The initiative coincides with rising tensions between Washington and Beijing on other fronts this year as the Trump administration moves to counter what some U.S. officials see as years of unbridled Chinese aggression. Washington has placed tariffs on some imports from China, drawing retaliation from Beijing. (Wall Street Journal)
2. USTR Update Describes Systematic Espionage, Plundering of Intellectual Property
The Trump administration has once again upped the ante in the leadup to trade discussions at G20, citing Chinese government-backed venture capitalists and a struggling electric vehicle startup as ongoing examples of China's alleged forced technology transfers and intellectual property theft.
In a 53-page report issued Tuesday, the Office of the U.S. Trade Representative (USTR) renewed the very accusations against China that set off the trade war. The update implicated China's venture capital investment in U.S. assets among practices allegedly meant to grab cutting-edge intellectual property, even going as far as to name Evergrande Group's investment in California-based electric vehicle startup Faraday Future.
The accusation follows a string of remarks from senior U.S. officials over the past week accusing China of using 'debt trap' tactics in foreign infrastructure investment and suggesting its status at the WTO be reviewed or revoked entirely, further lowering expectations of any breakthrough in trade talks between presidents Donald Trump and Xi Jinping at G20 in just over a week. (Caixin)
3. Tencent Music Considering Early December U.S. IPO
Tencent Music Entertainment Group, a music-streaming firm backed by Tencent, plans to start taking investor orders on Dec. 4 for an initial public offering in the U.S., Bloomberg reports.
Sources told Bloomberg that the company aims to begin trading Dec. 12 in New York, but the timing of the offering hasn't been finalized and could change depending on market conditions.
The company listed its IPO size as $1 billion in a filing with the U.S. Securities and Exchange Commission in early October. (Bloomberg)
4. Meituan Dianping Posts Wider Loss on Rising Costs
China's on-demand service giant Meituan Dianping reported that its third quarter loss widened to 83.3 billion yuan ($12 billion) from a 4.4 billion yuan loss a year ago, after factoring in revaluations of preferred stock following its IPO. Operating losses more than tripled to 3.45 billion yuan as revenue almost doubled.
CEO Wang Xing said he is optimistic about the food service industry despite a slowing economy. Meituan has been in a cut-throat battle with rival Ele.me, which is backed by Alibaba Group Holding Ltd.
Meituan's shares closed up 2.26% at HK$61.05 ($7.80) a share Thursday, but fell as much as 14% Wednesday morning. (Caixin)
5. Shanghai Bourse Bans Film Star in Ongoing Crackdown on Celebrities
The Shanghai stock exchange expanded its punishment of Chinese actress Zhao Wei over irregularities related to a failed 2016 takeover bid, underscoring the widening scrutiny of the finances of wealthy celebrities in the country.
The bans come as high compensation, poor compliance and hidden income for celebrities have stoked public outrage and heightened government scrutiny over the past year of what's already one of the world's most regulated entertainment markets.
A tax evasion scandal that erupted earlier this year led to back taxes and penalties totaling about $129 million for superstar Fan Bingbing and companies she's affiliated with. (Caixin)
6. Video Game Studios in Crisis After Government Freezes Market
Many companies are facing the greatest challenge to their survival yet after China stopped approving new video game releases. Eight months have passed without a sign that authorities will start allowing new games to be released anytime soon, industry watchers said.
To release a game in China, companies have to apply for approval from the General Administration of Press and Publications (GAPP). The approval process for a domestically made game takes about three months, while getting the green light for an imported game can take six to 10 months.
The GAPP said in September it would tighten its oversight of the sector, having previously announced that it would cap the total number of online video games and releases of new titles, and explore a mechanism that restricts the amount of time that minors can spend playing games. (Caixin)
Compiled by Qian Tong and Hou Qijiang
Share this article
Open WeChat and scan the QR code

Nov 27 07:07 PM

Nov 27 07:03 PM

Nov 27 05:24 PM

Nov 27 05:13 PM

Nov 27 05:03 PM

Nov 27 11:14 AM

Nov 26 06:42 PM

Nov 26 06:07 PM

Nov 26 05:21 PM

Nov 26 03:58 PM

Nov 26 01:16 PM

Nov 26 12:11 PM

Nov 26 11:44 AM

Nov 25 06:18 PM

Nov 25 06:16 PM
GALLERY