Regulators Spell Out Trading Rules for New High-Tech Board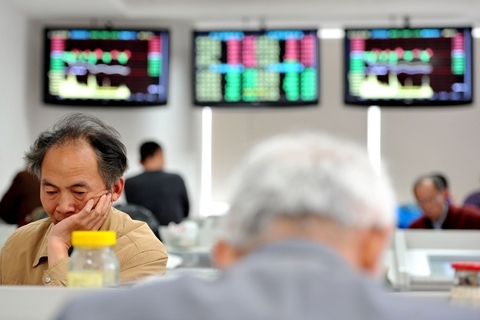 Regulators revealed detailed requirements and trading rules for the planned new high-tech board. Photo: VCG
China's forthcoming Nasdaq-style startup board in Shanghai will welcome pre-profit startups and companies with unconventional legal and shareholding structures, rules newly released by securities regulators showed.
China Securities Regulatory Commission (CSRC) and the Shanghai Stock Exchange unveiled late Wednesday a set of draft regulations and trading rules regarding the new high-tech board, giving investors the first glimpse of how the new trading venue will work and who will be eligible to list.
"Regulators are racing to nail down the rules for the new high-tech board as soon as possible," said a person close to the CSRC, adding that the new board is expected to start operation before the annual legislative meetings in early March.
Formally known as the Science and Technology Innovation Board, the new board was proposed by President Xi Jinping in November as part of broader efforts to encourage innovation. It is also seen as a key move by Beijing to gear up mainland markets to compete with Hong Kong and New York for high-tech listings to revitalize the country's capital market. The new board won approval last week.
The CSRC will collect public opinions on the rules till Feb. 20, the agency said Wednesday. Formal policies will be issued after revisions based on comments from the public, and regulators will subsequently start to accept listing applications.
The new board will focus on companies in technology and emerging sectors such as high-tech equipment manufacturing, new energy, biotechnology, big data and cloud computing, the CSRC said in a statement.
Game changer

The new board will test several highly anticipated listing rule changes. The board will be the first in China to adopt a registration-based system for initial public offerings (IPOs), shifting away from the current lengthy regulatory approval mechanism, according to the draft rules.
Under the rules, the high-tech board will follow an IPO mechanism similar to Hong Kong's, in which the Shanghai exchange will be responsible for reviewing companies' materials before sending applications to the CSRC for IPO registration. The CSRC is to complete registrations within 20 business days, according to the draft rules.
Money-losing startups for the first time will be allowed to raise funds from public listings in China as long as they meet certain criteria regarding market value, financial and business operations.
Foreign-funded mainland companies structured as variable interest entities (VIE) will be allowed to list on the high-tech board through the issuance of Chinese depositary receipts — securities issued by banks on behalf of a company that represent part of the company's shares, the draft rules say.
VIE structures have been widely adopted by Chinese tech companies including Alibaba Group Holding Ltd. and Tencent Holdings as they sought to raise funds abroad through share listings. The structures are designed to get around China's rules restricting foreign investment and ownership in certain sectors including internet businesses and value-added telecommunications services. But companies with such structures have been shut out of China's stock market because they are seen as foreign enterprises.
The new board will also accept companies with a dual-class shareholding structure, or weighted voting rights, if they meet certain financial requirements. Such arrangements will make Shanghai more competitive with the Hong Kong bourse in luring tech listings. The Hong Kong exchange revised its rules last year to accept dual-class shareholding companies like smartphone maker Xiaomi Corp.
The new board will not set any daily trading limits on newly listed shares in the first five days after debut. After that, shares will be allowed to rise or fall by a maximum of 20% on a single day. That is relaxed from the current 10% daily trading limit on the Shanghai and Shenzhen markets.
The new board will also streamline delisting procedure to ensure that unqualified companies leave the market, according to the rules.
Retail investors need to have at least 500,000 yuan ($74,035) in investment capital and two years of equity trading experience to trade on the new board under the rules.
The launch of the high-tech board will diversify China's capital market, push forward market supervision reform, improve financing availability for smaller businesses and promote the country's technology development and economic transformation, said investment bank China International Capital Corp. (CICC) in a report last week.
CICC said it expected to see 150 listings on the new board by the end of the year, with total fundraising between 50 billion yuan and 100 billion yuan ($7.35 billion to $14.70 billion).
Contact reporter Han Wei (weihan@caixin.com)
You've accessed an article available only to subscribers
VIEW OPTIONS
Share this article
Open WeChat and scan the QR code