BAIC Slump Persists With Bleak November NEV Figures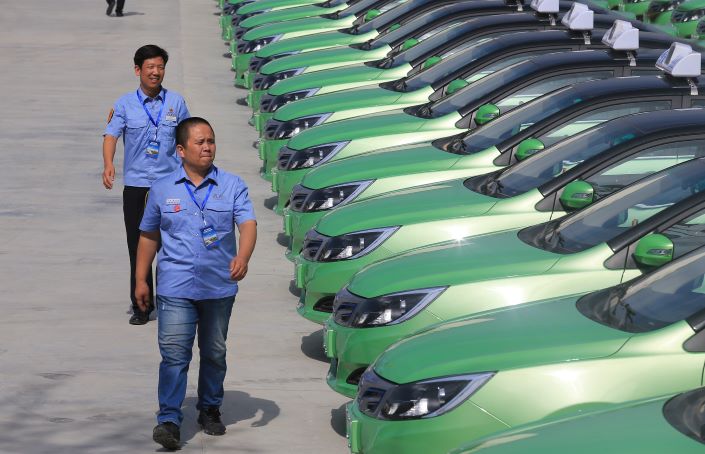 Photo: VCG
There was more grim news from BAIC on Tuesday as China's state-owned carmaker published the latest figures showing production and sales of its new-energy vehicles (NEVs) have slowed to a crawl.
BAIC made just 2,943 NEVs in November, down a whopping 83% from the same month last year, according to a filing to the Shanghai Stock Exchange. It sold 7,005 of the next-generation autos, a year-on-year drop of 63%.
The figures brought the company's total NEV production to 27,494 vehicles over the first 11 months of the year, a slide of 72% over the same period in 2018. Sales also slumped 11% to 113,988 vehicles.
Like other beleaguered Chinese carmakers, BAIC has struggled this year as the central government has wound down generous subsidies for NEVs in a bid to make the bloated sector more streamlined and competitive.
That sea change has sent ripples across the world's largest auto industry, which is being further buffeted by a slowing national economy. Tariffs and trade tensions between China and the U.S. aren't making things any easier.
In October, Warren Buffett-backed BYD — China's largest NEV manufacturer — prompted anxious gulps from investors with the announcement that its full-year profit could plummet by as much as 43%.
Nonetheless, China retains high hopes for NEVs, with the government reportedly considering a target for 60% of all cars sold in the country to be powered by electric motors by 2035.
Contact reporter Matthew Walsh (matthewwalsh@caixin.com)
Related: BYD Sees Sharp Drop in New-Energy Car Sales in November