China Mulls End to Offshore Wind Subsidies: Report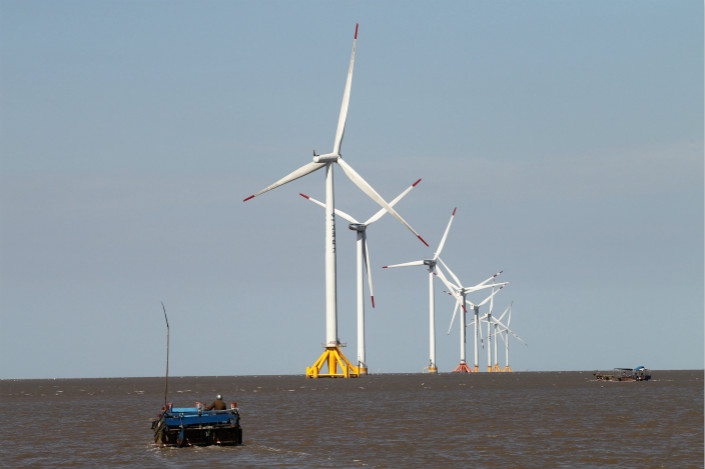 Photo: VCG
China's government is reportedly considering scaling back or even abolishing subsidies to the offshore wind power sector in 2022, in the latest sign that Beijing intends to cut financial support to renewable energy firms as their technology becomes more commercially competitive.
However, while national subsidies for new offshore wind farms might be scrapped, Beijing would still encourage regional-level governments to subsidize construction of local offshore wind farms, state-run media outlet Shanghai Securities News reported Tuesday. Those projects are typically built in shallow coastal waters with steady winds.
Previously, China subsidized various forms of renewable energy to offset their higher costs compared to traditional forms of energy such as coal and gas. But that money is becoming less relevant as the costs of renewables continues to fall and the industry becomes more economically competitive. Last year, the central government cancelled subsidies for the solar power industry.
An analysis by BloombergNEF published in October found that global benchmark prices for offshore wind energy had fallen 32% in the year prior.
Read the full story on Caixin Global later.
Contact reporter Yutong Lu (yutonglu@caixin.com)
Related: Solar Power Fades With End of State Support, but Seen Stabilizing in 2020