E-Commerce Aggregator Wins Backdoor Listing in Shanghai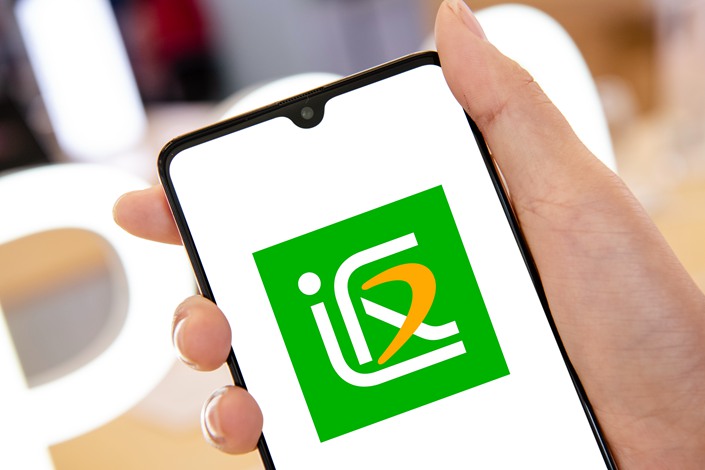 Shanghai Zhongyan mainly earns revenue through commission fees on completed orders of products listed on its sites, as well as from advertising sales. Photo: IC Photo
Online shopping guide operator Shanghai Zhongyan Information Technology Co. Ltd. has achieved a backdoor listing in Shanghai following a year-long failure to win approval for an IPO.
The company piggybacked off a struggling chemical manufacturer called JiangXi ChangJiu Biochemical Industry Co. Ltd. which earlier this month said it was suspending trading in Shanghai in preparation for restructuring.
The restructuring strategy involved Shanghai Zhongyan's assets being transferred to JiangXi ChangJiu which would buy the same amount of assets through capital raising, including pledging its own assets and issuing new shares.
Shanghai Zhongyan was listed under the name of JiangXi ChangJiu when it resumed trading Thursday.
Shanghai Zhongyan's shopping guide Fanli.com is an aggregation site for other third-party ecommerce platforms and brands. At the end of last year, it had 240 million registered users while its namesake app had monthly active users of 10.6 million in 2019, according to data provider QuestMobile.
The company mainly earns revenue through commission fees on completed orders of products listed on its sites, as well as from advertising sales. Last year, it reported net profit of 151 million yuan ($21 million) on revenues of 611 million yuan.
Founded in 2007, Shanghai Zhongyan attracted investment in the past from Japanese ecommerce company Rakuten, and China-based venture capitalists SIG Asia Investments and Qiming Capital.
It started to prepare for an IPO as early as September 2018, but its proposal failed to get regulatory approval.
JiangXi ChangJiu manufactures and markets fertilizers and other chemical products, including urea, polypropylene, raw methyl alcohol, and related items.
The company has been struggling in recent years with revenues and shrinking profits due to a sharp rise in materials entering the industry's upper supply chain. In the first nine months of 2019, it reported a net loss of 3.69 million yuan compared to an 8-million-yuan profit in 2018.
Shanghai Zhongyan's backdoor listing in Shanghai followed the listing on Shenzhen bourse in July last year of the operator behind SMZDM.com, a similar shopping guide platform and its largest rival.
Contact reporter Mo Yelin (yelinmo@caixin.com)
You've accessed an article available only to subscribers
VIEW OPTIONS
Share this article
Open WeChat and scan the QR code