Sohu Reports Modest Revenue Growth, but Net Losses in First Quarter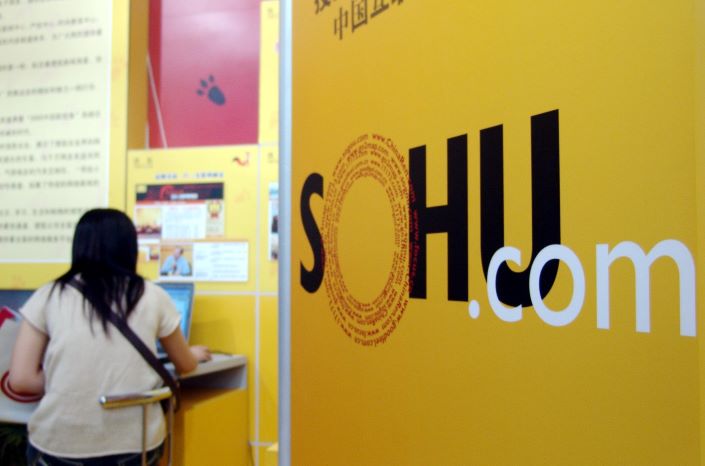 Photo: VCG
Chinese internet company Sohu.com, which has been outshone by much younger peers in recent years, reported modest growth in revenues, but a net loss in the first quarter of 2020.
For the three months through March, Sohu recorded $436 million in revenues, up 6% year-on-year, according to its latest earnings report released Monday. Digging a little deeper into the headline figures, the company's online game revenue rose 35% during the quarter to $133 million, while search and search-related advertising revenue was also up 1% to $238 million.
During the January-March period, the coronavirus pandemic resulted in people being stuck at home and spending more time on online games and consuming more digital content.
Despite the top-line growth, Sohu.com still reported a net loss of $20 million, although this is still less than the $54 million loss the company made a year earlier over the same period.
On the same day, Sohu's search engine subsidiary Sogou also released its first-quarter earnings report, showing the company's net loss expanded to $31.6 million from $3.9 million in the same quarter last year. Sogou's quarterly revenue was up 2% year-on-year to $257.3 million.
Sohu chairman and CEO Charles Zhang said in a statement that any profits made by the gaming company Changyou.com, which became a privately held, wholly-owned subsidiary of Sohu's in April after delisting from the Nasdaq, will be attributed to Sohu.
Changyou, which runs the popular multiplayer online role-playing game "Tian Long Ba Bu," began as a business unit of Sohu in 2003 and was later spun off in a Nasdaq IPO in 2009.
Contact reporter Ding Yi (yiding@caixin.com)
Related: Sohu to Take Nasdaq-Listed Gaming Firm Changyou Private