Gallery: Looted Bronze Horse Head Returns Home to Old Summer Palace
Dec. 2, 2020
Share this article
Open WeChat and scan the QR code
A bronze horse head, stolen from Beijing's Old Summer Palace in 1860, sits on display Tuesday at an exhibition marking its return at the Zhengjue Temple in the former imperial palace.
Security workers open the door of the Zhengjue Temple where an exhibition has been organized to mark the return of the bronze horse head.
Visitors to the former imperial palace take photos of the bronze horse head on display.
The returned bronze horse head draws a small crowd at Zhengjue Temple in Beijing.
A visitor takes a photo of the bronze horse head which was bought by Macao gambling titan Stanley Ho for $8.9 million in a Hong Kong auction in 2017. Ho later donated it back to the Chinese mainland.
The bronze horse head was one of 12 Chinese zodiac animal sculptures placed in front of a fountain in the Old Summer Palace before being looted by invaders in 1860 during the Second Opium War.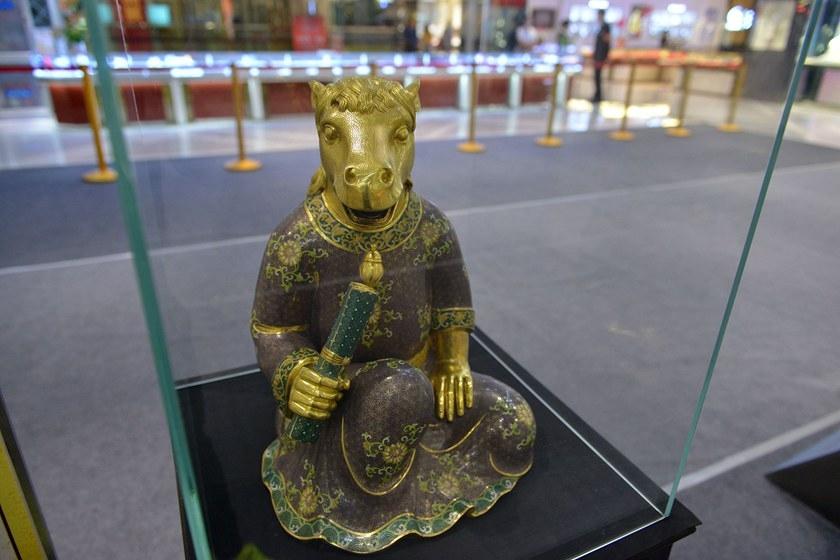 A replica of the bronze horse sculpture sits on display in May 2016 at an exhibition in Shenyang, Northeast China's Liaoning province.
Next Gallery

Recent Galleries
Load more...