Tokopedia-SPAC Deal May Shorten the Road to the Bourses for Other Indonesian Unicorns Too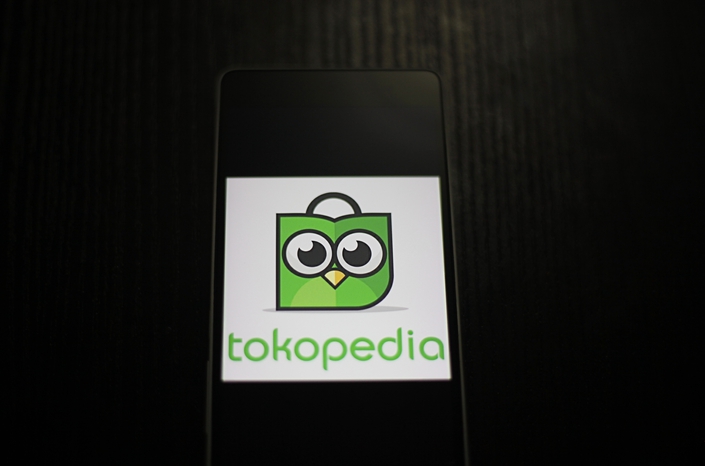 picture
Since Indonesia's unicorns started flirting with the idea of an initial public offering (IPO) some three years ago, e-commerce marketplace Tokopedia has, arguably, been the most zealous about executing the listing plan.
Earlier this year, the company admitted that it had made elaborate preparations for an IPO, with plans to go public in three years. These plans may now be expedited as the e-commerce major has reportedly received acquisition interest from Bridgetown Holdings, a special purpose acquisition company (SPAC) backed by Richard Li and Peter Thiel, Bloomberg first reported last week.
In doing so, Tokopedia may inspire fellow Indonesian unicorns to follow suit.
"In my opinion, this may spur other unicorns to continue to grow and consider this route [SPAC route] to IPO," said Alvin Suryohadiprojo, founding partner at corporate law firm Karna Partnership.
A SPAC, also called a blank cheque firm, is a listed company without any business operations, formed only to raise capital to acquire privately-held businesses. The SPAC then paves the way for the acquired company to become a listed entity through a back-door IPO of sorts.
Bridgetown raised $550 million in a Nasdaq initial public offering in October this year to target acquisition in "technology, financial services or media sectors in Southeast Asia."
Why the SPAC route?
A potential acquisition of Tokopedia will effectively see the Indonesian unicorn take the SPAC's spot on Nasdaq. Tokopedia has since said that the SPAC route to listing is a potential option for the company but it is yet to commit to anything.
Experts have pointed out that by dealing and negotiating with only one single investor, as opposed to embarking on a long IPO roadshow, companies merging with SPACs get a significant shortcut to a bourse listing. They are also able to bypass a number of stringent requirements of a traditional IPO and sell growth projections to investors, as opposed to profit figures.
In the US, there has been a surge in SPAC deals in the past year.
Electric car company Fisker listed on the NYSE in October through a SPAC despite not yet generating any revenue. It, however, projected revenues of $13.2 billion in 2025. Electric truck maker Nikola, meanwhile, also went public via a SPAC this year on the back of annual revenues of less than $500,000.
Some industry observers have reasoned that the high number of SPAC listings this year — 242 IPOs as of December according to SPACInsider — may be partly due to the impact of COVID-19 which has made IPO roadshows difficult to carry out for companies.
Tokopedia — like its Indonesian unicorn peers including Gojek, Bukalapak, and Traveloka— is yet to turn a profit. While it has not disclosed financial figures this year, last year it announced that its gross merchandise value (GMV) reached Rp73 trillion ($5.1 billion) in 2018 and is expected to end 2019 with Rp222 trillion ($15.6 billion) GMV.
Bridgetown's US listing may also be a draw for Tokopedia, whose president Patrick Cao has said that the company will "most likely" choose the US as a second listing avenue, together with the Indonesian bourse IDX, which will "definitely" be its primary stock exchange.
"If you want to go for the international investor profile, plus technology expertise and depth in terms of capital, then US [is the best market]. Considering our peer group Alibaba, Amazon, etc., are all listed [in] the US," Cao told Nikkei Asia in January.
According to Karna's Suryohadiprojo, by listing through a SPAC, Tokopedia would also be able to side-step another stumbling block that is understood to be one of the main factors keeping unicorns away from a public listing: Indonesia Stock Exchange's (IDX) restrictions on dual-class share structure.
Under this structure, there is more than one type of share ownership, each with different voting rights and dividend payments. This structure is popular among tech startups — Alphabet, Facebook and Snapchat to name a few— because it allows founders, executives, and early investors to retain control over important decisions.
While the restriction on dual-class share structure is applied by the IDX for companies on its bourse, Indonesian companies will not be exempted from local regulations even if they choose a foreign exchange as a primary market. However, a SPAC deal could free Tokopedia's shareholders from the rule.
"If 99.9 per cent of the company is owned by a US-listed SPAC, the share movement would be at the SPAC level, not Tokopedia level. So they would adhere to NYSE regulation, which is more flexible," Suryohadiprojo said.
He believes there are no legal restraints or hurdles that would stop Tokopedia from carrying out a SPAC deal should it wish to, as such a transaction is in essence no different to any other acquisition deal for the company. Much of the burden in terms of cost, risk, and taxes, would be borne by the SPAC, Suryohadiprojo explained.
He said that listing in the US would present a better capital market for Tokopedia to absorb its high valuation, and the company can take heart from the interest generated by a US-listed SPAC. "If the public absorbs the SPAC's shares, that means they are also interested in Tokopedia itself," he added.
There is no denying that over the past year, Indonesian unicorns have seen rising investment interest from the US. This year, three of Indonesia's unicorns raised sizeable funding from US strategics — ride-hailing firm Gojek raised funds from PayPal and Facebook; marketplace platform Bukalapak from Microsoft; and Tokopedia itself raised capital from Google. Meanwhile, travel platform Traveloka is backed by its US-based peer Expedia.
All four Indonesian unicorns have said that they are exploring dual listing as an IPO option.
Challenges?
However, mounting attention from US firms may not necessarily be representative of the whole investor community, which could present a problem for Indonesian companies after they have listed on a US bourse.
"If you look at Sea Group when they first listed in the US, you realised that there are not many investors in the US that were familiar with the Southeast Asian market. And Tokopedia is only focused on the Indonesian market," said Aldi Adrian Hartanto, VP of investment at Indonesia's MDI Ventures.
Hartanto's VC firm, which took one portfolio IPO last year, is the venture capital arm of Telkom Indonesia, a state-owned telco firm, one of only two local companies that have successfully pulled off a dual listing. He explained that being a listed company requires lengthy administrative preparation and compliance that needs to be fulfilled, which could serve as a potential challenge for a company taking a shortcut to IPO.
In Southeast Asia, only one tech company has listed in the US through a SPAC merger — and it does not have a great story to tell. Reebonz, a Singapore-based luxury online marketplace, saw its shares steadily decline after its SPAC-assisted listing on Nasdaq in December 2018. In July this year, it was delisted from the bourse after failing to meet the minimum share price requirement of $1 for more than 30 days.
Turning to the US market does not offer much consolation either. According to US research and investment management firm Renaissance Capital, of the 93 SPACs that have completed mergers and taken a company public since 2015 in the US, common shares have delivered an average loss of -9.6 per cent and a median return of -29.1 per cent, compared to the average aftermarket return of 47.1 per cent for traditional IPOs since 2015.
"I think the market will wait and see how it goes with Tokopedia. If it is a success, maybe IPOs through SPAC will start to boom in 2022," he said.
E-commerce battle to heat up
As for Tokopedia, it says it has not decided on anything as yet and is still "considering its options", with regard to the listing market and method. However, Tokopedia seems to have made an IPO a near-term priority, having officially appointed Morgan Stanley and CITI as advisors.
The desire to pursue an IPO sooner, rather than later, maybe brought about by the rise of Sea Group's Shopee in Indonesia. The Singapore-based company has jumped to the top of the e-commerce leaderboard in the country, having benefited greatly from the capital firepower of its parent company, which publicly-listed on NYSE.
Willson Cuaca, an investor in Tokopedia through his VC firm East Ventures, believes that access to the capital market is one of the capabilities that Indonesian startups need to develop in order to grow in an increasingly competitive era.
"This has been one of the competitive advantages that help foreign players grow their business in Indonesia. So whether via traditional IPO or SPAC, the company should decide what makes sense to itself and its shareholders," said Cuaca.
While Indonesia is home to numerous players in the e-commerce space in Indonesia — all looking to tap into a market worth $21 billion in gross market value (GMV) in 2019 — many believe that the e-commerce game has boiled down to a two-horse race between Shopee and Tokopedia.
CEO of e-commerce enabler PowerCommerce Asia, Hadi Kuncoro, whose company works with different online marketplaces in the country, believes that capital will be key in determining the winners in e-commerce. Tokopedia has been the largest-funded private player in the market, but tapping the public market will lift it to a different level.
"With an IPO, Tokopedia will be able to gain awareness and third-party funding, it will also have a more healthy corporate governance, which will be an additional strength in the battle against Shopee," he said.
Contact editor Marcus Ryder (marcusryder@caixin.com)
Related: Indonesia's Unicorns Lure U.S. Tech Giants From Google to Facebook