China Carries On Antitrust Drive Targeting Data Monopolies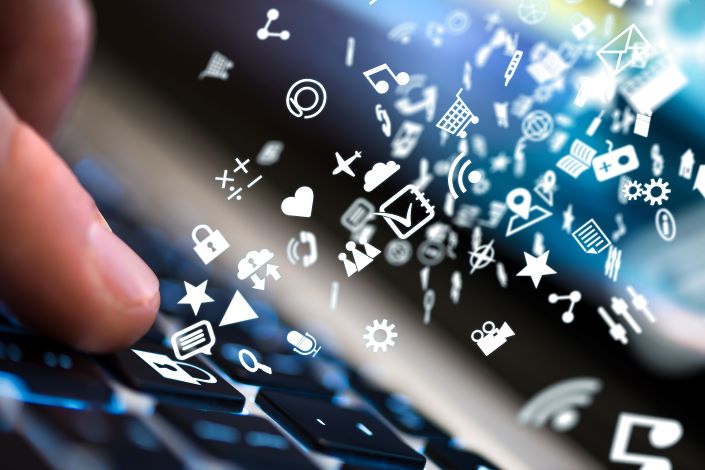 Zhou Xiaochuan warned last year that internet and tech giants that hold vast amounts of data and dominate markets are prone to creating monopolies that restrain fair competition
Chinese regulators will carry on an antitrust drive targeting the internet industry this year, putting big tech companies' overwhelming control of users' data under closer scrutiny.
Enhancing anti-monopoly rules remains a top priority in 2021, the State Administration for Market Regulation (SAMR), China's antitrust watchdog, said this week. The regulator will closely monitor new trends and new issues, blocking companies from using their advantages in data, technology and capital to disrupt fair competition, said Zhang Gong, the head of the SAMR.
Zhang's comment echoed a remark by the central bank last week pledging to continue the antitrust crackdown while tightening oversight of the internet finance sector.
Both agencies vowed to implement decisions from China's top leadership on enhancing anti-monopoly rules and preventing the disorderly expansion of capital.
Regulators have locked in on tech titan Alibaba Group Holding Ltd. and its fintech arm Ant Group over their dominant status in the market. The SAMR in late December officially launched an antitrust investigation of Alibaba over alleged anti-competitive practices. Separately, Ant was summoned by financial regulators who warned the company to return to its business origins, ensure capital sufficiency and compliance, and protect personal data privacy.
The toughening stance, indicating that regulators are reversing a once laissez-faire approach toward big tech companies, sent jitters through the country's vast internet space.
Read more
Cover Story: Why China Faces Handicaps in Antitrust War With Tech Titans
China issued a slew of policies last year to regulate competition in the sector while making major revisions to the Anti-Monopoly Law to expand its scope to cover internet companies for the first time.
Compared with antitrust regulation of traditional industries, oversight of big tech companies reflects regulators' deep concerns over their control of data and information flows, analysts said. Tech giants can use big data technology and algorithms to influence information available to the public and leverage their access to personal data for profit, analysts said.
Zhou Xiaochuan, a former governor of China's central bank, warned last year in a speech that internet and tech giants that hold vast amounts of data and dominate markets are prone to creating monopolies that restrain fair competition.
Data has become the most valuable asset to internet companies that are aiming to expand into emerging businesses such as cloud computing, artificial intelligence, advanced manufacturing and internet of things. Alibaba has described itself as a "data company," controlling a complete chain of data flow from retail to manufacturing, logistics and payments.
Alibaba's success inspired the rise of more operators of large internet platforms in social networking, e-commerce, travel booking and food delivery, benefiting from their huge accumulation of data. However, many players have been accused of unfair competitive practices such as colluding on sharing sensitive consumer data, creating alliances to squeeze out smaller rivals and subsidizing services at below cost to eliminate competitors.
In December, the SAMR warned several internet companies — including Alibaba, Tencent, JD.com, Meituan, Pinduoduo and Didi — for illegally collecting customers' personal data to serve their turf wars in group grocery-buying.
Leading internet platforms including Meituan and Didi have also been criticized for using their algorithms to hike prices or apply discriminatory pricing to certain users.
Data access is also increasingly a focal point of disputes among businesses. In November, Facebook criticized Apple Inc. over a privacy change that it claims "threatens the personalized ads that millions of small businesses rely on to find and reach customers." The spat followed Apple's decision to make changes in its latest operating system version affecting how apps can use ad-tracking tools to access users' data. Apple said the change is designed to protect privacy, but Facebook said the new rules are "about profit, not privacy."
Data is an increasingly important production factor with significant public impacts, said Chen Hongmin, an economics professor at Shanghai Jiaotong University. The best way to prevent data monopolies is to push forward the flow of data and make it more accessible, Chen said.
"It is unfair to allow a few companies to control massive data," Chen said.
Contact reporter Han Wei (weihan@caixin.com) and editor Bob Simison (bobsimison@caixin.com).
Download our app to receive breaking news alerts and read the news on the go.
You've accessed an article available only to subscribers
VIEW OPTIONS
Share this article
Open WeChat and scan the QR code

Caixin China Biz Roundup: ByteDance Takes Over Private Hospital Operator in $1.5 Billion Deal