Succession Crisis Looms for Chinese Appliance-Maker Gree as CEO Resigns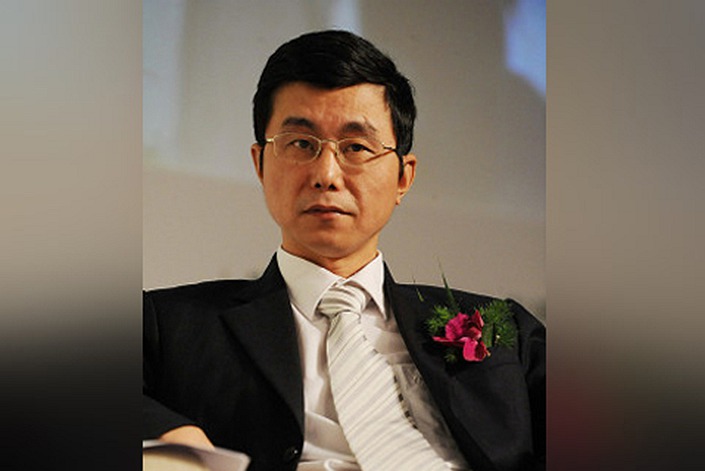 Chief Executive Huang Hui one of Gree's longest-serving board members, has resigned for personal reasons, the company said.
Chinese appliances-maker Gree Electric Appliances Inc. of Zhuhai announced Monday the surprise departure of its chief executive, sending its shares tumbling as much as 5% and raising fresh questions about who will succeed the firm's 67-year-old chairwoman, Dong Mingzhu.
Chief Executive Huang Hui, one of Gree's longest-serving board members, has resigned for personal reasons, the company said in a notice early Monday (link in Chinese), without giving further details. It was the second top executive departure in the last half-year.
Huang's decision to leave the company came less than seven months after, Wang Jingdong, a former vice president and secretary to chairwoman Dong Mingzhu, resigned in August last year, ending an 18-year tenure in the company.
Shares of Gree closed at 58.48 yuan ($9.01) per share as of market close, down 4.2% on the day.
Dong, Huang and Wang represented a troika of long-serving executives which helped build Gree into the world's largest maker of air conditioners. The company has struggled to reinvent itself in the wake of the U.S.-China trade war of recent years and the 2020 pandemic lockdowns, which led it to lose its two-decade crown as market leader to homegrown competitor Midea Group Co Ltd.
Dong, the famously hard-nosed businesswoman known as the "home appliance queen," is credited with leading a long surge in the company's share price, before it began to plateau over the past two years. While air conditioners remained more than two-thirds of Gree sales as of 2019, under Dong's reign, the company has also diversified into the solar energy, smartphone, robotics, recycling and electric car markets.
Huang joined the company in 1992, one year after it was formed. After 17 years as vice president, Huang was named CEO in 2017, and has recently been in charge of shepherding Gree's day-to-day operations. He was considered the most promising candidate to succeed the Dong, said home appliances analyst Liu Bucheng.
Midea overtook Gree as domestic leader in air-conditioners during the first half of 2020, with Midea generating 64 billion yuan in sales of air-conditioners compared to Gree's 41 billion yuan during the same time period. During the first three quarters of last year, Gree's profits fell 38.06% to 13.7 billion yuan on revenue of 125.9 billion yuan, marking an 18.8% drop in sales.
As its brick-and-mortar business tumbled during the pandemic and consumers turned to online shopping, Dong has sought to shift from relying on traditional retail toward e-commerce. During a livestreaming session in June, Dong sold more than 1 billion yuan worth of Gree products on e-commerce sites including Kuaishou, JD.com and Suning. Nonetheless, she faced pushback from retailers and has vowed not to abandon physical stores employing millions of employees, arguing that online and offline channels need not conflict.
The issue of Dong's successor has loomed large in recent years. Such a person should be able to make the company their own, Dong said at a board meeting in 2019, adding that the company would provide as many opportunities as possible for senior executives to demonstrate their talent — but it was up to them to do so.
Contact reporter Anniek Bao (yunxinbao@caixin.com) and editor Flynn Murphy (flynnmurphy@caixin.com)
Download our app to receive breaking news alerts and read the news on the go.
You've accessed an article available only to subscribers
VIEW OPTIONS
Share this article
Open WeChat and scan the QR code