May 25, 2021 06:45 PM
WORLD
The 10 Hottest International Stories China Is Reading – May 25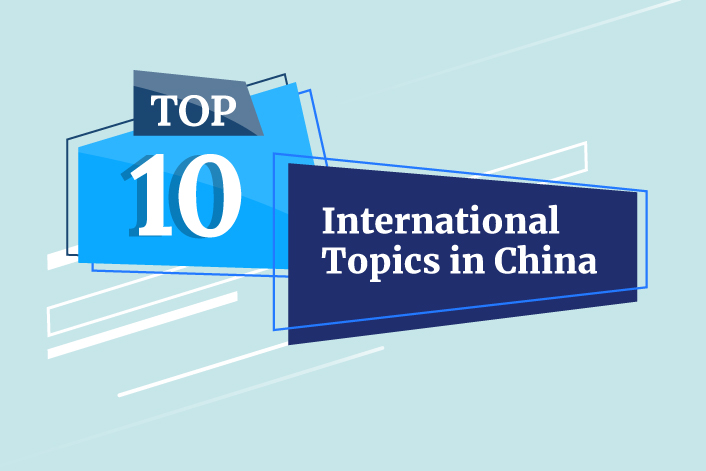 Here's today's ranking of the top 10 most-read international stories among Chinese people. We want to help you get a sense of what's trending in the Chinese language sphere.
1. Chinese Ministry of Foreign Affairs mourns the death of Japanese ballet dancer Mikiko Matsuyama
2. U.S. and South Korean leaders indicate they are open to engaging with Pyongyang
3. University lecturer in India dies after being rejected from three hospitals
4. Chinese Foreign Affairs spokesperson says that the BBC owes the Chinese people an apology
5. New Covid-19 variant found in France
6. BBC to review editorial policies after deception of Princess Diana revealed
7. Cryptocurrency Bitcoin crashes
8. Ministry of Foreign Affairs responds to reports that radioactive materials at Japan's Fukushima nuclear plant may have leaked into the sea
9. India becomes the third country to have suffered more than 300,000 Covid-19 deaths
10. Nearly 9,000 in India infected with rare fungal infection mucormycosis
Read the top 10 domestic news on the same day.
Translated by intern reporter Harry Nicholls
The daily ranking of most read news stories among Chinese people, about China and global affairs, is jointly provided to you by Caixin Insight and HANA Data, an artificial intelligence technology team.
The key indicators calculated on the list are based on mass data sourced from China's mainstream social media platforms and online news websites. Click here for a detailed introduction of our methodology.
You've accessed an article available only to subscribers
VIEW OPTIONS
Share this article
Open WeChat and scan the QR code

Caixin-Sinica Business Brief: China Mourns Death of Former President Jiang Zemin