SPAC Listing Plan in Hong Kong Wins Advisory Panel Backing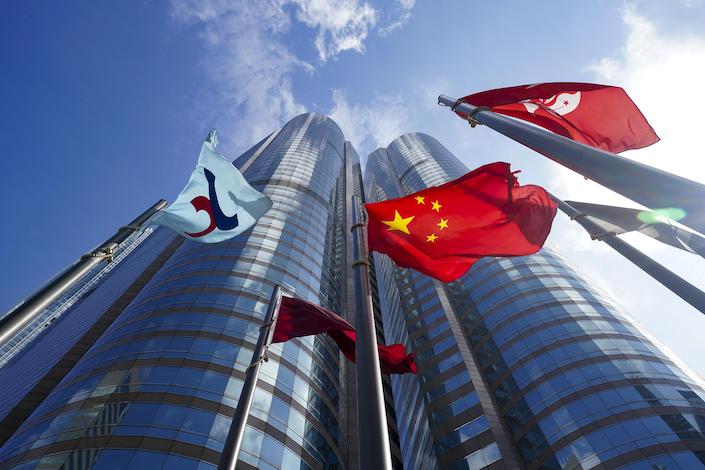 Retail investors would be barred from participating in SPAC IPOs in Hong Kong.
The Hong Kong government's financial advisory body backed a proposal by the Hong Kong Stock Exchange (HKEX) to introduce a new listing option involving special purpose acquisition companies (SPACs).
The Financial Services Development Council (FSDC) said the new listing option will add to Hong Kong's attractiveness as a listing and capital formation market. The council made the comments in response to a consultation paper published Wednesday by the HKEX.
A SPAC is a blank-check company that exists solely to raise money by selling shares on a stock exchange. The funds are then used to acquire another company. SPACs have soared in popularity since last year. International financial hubs in Europe and Asia are rushing to embrace the listing mechanism or are easing requirements.
Singapore became the first Asian financial hub to adopt the popular fundraising model. Singapore Exchange Ltd. originally proposed to set higher thresholds in terms of minimum market value and other requirements for SPAC issuers and sponsors but eventually changed the proposed rules following market feedback, loosening certain criteria for issuers.
Hong Kong's proposal has the strictest requirements as the bourse has been mired in scandals over shell companies. SPACs would need to raise at least HK$1 billion ($128 million) when listing, and retail investors would be barred from participating, according to the exchange's consultation paper.
Owing to their relatively high-risk nature and uncertainties around SPAC investments, the proposals set out by the exchange aim to strike a balance between market opportunities and scalability while safeguarding investors' interests, said King Au, executive director of the FSDC.
The advisory body generally supported the exchange's proposed rules but suggested that some details be clarified. The proposals stipulate that there need to be at least 75 professional investors in a SPAC listing, 40% of which must be institutional investors. The exchange should further explain how this quantitative requirement is justified, the FSDC said.
The rules also would require a merged entity to appoint a financial sponsor to carry out due diligence. Some potential investors worry that this requirement could slow the listing process, making SPAC share sales no different from traditional initial public offerings (IPOs).
The exchange should provide clearer guidance on the extent to which sponsors are required to participate in SPAC due diligence and enhance education for investors on the new listing mechanism, the FSDC said.
The introduction of SPAC listings will help Hong Kong to become an appealing market in the international IPO arena, said Laurence Li, chairman of the FSDC.
"Alongside the SPAC regime, a balanced protection mechanism to safeguard interests of the investing public is crucial, while proper investor education is also essential," Li said.
Contact reporter Denise Jia (huijuanjia@caixin.com) and editor Bob Simison (bobsimison@caixin.com)
Download our app to receive breaking news alerts and read the news on the go.
Get our weekly free Must-Read newsletter.
You've accessed an article available only to subscribers
VIEW OPTIONS
Share this article
Open WeChat and scan the QR code