CX Daily: Missfresh Implosion Highlights Bitter Business of Selling Groceries Online
E-commerce /
In Depth: Missfresh implosion highlights bitter business of selling groceries online
Late last month, dozens of sacked employees of Nasdaq-listed Missfresh Ltd. crowded a government-run labor arbitration office in Beijing, demanding months' worth of unpaid wages and compensation for their sudden firing.
The previous day, the online grocer laid off most of its staff and closed its core express grocery delivery business, which accounted for 85% of its revenue. Missfresh, which is now believed to owe as much as 2 billion yuan in unpaid debts, has denied it is going into liquidation.
Taiwan /
Beijing sanctions more individuals in Taiwan in response to U.S. congressional visits
Beijing announced a new round of sanctions Tuesday on a number of "stubborn 'Taiwan independence' players," banning them and their relatives from entering the Chinese mainland, Hong Kong or Macao, the state-run Xinhua News Agency reported.
The individuals' affiliated organizations will meanwhile be barred from working with or profiting from connections with the mainland, according to a spokesperson from the Taiwan Work Office of the Central Committee.
Fugitive /
Fugitive behind $15 billion Myanmar business hub arrested in Thailand
Controversial Chinese businessman She Zhijiang has been arrested in Thailand for allegedly running illegal online gambling operations, sources confirmed to Caixin, after spending most of a decade as a fugitive.
She, chairman of a company that developed a $15 billion industrial and entertainment complex in Myanmar called Yatai City, was arrested by Bangkok police last Wednesday and is now awaiting extradition to China, according to local media reports.
FINANCE & ECONOMY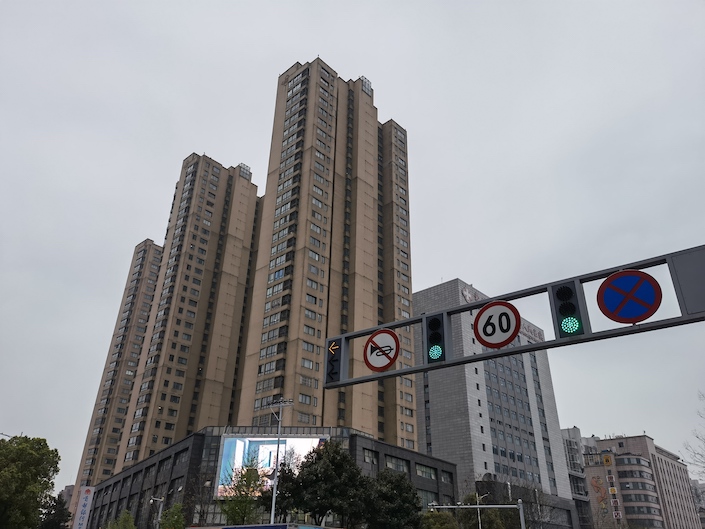 More Chinese cities booked home price declines in July after a mortgage boycott spread across the country. 
Housing /
China's housing market weakens further amid shaken confidence
China's housing prices weakened further in July after briefly showing signs in June of stabilizing, underscoring shaky market confidence amid a spiraling real estate crisis.
More Chinese cities booked home price declines in July after a mortgage boycott spread across the country by thousands of angry homebuyers protesting unfinished properties on which they were making loan payments.
Quick hits /
PBOC sets weaker fixing after yuan tumbles to three-month low
BUSINESS & TECH
Established by SAIC Motor in 2018, Xiangdao offers ride-hailing and car-rental services in competition with industry giant Didi Global Inc.
Ride-hailing /
SAIC-backed Xiangdao raises $148 million and eyes IPO
Xiangdao Chuxing, the ride-hailing service backed by China's largest carmaker, completed a 1 billion yuan ($148 million) fundraising that brings in an autonomous driving startup as new investor, the company said Monday.
The latest funding round valued SAIC Motor Corp.-affiliated Xiangdao at $1 billion. Largest shareholder SAIC Motor, self-driving company Momenta and Gaohang (Tianjin) Management Consulting led the fundraising.
Catering /
Haidilao's profit warning has a silver lining for investors
Haidilao International Holding Ltd. estimates it swung back to a loss in the first half of 2022 as the Chinese hotpot chain downsized its business in ways that cheered investors enough to send its stock price soaring.
In an exchange filing Sunday, Hong Kong-listed Haidilao predicted it will report a net loss of between 225 million yuan ($33 million) and 297 million yuan for the six months through June, as compared with last year's first-half profit of 96.5 million yuan. It said it expected first-half revenue to fall at least 17% year-on-year to 16.7 billion yuan.
Quick hits /
Hong Kong watchdog investigates Evergrande over deal audits
China peeks behind the curtain at Alibaba, ByteDance and Tencent
Tech Insider /
China's new ride-hailing unicorn, mini-EV firm's drive into Indonesia
Long Read /
What challenges await Singapore's new leadership
GALLERY
Aging theme park to get $73 million facelift
Recommended newsletter for you /
Caixin Must-Read Newsletter brings you the best of our coverage and stories you can't miss. You can opt-in now and get hand-picked news coverage delivered to your inbox each week for free.
Thanks for reading. If you haven't already, click here to subscribe.
Share this article
Open WeChat and scan the QR code

China Stories: Verdict Reversal in High-Profile Murder Stands Out Amid Exoneration Trend