Monday Tech Briefing: June 4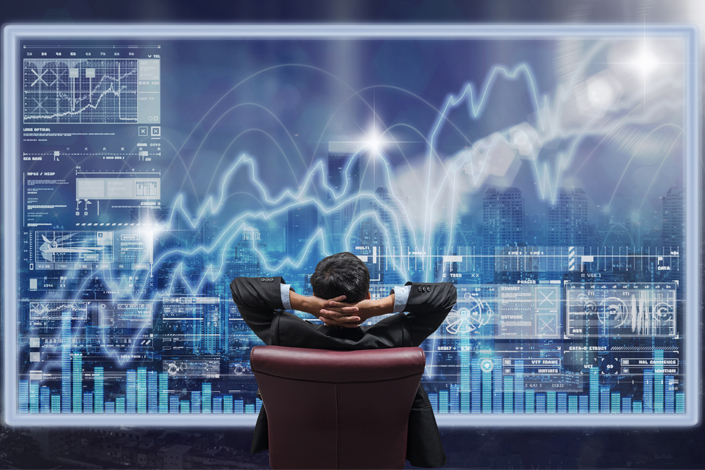 BIG TECH COMPANIES
1. Micron Being Investigated by Chinese Regulators
WHAT:
· Micron Technology Inc., the largest U.S. maker of computer memory chips, confirmed that officials from China's State Administration for Market Regulation visited its China offices on May 31 seeking certain information
· Chinese media reported that memory chip makers Samsung and SK Hynix also received similar visits
WHY IT'S IMPORTANT:
· About half of Micron's sales came from China in 2017, and the investigation may open another front in the trade dispute between China and the U.S.
BIG PICTURE:
· Many suspect Micron, Samsung and Hynix, which dominate the memory market, agreed to collectively raise the price of computer and phone memory from 2016 to 2017. There is a class action lawsuit against them in the U.S.
· Chinese companies like Tsinghua Unigroup are setting up factories to compete in the memory chip market. The Chinese government may want to create a better environment for all companies to compete
Source: Bloomberg
2. Tencent Sues ByteDance for Defamation
WHAT:
· Tencent Holdings is suing Beijing ByteDance Technology, operator of the popular Jinri Toutiao news app, and short-video app Douyin, for defamation
· Tencent accuses ByteDance of "widely distributing and disseminating expressions, articles and videos to defame Tencent since May 2018"
WHY IT'S IMPORTANT:
· The suit signals intensifying competition between Tencent and ByteDance in areas such as news aggregation services and short video
BIG PICTURE:
· China's video-streaming industry generated 5.7 billion yuan ($895.6 million) in revenue last year, and the figure is expected to rise to 36 billion yuan over the next three years
· Although Tencent's revenues and profits are still huge, its core business growth has slowed significantly
Source:South China Morning Post
POLICY
3. China to Roll Out Financial Holding Company Regulations, with Ant Financial Involved in Pilot
WHAT:
· China is expected to roll out regulations for financial holding companies later this year. Ant Financial Services, Suning Holdings Group and other companies have also been selected for the pilot
· Regulators are aiming to strengthen supervision of non-financial companies that invest in financial organizations
WHY IT'S IMPORTANT:
· Domestic and international regulators are struggling with how, and how much, to regulate this new internet finance sector
· A number of risky financial holding company structures have emerged over the past few years, prompting China to move quickly to regulate the group
BIG PICTURE:
· China's financial industry has changed dramatically in the last few years. Central government-owned firms, local state-owned enterprises, and private companies have flocked to the sector as Beijing opens it to outside investment
Source: Caixin
DEALS AND FUNDRAISING
4. Alibaba leads $300 million investment in China's Red
WHAT:
· Chinese social e-commerce platform Red, or Xiaohongshu, said it has raised $300 million in series-D financing
· The financing, which values the company at $3 billion, was led by Alibaba, with other contributors including GSR Ventures, Tencent Investment, GGV Capital and K11 founder Adrian Cheng
WHY IT'S IMPORTANT:
· Red is one of China's largest lifestyle and social community operators, with100 million registered users at the end of May
· Alibaba's investment means Red can now partner, rather than compete, with the e-commerce giant to sell more products on its platform
BIG PICTURE:
· Alibaba is increasingly using investment to expand its core e-commerce business. Similar recent investments include Lazada Group in Southeast Asia, Tokopedia in Indonesia and BigBasket in India.
Source: Caixin (Link in Chinese)
PRODUCTS
5. Xiaomi Launches New Products Ahead of IPO
WHAT:
· Xiaomi, the world's fourth largest smartphone supplier, launched a new flagship handset with a see-through back in its biggest product launch to date, weeks before its highly-anticipated IPO in Hong Kong
WHY IT'S IMPORTANT:
· The move further illustrates Xiaomi's lower pricing strategy as it continues its international expansion
BIG PICTURE:
· The company is planning to make its $10 billion IPO by early-to-mid July, presenting the biggest global stock offer this year
Source: South China Morning Post
Compiled by Sun Congying and Zhang Erchi
Share this article
Open WeChat and scan the QR code