Monday Tech Briefing: Xiaomi, Ant Financial, Faraday Future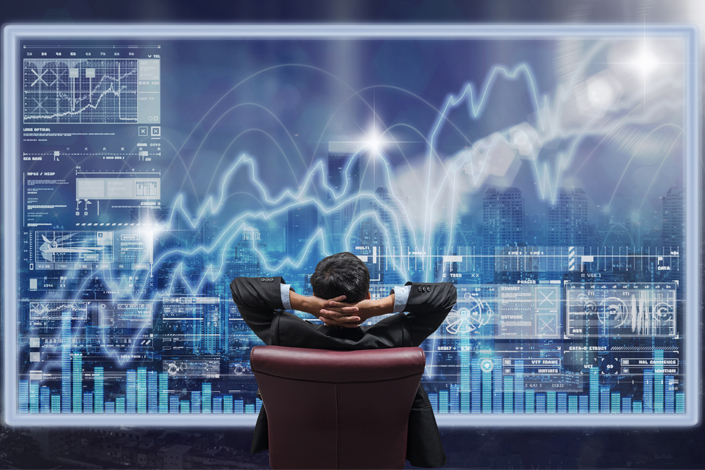 BIG TECH COMPANIES
1. Xiaomi to Spin Off Finance Unit in CDR Listing
What: The China Securities Regulatory Commission (CSRC) website posted smartphone maker Xiaomi Inc.'s China depositary receipt (CDR) application on Monday, including a plan to spin off the company's Xiaomi Finance unit through the issue of stock incentives to CEO Lei Jun and Xiaomi Finance's management team.
Why it's important: Xiaomi Finance's businesses include financing services for Xiaomi's supply chain, Internet small loans, and Internet insurance. By the end of the first quarter, Xiaomi Finance accounted for 13.55% of Xiaomi's total assets, and 0.9% of its revenue.
Big picture: Xiaomi is the first tech giant to publicly apply to issue CDRs, a vehicle allowing offshore-listed tech firms to make second listings in China. Meanwhile, it is applying for a Hong Kong IPO, with a valuation between $60 billion to $70 billion. Investors are looking at what valuation gap will emerge between Xiaomi shares traded in Hong Kong and China. (Source: CSRC Website, Link in Chinese)
2. Chinese CIOs Have Stronger Interest in Automation and AI Than Their Global Peers
What: A joint survey by IT outsourcing service provider Harvey Nash and consultancy KPMG shows that Chinese chief information officers are prioritizing automation and AI for improving performance.
Why it's important: Chinese CIOs have a stronger willingness to adopt AI and other new technologies compared with their global peers. Nearly half of the Chinese respondents identified "improving insights and decision making through AI" as a key business priority, compared to 22% of their global peers.Thirty percent of China CIOs indicated they had not yet invested in robotic process automation but were planning to do so, compared to 18% globally. (Source: China Daily)
3. Jia Yueting Plans to Make Simple Version of FF81 Car
What: Jia Yueting-affiliated U.S. electric car company Faraday Future plans to make a simple version of its FF81 to target the Chinese market. This car is based on the FF91, which is Faraday Future's first version of the model. The car company's Guangzhou arm, Ruichi Smart Car Guangzhou Ltd., bought 600 mu of land for 364.1 million yuan ($56.83 million) this April.
Why it's important: Jia once said the two car-making projects cost around 40 billion yuan to 50 billion yuan ($6.24 billion to $7.8 billion). He went to the U.S. after LeEco's money crisis last June, and has not returned.
The Big Picture: The Chinese government is raising requirements for electric vehicles. In May, the China Development and Reform Commission issued a draft of the new regulations, and experts have said many electric car-makers may not be able to meet the requirements. (Source: Caixin, Link in Chinese)
DEALS AND FUNDRAISING
4. Ant Financial Has No IPO Timetable After $14 Billion Fundraising, CEO Says
What: Online payment giant Ant Financial Services Group raised $14 billion from investors include Singapore's sovereign wealth fund GIC Pte. Ltd., Warburg Pincus, the Canada Pension Plan Investment Board, Silver Lake and Temasek Holdings (Private) Ltd. Domestic investors consisted primarily of existing shareholders. CEO Eric Jing said the company has not set a timetable for an IPO.
Why it's important: After the fundraising, Ant's valuation has hit $150 billion, more than double the level during its last $4.5 billion fund raising in 2016.
Big picture: Ant will shift its main business to technology services and away from payments and consumer finance, Jing said. The shift comes as Chinese authorities increasingly worry about systemic risk from financial holding companies — conglomerates running various types of financial services. (Source: Caixin)
POLICY
5. 71 Chinese Universities Set Up Artificial Intelligence Majors
What: China's Ministry of Education announced that by the end of 2017, 71 universities in China had set up majors related to artificial intelligence (AI). Lei Chaozi, Director of the ministry's Science and Technology Department, said that by 2030, China will have some of the world's best AI innovation centers, capable of providing the country with technical support and professionals.
Why it's important: The Ministry of Education released an "AI Innovation Action Plan for Colleges and Universities" in April, which said Chinese universities should have optimized systems that fit AI development by 2020.
Big picture: China has been actively promoting the development of AI and other cutting-edge technologies as it hopes to move away from the country's strength in low-end manufacturing and up the value chain to higher-margin services. (Source: Xinhua, Link in Chinese)
PRODUCTS
6. U.S. Says It Has Better Supercomputer than China
What: The U.S. Department of Energy said that an IBM supercomputer has become the world's fastest computer, beating China's machine that was the No. 1 for the last two years. The IBM Supercomputer can perform 200,000 trillion calculations a second, according to IBM.
Why it's important: The last time a U.S. supercomputer held the top spot was November 2012. China's Tianhe-2 supercomputer replaced the U.S. Titan in June 2013.
Big picture: The competition for the world's fastest computer represents national pride, particularly when China and the U.S. are facing tensions over trade and leadership in artificial intelligence. (Source: The Wall Street Journal)
Compiled by Wang Luyao
Share this article
Open WeChat and scan the QR code