Friday Tech Briefing: June 8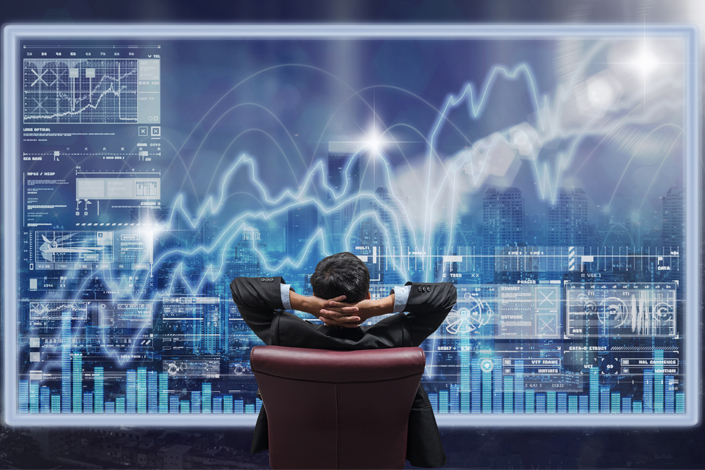 BIG TECH COMPANIES
U.S. Imposes $1 Billion Fine on ZTE to End Sanctions
What: Chinese telecom company ZTE Corp. has reached a deal with the U.S. to pay a $1 billion fine to end crippling American sanctions against it. A U.S.-designated compliance team will be installed at ZTE, while the company is required to change its board of directors and executive team within 30 days.
Why it's important: The deal ends a two-month saga after the U.S. in April imposed a seven-year ban barring ZTE from doing business with its U.S. suppliers.
Big picture: The ZTE case has become a central issue in ongoing trade negotiations between China and the U.S. Resolving the matter will pave the way for China to make some concessions to U.S. companies, including possible approval of Qualcomm's pending purchase of Dutch chipmaker NXP. (Source: Caixin)
Qualcomm CEO Hopes ZTE Deal Will Clear Acquisition of NXP in China
What: At the annual corporate governance conference in New York, Qualcomm Inc. CEO Steven Mollenkopf said that after the U.S. and China reached a deal on ZTE Corp., he hopes Qualcomm will get China's approval to acquire NXP Semiconductors NV.
Why it's important: The Qualcomm/NXP deal has gotten approval in 8 out of 9 jurisdictions that Qualcomm was seeking around the world, with China the only one remaining. Qualcomm has promised a $2 billion break-up fee to NXP if it can't get the Chinese approval by July 25.
Big Picture: Media previously reported China was holding up its approval of the Qualcomm deal to show its displeasure over U.S. trade frictions, and also was waiting for resolution of the crippling U.S. ban on China's own ZTE. (Source: Reuters)
U.S. Congressmen Question Google's Ties to Huawei, Xiaomi and Tencent
What: After revelations that Chinese telecom company Huawei had received shared data from Facebook, some U.S. congressmen are taking aim at Google's relationship with Huawei and other Chinese companies as well.
Democratic Sen. Mark R. Warner issued an open letter to Google's parent, Alphabet, and also to Twitter, asking for more information about the data they share with Chinese companies. He asked for information about Google's partnership with Xiaomi and Tencent, arguing that those deals raise "serious national security concerns."
Why it's important: The new attention adds to mounting pressure on U.S. tech companies about their data sharing practices, particularly with Chinese partners, whom some consider a national security threat.
Big picture: The inquiry could also heighten trade tensions between the U.S. and China, as it will limit American tech companies' ability to cooperate with Chinese ones. (Source: The Washington Post)
POLICY
Chinese Government Sets Goals for Industrial Internet
What: China's Ministry of Industry and Information Technology released an "Industrial Internet Development Action Plan (2018-2020)", calling for more than 300,000 industrial enterprises to use cloud service by 2020 and for China to develop more than 300,000 apps for the Industrial Internet.
Why it's important: China is hoping to upgrade its manufacturing and high-tech industries with plans such as "Made in China 2025". The action plans are usually quite effective, as they lay out details about when certain tasks have to be accomplished and also include numerical targets. (Source: Announcement by Ministry of Industry and Information Technology, link in Chinese)
DEALS AND FUNDRAISING
Smartphone Maker Xiaomi to Pioneer CDRs, Sources Say
What: Chinese smartphone maker Xiaomi Inc. is likely to become the first company to apply to issue Chinese depositary receipts (CDRs) on the mainland as regulators set the stage for launching the pilot program, sources told Caixin. Xiaomi may file its CDR application as soon as Thursday and release a prospectus on Friday, they added.
Big picture: The CDR program allows Chinese companies listed abroad to bypass legal and technical barriers to A-share listing on the mainland. This makes it possible for companies like Xiaomi to simultaneously proceed with dual listings in Hong Kong and on the mainland. (Source: Caixin)
Geely-Tencent Partnership Wins Bullet Train's Wi-Fi Project
What: A partnership between China's largest private automaker Geely and internet giant Tencent has won the bidding for the national railway operator's wi-fi project, shelling out 4.3 billion yuan ($673 million).
Why it's important: By bidding for China Rail Corp.'s wi-fi project, Geely is seeking to expand into the "smart mobility" area, said President Li Shufu. For Tencent, the business could provide valuable access for the social media giant to reach more users.
Big picture: China's high-speed rail network is the world's largest and is quickly becoming one of the nation's most widely used forms of transport. Multiple technology heavyweights including Alibaba Group Holding Ltd. and Baidu Inc. had expressed interest in the bidding, according to a source from the China Railway Corp. (Source: Caixin)
PRODUCTS
Alibaba Launches "ET Agricultural Brain" for Farmers
What: Ali Cloud, the cloud business unit of e-commerce giant Alibaba, has launched "ET Agricultural Brain", a digital tool aimed at increasing agricultural efficiency. AI technologies such as image recognition and data analysis will be used to help agriculture companies, such as Inner Mongolia's Mengniu Dairy, monitor their livestock.
Why it's important: Ali Cloud has already released "ET Brain" solutions in smart city, finance and industrial internet. The entry into the agriculture space shows that Ali Cloud is trying to keep its lead in the Chinese cloud industry, amid intensified competition from rivals such as Tencent, Huawei and Baidu, as well as global giants like Amazon and Microsoft. (Source: Company press release)
Compiled by Zhang Yidi and Zhang Erchi
Share this article
Open WeChat and scan the QR code