Friday Tech Briefing: Xiaomi, TAL, Baidu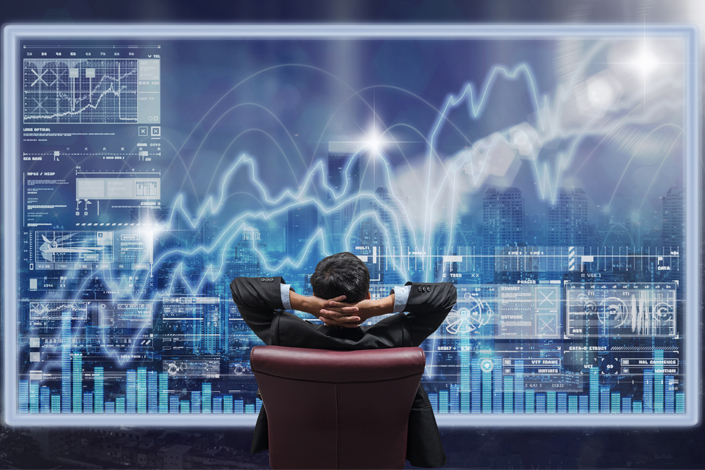 BIG TECH COMPANIES
1. Xiaomi to Sell at Least Half Its IPO Via CDRs in Shanghai
What: Chinese smartphone-maker Xiaomi Inc. said that at least half the shares in its planned initial public offering (IPO) will be sold through China depositary receipts (CDRs) on the mainland market. Xiaomi said CDRs will account for at least 7% of its total shares after the IPO.
Why it's important: Xiaomi will become the first tech giant to test the waters of CDR issuance, a pilot program that allows selected offshore-listed tech companies to list directly on the mainland. Xiaomi filed a CDR application on June 7, one day after regulators issued detailed guidelines for the pilot.
Big picture: Xiaomi's planned blockbuster IPO, which is expected to raise as much as $10 billion, will be the largest since the 2014 debut of e-commerce giant Alibaba Group Holding Ltd. The CDR program is aimed at making some of China's best-known tech companies available to domestic investors, after many previously listed overseas due to inability to access domestic stock markets. (Source: Caixin)
2. Law Firm Explores Suit After Short Seller Attack on TAL Education
What: Bronstein, Gewirtz & Grossman LLC, a New York-based law firm, is investigating potential claims on behalf of shareholders of TAL Education Group. The investigation concerns whether TAL may have violated federal securities laws.
Why it's important: Short seller Muddy Waters issued a report entitled "TAL Education: A Real Business with Fake Financials," asserting that TAL "has been fraudulently overstating its profits since at least FY2016." The report estimated that between fiscal years 2016 and 2018, TAL overstated its operating profit by at least 21.6%, its pre-tax profit by at least 39.8%, and its net income by at least 43.6%.
In response, TAL said the allegations contain numerous errors. The company's stock has plunged 11% since the report was released.
Big picture: Muddy Waters has the highest profile among a group of short sellers that look for irregularities in Chinese companies' financial reports to identify weaknesses. Such weaknesses are more common among Chinese firms due to their relative youth and also the relative youth of China's corporate culture. Research houses like Muddy Waters typically short the companies' stocks before releasing their reports, hoping for quick and big declines that can net them major profits. (Source: Company press release)
POLICY
3. Shenzhen to Register Only Electric Vehicles as Online Ride-Hailing Taxis
What: Only fully electric vehicles will be registered as online ride-hailing taxis in Shenzhen, according to a newly proposed regulation.
Big picture: The Chinese government is stepping in to regulate the ride-hailing industry, which is still in the formative stages despite going through an earlier consolidation that saw industry leader Didi Chuxing merge with the China unit of Uber. Earlier this month, China's Ministry of Transport and six other ministries said they will launch joint supervision of the industry, for both in-progress rides and after-journey services. (Source: Policy statement, link in Chinese)

DEALS AND FUNDRAISING
4. Baidu and China Mobile Announce Strategic Cooperation to Customize Data Plans
What: Baidu and China Mobile announced a comprehensive strategic cooperation in frontier areas such as artificial intelligence (AI), big data and 5G. Under the cooperation, users can enjoy discounted data plans for 13 Baidu products, including Baidu App, iQiyi and Baidu PostBar.
Why it's important: This marks the first time China Mobile has customized a multi-application, discounted data product for an Internet company.
Big Pictures: The tie-up reflects the intense competition between China's three state-run wireless carriers, and their attempts to differentiate themselves as mobile internet becomes their primary revenue source. (Source: Company press release)
5. Electric Car Startup Makes Splash with German Painting Tie-Up
What: Future Mobility Corp. (FMC), an electric-vehicle startup founded by BMW and Tesla alumni, has signed a deal for German engineering firm Duerr Group to build it an automated painting factory as it prepares to launch its first model. The Duerr-built factory will be able to paint up to 150,000 cars a year for FMC's Byton brand in Nanjing.
Why it's important: The deal represents one of the biggest orders from an electric-vehicle company to date, Duerr said. Painting production is scheduled to start around October 2019, around the time that Byton aims to launch its first mass-produced model.
Big picture: China has raced ahead as the world's largest electric vehicle market, with over 1.8 million vehicles, or around 40% of the global total, on the country's streets by the end of 2017, according to the International Energy Agency. Beijing is pushing to have 5 million on the roads by 2020. (Source: Caixin)
PRODUCTS
6. CRRC Unit Delivers Self-Developed 160 Kph Maglev Train
What: China's first self-developed 160 kph (99 mph) magnetic levitation (maglev) train rolled off the production line, according to the government of Hunan Province. The train can carry 500 passengers, and is being developed by China Railway Rolling Stock Corp. (CRRC) Zhuzhou Locomotive Co. Ltd., based in Central China's Hunan province.
Why it's important: Maglev trains are designed mainly for urban transport, providing another choice besides traditional metro and light rail systems. Back in 2002, the world's first commercial high-speed maglev line was launched in China, connecting a metro station and Pudong International Airport in Shanghai. (Source: Policy statement, link in Chinese)
Big Picture: Despite big hopes earlier from European companies that pioneered the technology, maglev has failed to take off due to issues involving technology and cost.
Compiled by Ye Zhanqi.
Share this article
Open WeChat and scan the QR code

12:26

10:44

03:26

May 25 17:58

May 25 16:46

May 25 12:39

May 23 06:20

May 21 17:58

May 21 13:02

May 21 11:15

May 20 21:56

May 20 16:24

May 20 12:59

May 20 03:39

May 19 16:54
GALLERY