China Vows Continued Tight Grip on Internet Finance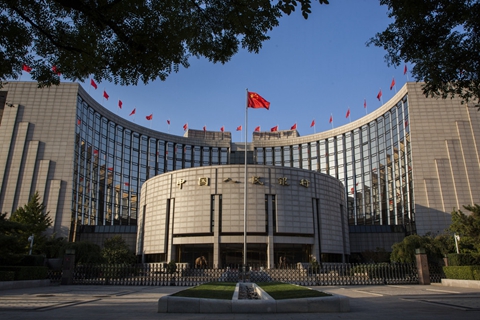 China launched a campaign targeting internet financial risks in April 2016. Photo: VCG
China will extend a two-year-old nationwide campaign to crack down on financial violations in cyberspace to root out risks and put the fledgling online financial market under proper oversight, the country's central bank said Monday.
Regulators will take an additional one to two years to correct the online financial market, dissolve financial risks and set up a long-term regulatory system, said Pan Gongsheng, deputy governor of the People's Bank of China, who oversees the campaign against online financial risks.
A nationwide task force initiated by the central bank in April 2016 to clean up online financial fraud and violations will continue its efforts after shutting down more than 5,000 operations, according to the PBOC. The campaign was originally scheduled to be complete by March 2017 but was extended for the first time to the end of June this year.
Internet finance, from mobile payments to online banking, has thrived in China like nowhere else in the world, thanks to the rapidly expanding penetration of the internet and the public's quick adoption of innovative services. But in its explosive growth the market has been plagued by fraud amid loose oversight.
Sources close to the central bank told Caixin that regulators have set up plans to continue the crackdown on illicit practices related to peer-to-peer lending, or P2P, and online microlending until June 2019. Other online financial institutions, such as wealth management businesses, were required to clean up their practices by the end of June this year.
"Over the past two years, risk related to P2P, online payment, crowdfunding, and internet insurance has been significantly reduced amid the crackdown," a regulatory official said. "In the next step, (the regulators) will further strengthen enforcement."
The central bank and other financial regulators have issued a slew of policies to regulate P2P lending, asset management and online payment businesses. Clampdowns were launched to rein in risky trading related to virtual currency, high-interest cash loans and other online financial activities.
Amid regulators' scrutiny, a large number of small and substandard players have been forced out of the market. For instance, since March, 120 online asset management service providers have shut down amid tightening requirements on the industry.
Caixin learned that a total of 5,074 online financial service providers closed for business between April 2016 and May 2018.
"An important part of the campaign is that an inter-agency coordination mechanism has been set up involving central and local authorities to deal with internet financial market supervision," the regulatory official said. "It is the fundamental arrangement to support future regulation."
Moving forward, regulators will work on the long-term regulatory framework to strengthen controls on market entry and set up detailed market rules, said another source close to the regulators.
Contact reporter Han Wei (weihan@caixin.com)
You've accessed an article available only to subscribers
VIEW OPTIONS
Share this article
Open WeChat and scan the QR code