Thursday Tech Briefing: Huawei, Jack Ma, Apple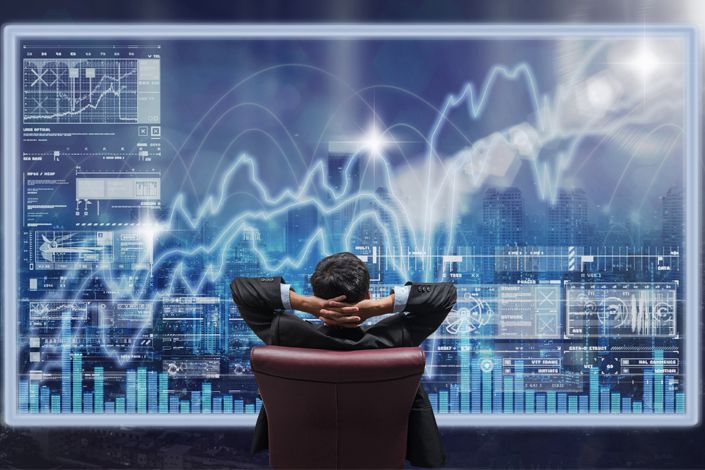 1. Huawei Takes Aim at Google, Nvidia With New AI Chips
Huawei Technologies Co. Ltd. unveiled two new artificial intelligence chips Wednesday, ramping up its push to enter a high-margin business dominated by Western peers such as Google and Nvidia Corp.
The data center chip Ascend 910 will start delivery by the second quarter of 2019, while the smaller Ascend 310, which is intended for use in security cameras and autonomous cars, is ready for testing now. Huawei said that it is planning to adopt the business models of Google and Nvidia by not selling the chips individually, but rather through cloud service and accelerator products. (Caixin)
2. Bosch Partners With Huawei to Bring IoT Services to China
German auto parts supplier Bosch has partnered with Huawei to bring the Bosch Internet of Things (IoT) Suite to China, the world's largest automotive market.
In China, the Bosch IoT Suite will run on Huawei Cloud, a public cloud service Huawei introduced in 2017. The Suite's first service, the Bosch IoT Remote Manager, is a service for managing and controlling gateways, sensors and devices.
Huawei is a latecomer to the cloud business and is trying to catch up to bigger Chinese players like Alibaba Group Holding Ltd. and foreign companies like Amazon.com Inc. (Company release)
3. Jack Ma Is China's Richest Man Again, 'Rich List' Says
Alibaba Group Holding Ltd. founder Jack Ma, who plans to become a teacher after retiring next year, has reclaimed the title of richest man in China with a fortune of 270 billion yuan ($39.0 billion), according to this year's "Hurun Rich List."
Ma's return to the top spot — a position he last held in 2014 — is thanks in large part to the sharp increase in the valuation of online payment giant Ant Financial Services Group, which he founded.
He knocked into second place last year's champion, Hui Ka Yan, chairman of property giant Evergrande Group. Pony Ma, leader of gaming and internet giant Tencent Holdings Ltd., is No. 3. (Caixin)
4. Apple Users Warned of Account Theft Risk
Chinese payment service providers Alipay and WeChat Pay issued warnings to Apple users Wednesday saying those who link their accounts with online payment tools were at risk of identity theft resulting in financial loss.
Several Apple users have reported losses from their accounts in recent days, ranging from several hundred yuan to thousands of yuan, sparking concerns about the security of Apple accounts. (Caixin)
5. Didi to Introduce Blacklist Function
Passengers and drivers using Didi Chuxing's ride-hailing services will be able to 'blacklist' each other after their rides starting Oct. 18, the company has announced. Didi's system will then avoid pairing users up with the people who have blacklisted them, for 12 months.
Didi said this is another safety feature it has added to its app after a 20-year-old female passenger using its Hitch carpooling service was allegedly raped and murdered by her driver in August.
Didi recently met with around a dozen passengers to get "all kinds of criticism and suggestions" regarding its services, the company said Oct. 7. (Company announcement, link in Chinese)
6. Chinese Airbnb Rival Secures $300 Million
Beijing-based Xiaozhu, a house-sharing platform often called China's answer to Airbnb, said it has secured nearly $300 million in a new funding round.
The round was led by Yunfeng Capital, co-founded by Alibaba Group Holding Ltd. Chairman Jack Ma, and Advantech Capital. Other investors included Singaporean sovereign wealth fund GIC; Joy Capital; Morningside Venture Capital; and Capital Today.
The valuation of the company wasn't disclosed, but the 6-year-old firm became a unicorn after its $120 million financing round in late 2017. (Caixin)
7. Fading Xiaomi Looks for Buzz With High-End Sales
Shares of smartphone maker Xiaomi Corp. bounced back slightly on Wednesday from an all-time low after the company released figures showing strong sales of its latest high-end model.
Company CEO Lei Jun said on his microblog that Xiaomi had shipped more than 6 million of its higher-end Mi 8 series, since its June launch. Mi 8 models sell from 2,499 yuan ($361) to 3,099 yuan, well above the company's average unit price of 952.3 yuan in this year's second quarter.
Investors are worried about Xiaomi's ability to compete in the market's more lucrative higher end with the likes of Apple Inc. and Samsung Electronics. Its stock now trades nearly 20% below its IPO price, valuing it at $44 billion, roughly the level it attained nearly four years ago during an early rapid rise. (Caixin)
Compiled by Zhang Erchi
Share this article
Open WeChat and scan the QR code

13:17

12:25

06:45

Jun 02 16:29

Jun 02 14:45

Jun 02 12:04

Jun 02 05:38

Jun 02 05:35

Jun 01 17:41

Jun 01 12:22

May 29 18:23

May 29 18:04

May 29 12:40

May 28 16:02

May 28 12:52
GALLERY