Thursday Tech Briefing: Jia Yueting, E-Commerce Imports, Tencent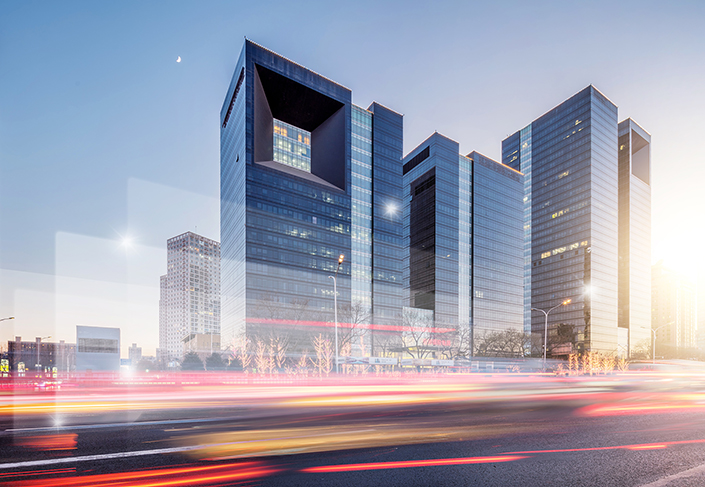 1. Evergrande Sues Faraday Future Parent Company Over Electric Car Joint Venture
Evergrande Health Industry Group Ltd. announced Nov. 7 that the company has filed an arbitration case against Jia Yueting and joint venture company Smart King, accusing Jia of a breach of contract. This is the latest shot fired in a growing dispute between Evergrande Health and Smart King.
Late last year, Evergrande Health, a unit of real estate giant Evergrande Group, signed a deal with the Jia's cash-strapped electric-car company Faraday Future, in which Evergrande Health agreed to invest $2 billion over three years to take a 45% stake in Smart King Ltd., which controls Faraday Future.
The deal gave Evergrande a say in Smart King's finances. But in October, Smart King filed a lawsuit against Evergrande, declaring that it had a right to raise money without Evergrande's approval. (Caixin, link in Chinese)
2. Alibaba, JD.com Throw Weight Behind Beijing Import Drive
Four of China's leading e-commerce operators have pledged to bring in more than 1.5 trillion yuan ($217 billion) in imports through their platforms, seizing on growing consumer preference for such foreign goods while also heeding Beijing's call to boost the nation's imports.
E-commerce leader Alibaba Group Holding Ltd. led with the biggest pledge to import $200 billion worth of goods over the next five years. Rivals JD.com Inc., Suning.com Co. Ltd. and NetEase Inc., announced smaller deals.
The flurry of announcements came the same week as the first China International Import Expo, a high-profile event taking place in Shanghai, aimed at boosting the country's imports. (Caixin)
3. China's Tencent Builds Self-Driving Car Team in Silicon Valley
Chinese technology conglomerate Tencent Holdings Ltd. is recruiting self-driving car engineers in Palo Alto, California, joining a crowded field of businesses vying for talent in the heart of Silicon Valley.
"We are building a research team for our Auto-drive Team based in Palo Alto, CA," the company said in a job posting on LinkedIn. There are at least nine postings on LinkedIn for engineering positions in areas including motion planning, sensor fusion, vehicle intelligence and machine learning.
Last March, Tencent acquired a 5 percent stake in Tesla for $1.78 billion. (Reuters)
4. Telecom Network Maker Nokia Wins $2.3 Billion Frame Deals in China
Finnish mobile telecom network maker Nokia announced Wednesday that it had signed frame deals with China Mobile, China Telecom and China Unicom worth more than 2 billion euros ($2.3 billion).
The deals includes deliveries of 4G radio and fixed access equipment, IP routing and optical transport equipment and other services through next year, Nokia said. (Reuters)
5. Intel Capital Invests in Chinese Medical Imaging Firm HuiyiHuiying
Chinese medical imaging company HuiyiHuiying has announced the closing of an undisclosed amount of strategic investment led by Intel Capital. The investment round was also joined by Beijing Singularity Power Investment Fund, according to an official release.
Founded in 2015, HuiyiHuiying works with medical institutions in China in clinical applications and scientific research projects.
Intel has been aggressively investing in Chinese companies the last couple of years. Last year, it backed a Series A+ round in Chinese computer chips maker Horizon Robotics, which was followed by investments in three other startups Reconova, Alauda, and Espressif Systems. (Dealstreet Asia)
6. Huawei's Ken Hu Distances Company From 'Made in China 2025'
Huawei's rotating chairman Ken Hu Houkun said this week the company has little to do with Beijing's top-level agenda to boost industrial modernization.
"We used to have some discussions (about it) over the past few years, but what we are doing now does not have much to do with the 2025 agenda," Ken Hu Houkun answered when asked about the company's role in the master plan.
Huawei is deeply invested in the development of 5G, artificial intelligence and semiconductor technologies, which are part of a larger dispute over "Made in China 2025," a key Chinese strategy Washington has seized as a symbol of China's unfair trade and IPR practices. (SCMP)
Compiled by Wang Luyao
Share this article
Open WeChat and scan the QR code

Jul 09 19:19

Jul 09 19:10

Jul 09 18:49

Jul 09 16:40

Jul 08 18:10

Jul 08 15:57

Jul 08 13:46

Jul 07 18:50

Jul 07 13:17

Jul 07 04:13

Jul 06 19:37

Jul 06 19:03

Jul 06 14:34

Jul 03 18:31

Jul 03 16:35
GALLERY