Monday Tech Briefing: Huawei, Fujian Jinhua, Alibaba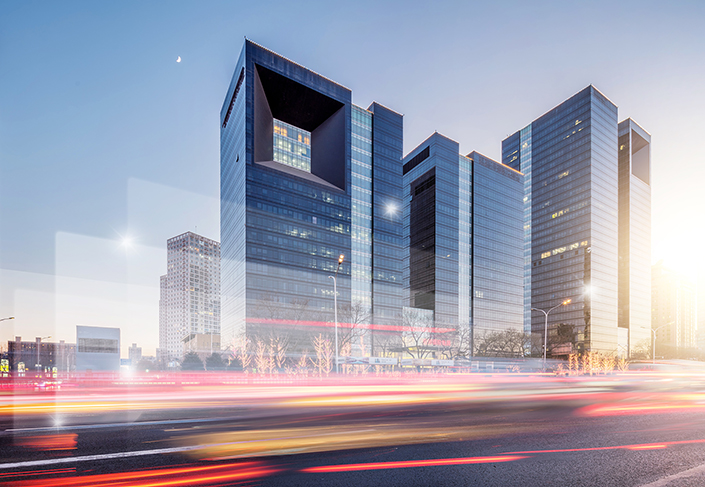 1. Xi Says China Will Expand Imports, Raise Costs of IP Theft
China will buy more than $30 trillion of goods from other countries over the next 15 years, President Xi Jinping declared Monday at the opening of an import fair framed as a showcase for the country's commitment to globalization amid a bitter trade dispute with the U.S.
The nation's imports of services are expected to exceed $10 trillion over the same period, Xi said in his speech to kick off the China International Import Expo (CIIE) in Shanghai. He also promised to further cut tariffs and widen market access for foreign investors.
China's goods imports totaled $1.84 trillion last year, up 15.9% from 2016. The country's purchases of services from other nations fell 10.5% to 3.16 trillion yuan ($458.3 billion) in 2017, official data showed. (Caixin)
2. Fujian Jinhua Denies Intellectual Property Theft
Chinese state-owned chip maker Fujian Jinhua Integrated Circuit Co. Ltd. has denied official U.S. allegations that it stole intellectual property in a statement over the weekend, lashing out instead at its American competitor Micron.
Jinhua says that Micron saw it as a threat and took actions to harm the company, adding that it will "firmly defend its legitimate rights."
The U.S. Department of Justice announced last week that a federal grand jury had indicted Jinhua and its Taiwan partner United Microelectronics Corporation (UMC), and three individuals, charging them with a conspiracy to commit economic espionage and steal IP from Micron. Micron sued Jinhua in December, prompting Jinhua to countersue and win a court order in China banning some of Micron's chip sales. (Company statement, link in Chinese, Caixin)
3. Huawei Founder Addresses Challenges Abroad
Huawei's founder has addressed growing challenges the company is facing overseas by telling employees to focus internally.
Likening the new approach to tai chi, a slow, internally-focused martial art, Ren Zhengfei told employees at a recent company meeting to remain optimistic, be less aggressive and focus on existing opportunities.
Huawei, the world's largest telecom company, faces increasing scrutiny in Western markets, including a 5G sales ban in Australia in August and a terminated phone deal with U.S. carrier AT&T in January. (Caixin, link in Chinese)
4. Alibaba Beats Estimates in Q2, Lowers Full-Year Guidance
Alibaba Group Holding Ltd. reported stronger-than-expected second-quarter results Friday but lowered its revenue outlook for the full fiscal year of 2019, citing "fluid macro-economic conditions."
The company reported second-quarter revenues of 85.1 billion yuan ($12.4 billion), an increase of 54% year-on-year, and earnings per share of 7.62 yuan ($1.11), beating analysts' estimates of $1.08 a share.
Alibaba lowered its fiscal year 2019 revenue guidance by 4% to 6% to a range of 375 billion yuan to 383 billion yuan. Earlier this year, Alibaba's revenue guidance for 2019 predicted more than 60% growth from 2018. (Caixin)
5. Tianjin Wants to Grow AI Into 15 Billion Yuan Industry
The Tianjin government released a three-year plan to develop artificial intelligence (AI) last week, with the aim of growing the fledgling field into a 15 billion yuan ($2.2 billion) industry by 2020.
By 2020, Tianjin will push to implement 35 AI projects and bring sales up to 100 billion yuan ($14.5 billion)
The move follows a meeting last week of the Communist Party's Politburo where President Xi Jinping outlined AI as a strategic issue and pushed for its integration with economic and social development as well as the government. (Official release, link in Chinese)
6. Boeing's Zhoushan Center to Deliver First Airplane in December
Boeing's completion and delivery center in Zhoushan, Zhejiang province, the first of its kind outside the U.S., will deliver its first Boeing 737 in December, according to the company's China's president John Bruns.
The newly-completed 737 airplane will be delivered to Air China.
Boeing unveiled its plan to construct a factory in China in September 2015 and later chose Zhoushan, a city comprising multiple islands, as the location. (Caixin, link in Chinese)
Compiled by Zhanqi Ye
Share this article
Open WeChat and scan the QR code

06:56

06:01

02:16

Jan 23 18:30

Jan 23 16:00

Jan 23 10:48

Jan 23 05:58

Jan 23 03:49

Jan 23 03:41

Jan 23 03:09

Jan 22 15:44

Jan 22 06:31

Jan 22 03:47

Jan 22 03:06

Jan 21 17:02
GALLERY