Monday Tech Briefing: No Cash for Ofo Customers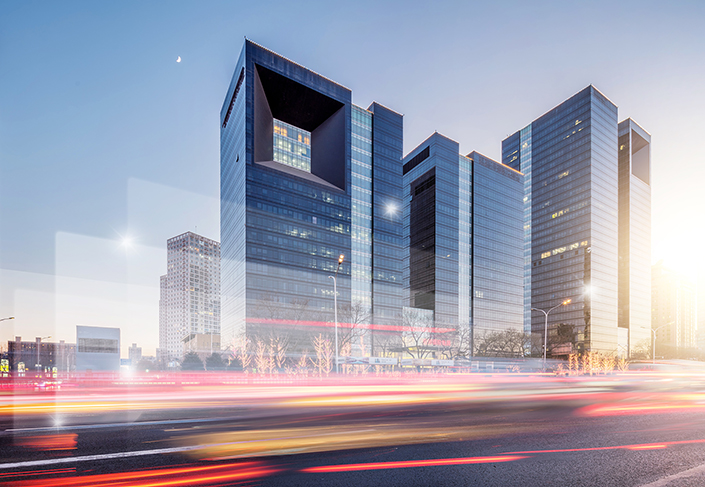 1. Ofo Offers Investment Product Instead of Cash Refunds
Financially troubled Chinese bike-sharing company Ofo is facing a flood of requests for user deposit refunds and is steering customers to accept an interest-bearing investment product rather than a cash repayment.
Users requesting refunds said Ofo responded with an in-app pop-up prompting them to convert their 99 yuan ($14) deposit into an investment product worth 100 yuan at PPmoney, an online P2P lending platform.
The rush for refunds started in October when Ofo was hit with supplier lawsuits over unpaid bills and was forced to deny bankruptcy rumors, despite being backed by e-commerce giant Alibaba Group Holding. Analysts said that substituting cash for investments would give Ofo some relief from financial pressure and that it may even make some money from the arrangement. (Caixin)
2. Beijing Relaxes E-Commerce Import Rules to Stimulate Consumer Spending
China's State Council is raising the annual tax-free quota for individual consumers to buy overseas goods via e-commerce platforms from 20,000 yuan to 26,000 yuan ($3,750) and the limit for a single transaction from 2,000 yuan to 5,000 yuan.
The announcement came after Chinese Premier Li Keqiang chaired a State Council meeting, where it was decided that existing policies on e-commerce retail imports would be expanded to "broaden opening-up and stimulate the potential of domestic consumption demand."
In the meantime, China has also begun to crack down on undeclared imports of consumer goods by personal shoppers traveling overseas, known as 'daigou' in Chinese or "buy on behalf". More consumers are expected to turn to e-retailers for overseas products. (Caixin)
3. Fosun is Closely Studying U.S. Restrictions on Foreign Investment, Says Co-President
Chinese conglomerate Fosun International is studying the recent restrictions the U.S. government has placed on foreign investments in the biotech sector, Fosun Co-President Chen Qiyu told Caixin in an interview in Shanghai.
Chen said that he believes the impact of those policies will be temporary and that U.S. companies cannot afford to lose the huge Chinese market. But he also said that, provided there is availability, Fosun would prefer to invest in European companies.
The U.S. Treasury Department decided in October to ramp up scrutiny of foreign investments in 27 strategic areas tied to critical technologies, including biotech. Last week, Shanghai RAAS Blood Products Co. Ltd. abandoned the purchase of foreign blood product company BPL because U.S. regulators had dragged their feet on approving the deal. (Caixin, link in Chinese)
4. China's 2018 Box Office Now Exceeds Last Year's Total
China's box office earnings surpassed 55.91 billion yuan ($80.5 billion), or the 2017 total, on Sunday, according to government data.
Box office earnings for domestic movies account for over 60%, with Chinese action movie "Operation Red Sea" ranking first and earning 3.65 billion yuan.
To achieve its 60 billion yuan goal for 2018, or a 7.3% year-on-year increase, Chinese government has quietly opened its cinemas to more foreign films, with movie imports exceeding the official annual quota for the first time since 2016. (China National Radio, link in Chinese)
5. Tencent-Backed Travel Agency Goes Public in Hong Kong
Tongcheng-Elong Holdings Ltd., a Chinese online travel service provider backed by Tencent Holdings and Ctrip.com International Ltd., went public in Hong Kong Monday with the share price jumping 10% on its debut to HK$10.78 per share and a market capitalization of HK $22.2 billion ($2.84 billion).
Tongcheng-Elong had previously cut the size of its Hong Kong IPO from $1 billion to no more than $232 million. The scale-back was due to a lackluster reception from potential investors, sources told Caixin. (Caixin, link in Chinese)
6. Microsoft CEO Says It's Playing Long Game in China
Microsoft is hoping to win the hearts and minds of the Chinese developers and the company is playing the long game in China, Microsoft CEO Satya Nadella said in an interview with Caixin.
In 2014, Microsoft became the first foreign tech company to launch a public cloud service in China, with the help of local partner 21Vianet. But Microsoft held only 4.9% of China's public cloud market in 2017, lagging behind latecomer Amazon's 5.4%, according to market data firm IDC.
Nadella asked for more patience for its China business and said that conforming to Chinese law and regulations has slowed the company down. (Caixin)
Compiled by Zhang Erchi
Share this article
Open WeChat and scan the QR code