Drone Maker DJI Reveals Corruption That Cost It 1 Billion Yuan Last Year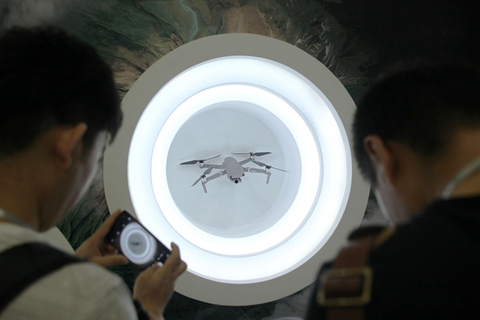 DJI Technology Co. Ltd., the world's largest manufacturer of consumer drones, has revealed a series of internal corruption cases that cost it 1 billion yuan ($150 million) in 2018.
A total of 45 employees were caught, 29 of whom were fired and the other 16 handed over to local law enforcement departments, the Shenzhen-based company said in an internal statement seen by Caixin on Friday. Most of the fraud cases were linked to DJI's supply chain management and procurement department.
Some employees took kickbacks from suppliers while others colluded with company researchers to grant favors to certain suppliers, according to the statement. The investigation found widespread corruption within the company that may involve over 100 people, the statement said.
The fraud cases point to inadequate internal controls at the private Chinese company, which has been the world's undisputed leader in consumer drone manufacturing for more than a decade. In 2017, DJI generated revenues of 18 billion yuan (US$ 2.6 billion), up 80% from the previous year.
"For the last few months, some of the affected employees have spread rumors to 'confuse right and wrong' by claiming that they are being 'persecuted' by the company," DJI said in the statement.
The company has set up an independent internal inspection team to continue investigating internal corrupt, a DJI employee told Caixin. The employee declined to be named as he is not allowed to speak to the media.
Chinese tech giants have recently stepped up their efforts to fight internal corruption. Earlier this month, ride-hailing giant Didi Chuxing said its compliance staff found more than 60 cases of corruption within the company last year. A total of 83 people were dismissed for "severe violations" of company rules, Didi said.
Other tech industry leaders, including Baidu Inc., Tencent Holdings Ltd., JD.com Inc. and Xiaomi Corp, have also reported cases of employee graft.
Han Wei contributed to the report
Contact reporter Mo Yelin (yelinmo@caixin.com)
You've accessed an article available only to subscribers
VIEW OPTIONS
Share this article
Open WeChat and scan the QR code