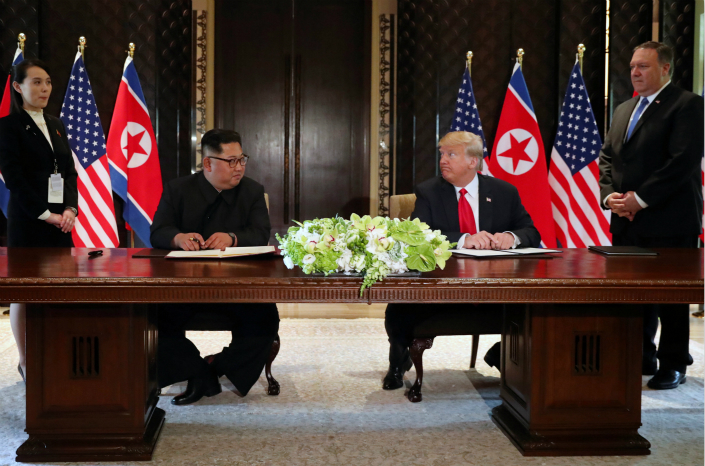 Photo: VCG
U.S. President Donald Trump will hold a second summit with North Korean leader Kim Jong Un in late February, the White House said Friday.
The announcement came after Trump met with Kim Yong Chol, North Korea's lead negotiator on nuclear talks, at the White House Friday "to discuss denuclearization and a second summit," according to a White House readout of the meeting.
"The President looks forward to meeting with Chairman Kim at a place to be announced at a later date," the White House said.
Trump and Kim Jong Un met in a historic summit in Singapore in June. The North Korean leader agreed to work toward complete denuclearization. But little progress has been made since then.
Related: Trump-Kim Meeting Could Mark Start of '1,000 Mile' Journey: Analysts