China Needs to Fight Nonfinancial Money Laundering, Global Body Finds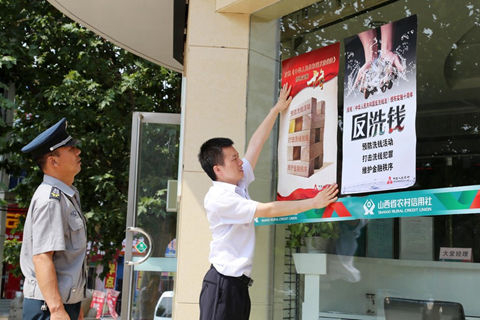 Photo: VCG
China needs to step up oversight of online lenders, property agencies and other nonfinancial organizations to plug gaps in the fight against money laundering and terrorism financing, a global watchdog group said Wednesday.
The Paris-based Financial Action Task Force (FATF), an intergovernmental organization that sets standards and promotes countermeasures against money laundering, terrorist financing and other financial crimes, issued the finding in a report. In February, the agency approved China's performance in its fourth round of anti-money laundering evaluation, citing "the foundation of a sound system."
The report details the FATF's assessment of inadequacies in China's efforts to thwart financial crimes.
"While the People's Bank of China (PBOC) has a good understanding of how its financial institutions could be abused by criminals and terrorists, it has little to no understanding of the risks facing nonfinancial businesses and professions," the FATF said. "Hiding the persons who ultimately own or control a legal entity is facilitated by fundamental legal shortcomings and effectiveness issues. This deficiency also notably affects efforts to address corruption."
The organization suggested that China should extend preventive measures, including reporting of suspicious transactions, to designated nonfinancial businesses and professions and online lending institutions and should introduce requirements on domestic politically exposed persons.
The PBOC said in a statement it appreciated the FATF's affirmation of China's anti-money laundering efforts and advice for improvements. But the bank also noted that some conclusions in the report reflect differences in the judiciary system and culture of China, as well as limited time to carry out the assessment.
Related: China Needs to Do Better Collecting Data on Money Laundering, Agency Says