Chinese Researchers Sound Alarm on Spiraling HIV Rate Among Students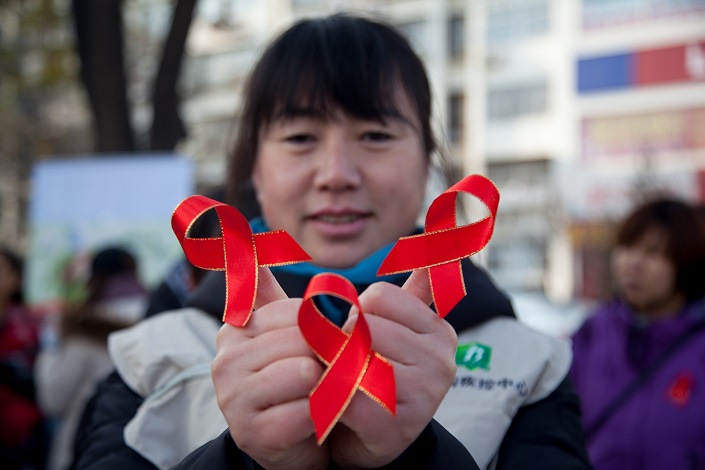 Photo: VCG
Swift measures must be taken to stop the dramatic increase in HIV rates in China, especially among college students, researchers said in widely respected journal Science.
Three Chinese HIV/AIDS experts published an editorial in the journal warning of the upsurge and calling for education campaigns and greater accessibility to testing and information at clinics.
"The number of newly diagnosed college students has seen an annual growth rate ranging from 30% to 50% over the past several years," the editorial reads, which lists a lack of sex education and lax attitudes towards premarital sex as major contributors.
The authors, two of whom are affiliated with Tsinghua University and one with the Chinese Center for Disease Control and Prevention, urge China's policymakers to take aggressive, urgent action to combat the rise in infections.
Last November, officials from China's National Health Commission announced that 1.25 million people in the country would be infected with HIV by the end of 2018, but roughly 30% would not know their status.
Related: Nearly One Thirds of HIV Positive People in China Don't Know Their Status