Conglomerate's Bankruptcy Vote Delayed Over Dueling Reorganization Plans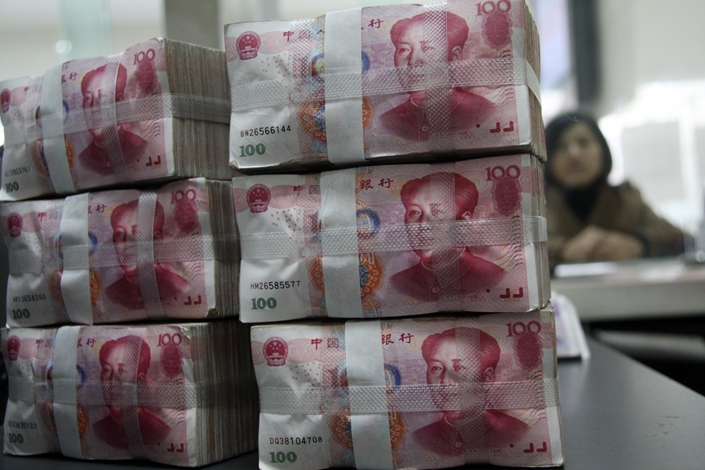 picture
Bright Oceans Corp.'s bankruptcy administrator postponed a vote on the debt-ridden manufacturing conglomerate's reorganization after the company threw its creditors a curveball by releasing two very different bankruptcy plans.
The delay is just the latest blow to scandal-plagued Bright Oceans, one of numerous privately owned conglomerates to default on debts over the past few years amid China's economic slowdown.
In a statement (link in Chinese), the bankruptcy administrator asked creditors who failed to participate in Wednesday's online vote to mail in their decisions by Feb. 10. However, the voting should have been closed (link in Chinese) that same day.
The release of two plans upset creditors, many of whom were dissatisfied with the process because the vote had already been delayed several times, some creditors told Caixin. They were not happy to receive differing plans.
"What a mess," a creditor who holds ordinary debt of Bright Oceans said Tuesday. "Regardless of the plan, we will vote against it tomorrow."
Bright Oceans, which is based in Harbin, capital of Northeast China's Heilongjiang province, submitted a bankruptcy reorganization plan (link in Chinese) to a local court last week. However, on Tuesday, the company released another, different plan (link in Chinese) through its bankruptcy administrator, a local law firm. A court in Harbin appointed the law firm as Bright Oceans' bankruptcy administrator after the company filed for bankruptcy in March.
Typically, creditors receive a single bankruptcy plan that they can vote up or down. There's a good reason for that, according to a lawyer familiar with bankruptcy law in China.
"It is impossible to vote on two drafts at the same time at a creditors meeting," the lawyer told Caixin. "Just like at a shareholders' meeting, you can't vote on two conflicting proposals. What if both plans are passed?"
Under the Bright Oceans plan submitted last week, a company based in the northeastern city of Dalian would lend at least 750 million yuan ($106.7 million) to Bright Oceans in exchange for 40% of its shares, according to the plan and sources with knowledge of the matter. Under the Tuesday plan, a Shanghai company would invest at least 1.2 billion yuan in exchange for 51% of Bright Oceans' shares. Both plans involve swapping stock for debt.
If the plan released Tuesday was supposed to be a revision of the earlier proposal, then that would be allowed, the lawyer said. However, it raises the question of whether creditors had enough time to consider the revised plan.
One investor, citing a source on the committee that represents the creditors, said that it was Deng Wei, Bright Oceans' controlling shareholder, who pushed for toe Tuesday reorganization proposal. Despite opposition from more than half of the committee's members, the bankruptcy administrator still publicized the plan, raising concerns among creditors about its impartiality.
The plan submitted last week had secured the support of the creditors' committee, according to a statement (link in Chinese) released Sunday.
As of the end of March, Bright Oceans had audited assets valued at 12.9 billion yuan and debts of 25.8 billion yuan, including 12.6 billion yuan confirmed by the bankruptcy administrator.
Contact reporter Guo Yingzhe (yingzheguo@caixin.com) and editor Michael Bellart (michaelbellart@caixin.com)
Caixin Global has launched Caixin CEIC Mobile, the mobile-only version of its world-class macroeconomic data platform.
If you're using the Caixin app, please click here. If you haven't downloaded the app, please click here.
You've accessed an article available only to subscribers
VIEW OPTIONS
Share this article
Open WeChat and scan the QR code