China Cracked Down on $212 Million of Financial Corruption in 2019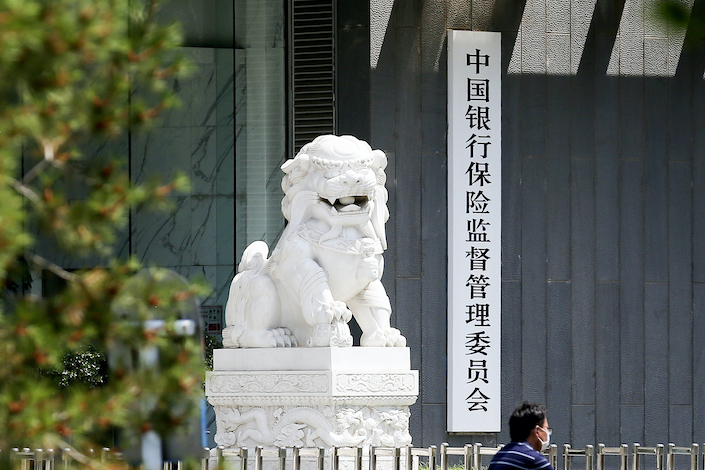 The number of financial corruption cases investigated by the CCDI last year surged to 178, including high-profile officials.
China's top graft buster detained 22 financial officials in 2019 in corruption investigations involving more than 1.5 billion yuan ($212 million), the oversight agency reported in a video.
The inspection team of the Central Commission for Discipline Inspection (CCDI) at the China Banking and Insurance Regulatory Commission (CBIRC) reviewed more than 1,500 complaints last year, of which 178 were formally investigated, deputy team leader Li Yanru said in a video posted on the CCDI's website. That was an increase of 48% from the previous year.
Senior officials who were punished include Qi Xinzheng, director and party chief of the Fujian bureau of the CBIRC; Zhao Rulin, a deputy head of the CBIRC's Guangxi bureau; three senior officials at the Inner Mongolia branch of the CBIRC; officials at two of China's biggest asset managers; and a senior official at the Insurance Industry Association of Jiangsu.
Some of the officials used their regulatory power to interfere with credit granting and administrative punishment or profited by approving establishment of rural financial institution branches in violation of rules, Li said.
Some officials used their positions to waive punishments for violators in investigations of online lending and illegal fundraising, and others illegally profited by using insider information, Li said.
The video for the first time formally disclosed the investigation of Yang Hongwei, former chairman of Huarong Huaqiao Asset Management. Co. Ltd., a subsidiary of China Huarong Asset Management Co. Ltd. Caixin reported exclusively in 2018 that Yang was under probe for his links to fallen tycoon Xiao Jianhua, the billionaire founder of conglomerate Tomorrow Holding Group.
Xiao was placed under investigation in early 2017, but details have never been disclosed, as is the case in many of the CCDI's probes.
Li also disclosed the investigation of Ran Xiaoming, an official at another Huarong subsidiary. Ran admitted he gave more than 1 million yuan as a gift to Lai Xiaomin, the former head of Huarong. Lai was formally arrested in November 2018 on charges of bribery, embezzlement and cronyism.
Other investigations disclosed in the video were related to Baoshang Bank Co. Ltd., the Inner Mongolia lender taken over last year by regulators for "serious violations of discipline and law." Li said more than a dozen regulatory officials were under investigation or voluntarily admitted to authorities their roles in regulatory failures in connection with Baoshang.
Caixin previous reported that four former officials of the Inner Mongolia branch of the CBIRC were put under investigation by graft busters last year on suspicion of involvement in corruption with Baoshang.
Contact reporter Denise Jia (huijuanjia@caixin.com) and editor Bob Simison (bobsimison@caixin.com)
Caixin Global has launched Caixin CEIC Mobile, the mobile-only version of its world-class macroeconomic data platform.
If you're using the Caixin app, please click here. If you haven't downloaded the app, please click here.
You've accessed an article available only to subscribers
VIEW OPTIONS
Share this article
Open WeChat and scan the QR code