China's Banking Regulator Tells Everyone Again That Trust Returns Are Not Guaranteed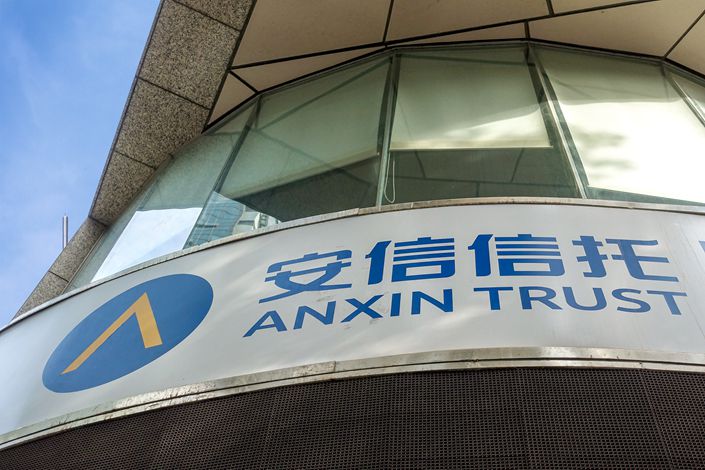 Last year, regulators punished nearly one-third of China's 68 trust firms for violations.
An official from China's banking watchdog said that trust products cannot provide guaranteed returns and should not make implicit guarantees, after an embattled trust company illegally guaranteed returns for its trust products involving billions of dollars.
The China Banking and Insurance Regulatory Commission (CBIRC) is actively investigating illegal activities related to trust products, Tang Wei, a deputy head of the CBIRC's trust institution supervision department, said at a Thursday briefing.
Tang's comments came after a handful of debt-laden Chinese trust companies have been found guilty of illegal business practices as they failed to repay tens of thousands of investors. Two of the most high-profile cases involve Anxin Trust Co. Ltd. and Sichuan Trust Co. Ltd.
Anxin Trust was found to have illegally misappropriated proceeds in trust products and created huge payment risks by guaranteeing returns to some investors, Caixin previously reported. The company illegally guaranteed returns for trust products involving some 90 billion yuan ($12.9 billion), a source close to regulators said. Such practices got Anxin Trust into more than 40 lawsuits with 32 companies, mostly over broken guarantees for defaulted debts.
Tang said guaranteeing returns is a serious wrongdoing, and all such guarantees are invalid and not protected by law.
Read more
Cover Story: Anxin Trust's $7 Billion Investment Black Hole
Sichuan Trust, another struggling trust firm, recently failed to repay over 20 billion yuan to investors in its trust products.
Looking ahead, Tang said that regulators will promote investor education to deepen investors' understanding of the legal aspects of trust products. Trust beneficiaries can only obtain returns on the basis of trust properties under the condition that trustees fully perform their duties, so issuers cannot make guarantees about returns, whether implicit or explicit, according to Tang.
Tang's comments echo recent remarks from a central bank official. Sun Tianqi, head of the People's Bank of China's financial stability bureau, said (link in Chinese) last week that investors need to develop better awareness of the relationship between earnings and risk.
Sun also said regulators and local governments are studying how to deal with the risks that Sichuan Trust and Anxin Trust have exposed, and that the central bank is working closely with them.
Tang said that while a few trust institutions have encountered operational difficulties, measures are being taken to deal with the risks and the industry remains stable overall.
In an effort to contain risks in the trust industry, the CBIRC last month informally told some trust companies to downsize their trust financing business, multiple sources told Caixin.
Last year, regulators punished nearly one-third of China's 68 trust firms for violations including illicit off-balance-sheet lending and illegal real estate investments, levying at least 22 million yuan in fines.
Contact reporter Timmy Shen (hongmingshen@caixin.com) and editor Gavin Cross (gavincross@caixin.com)
Caixin Global has launched Caixin CEIC Mobile, the mobile-only version of its world-class macroeconomic data platform.
If you're using the Caixin app, please click here. If you haven't downloaded the app, please click here.
You've accessed an article available only to subscribers
VIEW OPTIONS
Share this article
Open WeChat and scan the QR code