Industrial Drone-Maker Jouav Navigates Tech Tensions With IPO Plans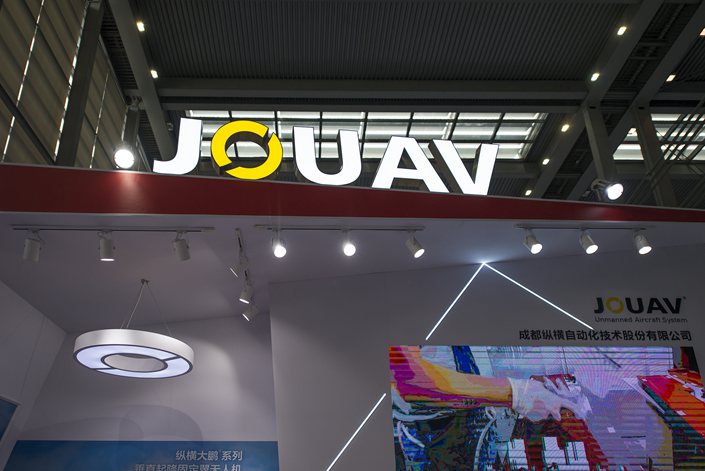 China's second-biggest industrial drone-maker is set to go public on Shanghai's Nasdaq-like high-tech STAR Market, but faces a high risk of being caught in the middle of escalating Sino-U.S. tensions.
Chengdu-based Jouav Automation Tech Co. Ltd. has received the green light for an IPO in which it will seek to raise 451 million yuan ($66.6 million), the bourse revealed Thursday, with three-quarters of the proceeds earmarked for a new factory.
Greatly reliant on imports, Jouav faces the risk of being cut off from suppliers of key components. All its drones' laser scanners and inertial navigation systems come from abroad, while half of its camera lenses and one-third of its chips are imported.
Aside from U.S. suppression, restrictions at home are troubling Jouav as well. Like its hometown rival SZ DJI Technology Co. Ltd., Jouav needs to comply with recently imposed Chinese restrictions that require government approval for exports of items such as personal information push services based on data analysis and voice-recognition technologies, which are commonly used in smartphones, robots and drones.
Read the full story: China's Second-String Drone-Maker Files for $60 Million IPO
Contact reporter Lu Yutong (yutonglu@caixin.com) and editor Heather Mowbray (heathermowbray@caixin.com)