Agricultural Drone Maker XAG Closes $183 Million Funding Round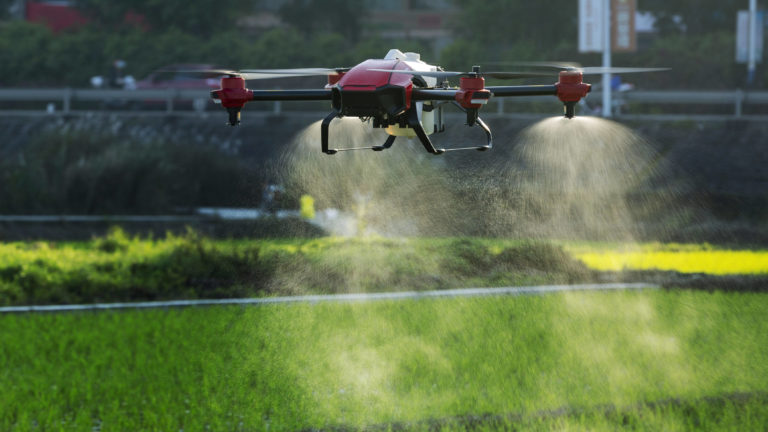 Chinese farming technology startup XAG on Monday announced the completion of a 1.2 billion yuan ($183 million) new funding round led by Baidu Capital and SoftBank Vision Fund 2.
The financing round, which was described by XAG as the largest so far in China's agricultural technology industry, was also joined by former Google China head Kai-Fu Lee's Sinovation Ventures, Guangzhou Yuexiu Industrial Investment Fund Management and government-backed Guangzhou Emerging Industry Development Fund.
The company plans to use the fresh capital to strengthen its R&D and manufacturing capabilities, expand its sales channels and build unmanned smart farms, XAG founder and CEO Peng Bin said.
Established in 2007 under the name XAircraft, the Guangzhou-based company rebranded to XAG in 2014 as it shifted its focus from consumer-facing drones to agricultural drones used to enhance crop production efficiency and protect plants. The company's other major products include remote sensing drones and unmanned ground vehicles for agricultural use and smart farm management software.
The funding round comes as the Chinese government has promoted the wider use of advanced technologies including big data, artificial intelligence and 5G connectivity in agriculture. In January, China's Ministry of Agriculture and Rural Affairs released a development plan that aims to build an agricultural industry that is more dependent on digital technologies. The goal is for 15% of the industry to make use of digital technologies by 2025, up from 7.3% in 2018.
Contact reporter Ding Yi (yiding@caixin.com)
Related: XAG Shows Off Airbus-Backed Food Delivery Drone at Lip-Smacking Flight Demonstration