Unit of CEFC Hit by New Downgrade Amid Probe of Founder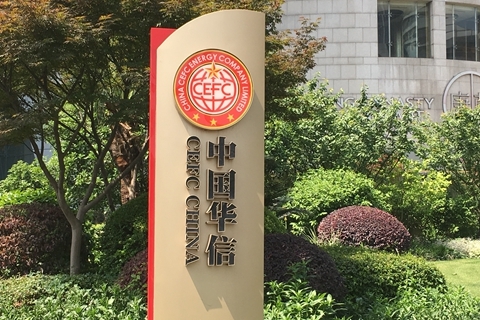 The financial arm of CEFC China Energy, pictured above, was downgraded by China Chengxin International Credit Rating to AA+ from AAA and put on its credit rating watchlist.
Another major credit agency has downgraded the main financing arm of energy and financial conglomerate CEFC China Energy, citing concern about debt and uncertainty after the parent company's chairman was placed under investigation.
China Chengxin International Credit Rating Co. said on Thursday that it had downgraded CEFC Shanghai International Group to AA+ from AAA and placed the company on its credit rating watchlist. It also downgraded the 2.5 billion yuan medium-term notes issued by CEFC Shanghai in June of 2017 from AAA to AA+.
Last week, China Lianhe Credit Rating Co. downgraded CEFC Shanghai's long-term issuer rating to AA+ from AAA.
The negative assessments add to the cloud over CEFC China Energy, which rapidly grew into China's fourth largest oil conglomerate after its founding by the mysterious entrepreneur Ye Jianmin.
CEFC amassed a large portfolio of assets in Europe, the Middle East, Central Asia and Africa before agreeing in September to buy a $9 billion stake in Russia's state-controlled oil major Rosneft.
Caixin reported on March 1 that Ye, who is the chairman as well as founder, had been placed under investigation. The news sparked a selloff of CEFC Shanghai bonds and cast uncertainty about how CEFC China's deals will move ahead.
China Chengxin said it was concerned about CEFC Shanghai's high liability ratio and mounting short-term repayment pressure. The rating agency said reports about Ye's investigation could affect the unit's fundraising capability, adding more liquidity pressure on the company.
China Chengxin also noted uncertainty surrounding the Rosneft deal, in which CEFC China agreed to buy a 14.16% stake in Rosneft from a consortium of Glencore and the Qatar Investment Authority. The deal has received regulatory approvals from China and Russia.
Sources close to the matter said CEFC China planned to pay $4 billion using its own cash, with the rest coming from bank loans, including from the China Development Bank. But domestic institutions have grown cautious about the deal, the sources said.
"CEFC China is eagerly searching for money …. But the Chinese government has remained silent and domestic banks are hesitant," said a source close to the matter. "If CEFC China can't get the money to make the transaction by the end of February, the deal is likely to fall apart and CEFC China may face fines."
China Chengxin said the reliance on borrowed funds means the deal — regardless of success or failure — will put pressure on CEFC Shanghai. If the deal succeeds, the company will face a greater debt burden. If not, it will bear investment losses, the rating agency said.
Contact reporter Han Wei (weihan@caixin.com)
You've accessed an article available only to subscribers
VIEW OPTIONS
Share this article
Open WeChat and scan the QR code