Tuesday Tech Briefing: High-Tech Stock Board, Wanda Film, Xiaomi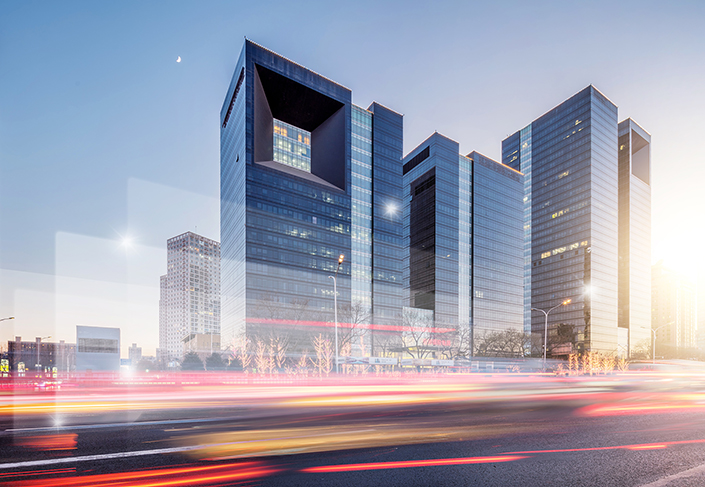 1. China is Launching a Nasdaq-Style Board in Shanghai
China will launch a high-tech stock board in Shanghai and experiment with a registration-based IPO system, Chinese President Xi Jinping said Monday at the opening of the China International Import Expo in Shanghai.
The announcement of the "technology innovation board," to be established by the Shanghai Stock Exchange, is seen as a move by the government to boost business confidence amid slowing growth and mounting U.S. tariffs. The new trading venue could be modeled on the wildly successful Nasdaq Stock Market in the U.S., whose listings include Amazon, Apple, and Microsoft.
The move may indicate that money-losing startups will be allowed to list shares on the new board, though the CSRC provided no listing criteria in the article. Such companies are currently not allowed to list on the mainland, including on the existing ChiNext board in Shenzhen, which also caters to start-ups. (Caixin)
2. Wanda Film Unit Shares Plunge When Trade Resumes After 16-Month Pause
The film unit of Chinese entertainment titan Dalian Wanda Group opened down beyond the daily 10% limit on Monday, the first trading day after shares were suspended to allow the company to work out an asset restructuring plan.
Wanda, the owner of U.S. film studio Legendary Entertainment, suspended trading of its shares in July 2017 and has since injected $15 billion worth of filmmaking assets into its Shenzhen-listed unit. The final deal was considerably smaller than the first restructuring plan the company issued in early 2016, which later collapsed.
Mergers and acquisitions in China's turbulent entertainment and media industry have slowed since 2016, and regulatory reviews of such deals have become stricter. According to Caixin calculations, 20 transactions in the sector were killed between 2017 and the end of June this year. (Caixin)
3. Xiaomi Teams Up With China Resources in 2.65 Billion Yuan Land Purchase
Smartphone maker Xiaomi Corp. has teamed up with China Resources Land to buy 11.59 acres of land in Beijing for 2.65 billion yuan ($382.77 million), government records show.
Xiaomi, which doesn't have a real estate business license, has not revealed how it intends to use the land. But sources close to Xiaomi said the company plans to build offices on the plot.
This isn't Xiaomi's first move into property sector -- in March 2017, Xiaomi and Vanke cooperated to build housing for sale to Xiaomi's employees. (Caixin, Link in Chinese)
4. Tencent-Backed WeBank Hits $21 Billion Valuation
Tencent-backed online lender WeBank Co. Ltd. has reached a sky-high valuation of 147 billion yuan ($21 billion) after less than four years in operation, becoming one of the world's largest "unicorns."
The new valuation is based on a notice on e-commerce platform Taobao.com describing the upcoming auction of a minor stake in WeBank. WeBank's latest valuation makes it the fifth most valuable privately-held company in the world.
WeBank was launched in December 2014, just before China started a pilot program granting online lending licenses to non-bank operators in 2015. (Caixin)
5. Softbank Confirms Investment in Bytedance, Ele.me
Japan's SoftBank finally confirmed its investment in Beijing Bytedance Technology during its half-year earnings announcement Monday.
People close to Bytedance, the startup behind popular short video app Douyin, had previously told Caixin that SoftBank was participating in a $3 billion fundraising round by Bytedance.
SoftBank CEO Masayoshi Son also revealed Monday that his company is finalizing a new investment agreement with major Chinese food delivery platform Ele.me. (Caixin, link in Chinese, Company filing)
The World Internet Conference Wuzhen Summit starts November 6 and is being held by the State Internet Information Office.
This marks the fifth Wuzhen Summit, where about 1500 attendees will discuss topics including 5G, cybersecurity, big data, privacy, Internet of Things, and fintech.
Compiled by Luyao Wang
Share this article
Open WeChat and scan the QR code