Local Governments Face Fresh Curbs on Investment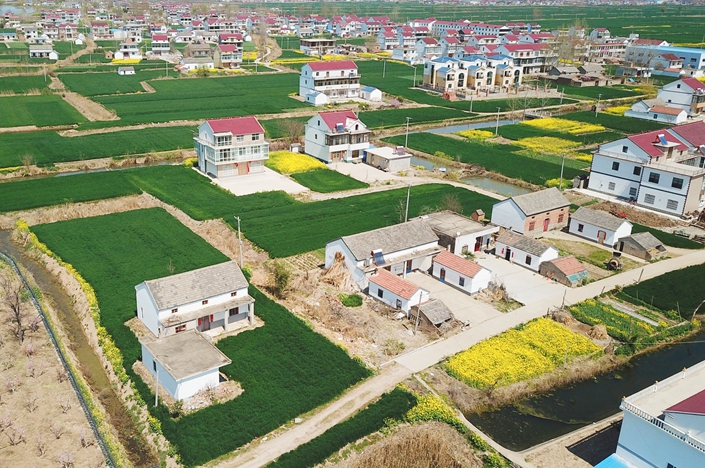 In recent years, policymakers have become increasingly concerned about wasteful investment and risks stemming from an explosion in local government borrowing. Photo: IC Photo
* New rules aim to put local government investment and debt into a legal framework that clarifies the type of projects local authorities should invest in
* In recent years, policymakers have become increasingly concerned about wasteful investment and risks stemming from an explosion in local government borrowing
(Beijing) — China's local governments face fresh curbs and tighter supervision over investment spending after the State Council published regulations to control debt risks, increase transparency in financing, and ensure that only budgetary funds are used for projects that are not commercially viable.
The new rules, which go into effect on July 1, aim to put local government investment and debt into a legal framework that clarifies the type of projects local authorities should invest in and the sources of funding allowed. It also sets out how decisions on investment and spending should be made, and stipulates lines of responsibility.
They stipulate that local authorities must ensure investment projects are in line with the country's national economic and social development plan, the national medium-term fiscal plan, macro-economic control policies and fiscal revenue and expenditure.
In addition, they should focus on using resources from their fiscal budgets for projects such as public services infrastructure, social welfare, agriculture, rural services and environmental protection. These investments are difficult to fund through market mechanisms because they will struggle to make a profit and the returns are unlikely to be enough cover their costs, according to the regulations (link in Chinese) published on Sunday.
To prevent uneconomic investment and vanity projects, the rules stipulate that authorities must take into account their own fiscal revenue and spending as well as local economic and social development needs. And in an effort to curb illicit borrowing that is still taking place despite earlier bans by the central government, the regulations specify that funding can only come from the fiscal budget and prohibit local authorities from signing deals that effectively lead to projects being funded through capital advances from the companies contracted to build them.
Investment boom
The regulations have taken almost two decades to finalize partly as a result of changing economic, financial and fiscal conditions, including the surge in local government investment and debt. The government started to draft the regulations in 2001, but didn't solicit public feedback until January 2010 and the final rules were not approved by the State Council until December 2018.
Local authorities embarked on a debt-fueled investment spree in 2008 as the central government encouraged spending to cushion the economy from the impact of the global financial crisis. But policymakers became increasingly concerned about wasteful investment and the risks stemming from the explosion in borrowing, much of which was hidden off the books in local government financing vehicles (LGFVs).
Since 2014, the central government has issued a series of policies and regulations to clean up local debt, including a swap program to convert off-the-books debt into municipal bonds, banning LGFVs from raising money on behalf of the authorities and limiting local governments' responsibility for the vehicles' debts. Rules on local government debt issuance and public-private partnerships were also tightened, and efforts were made to separate investment into commercially viable projects — whose borrowings cannot be repaid from the fiscal budget — and public welfare projects.
The campaign led many local authorities to reexamine and even halt some investment projects. In 2018, Hunan and Fujian were among several provincial-level governments to suspend or cut lending to investment projects.
The latest regulations subject local governments to a string of requirements, including the need to re-evaluate projects if estimates of spending by the contractor exceed the amount approved in the initial feasibility study by 10%. They also stipulate that the main source of funding for investment projects should be direct investment, although the "appropriate" use of soft loans and subsidies will also be allowed. Annual investment plans should clarify the source of funds and local governments will be held legally responsible for any debt raised illegally to fund spending.
Contact reporter Liu Jiefei (jiefeiliu@caixin.com)
You've accessed an article available only to subscribers
VIEW OPTIONS
Share this article
Open WeChat and scan the QR code