In Depth: Shunned by the U.S., Huawei Pins Its Hopes on Europe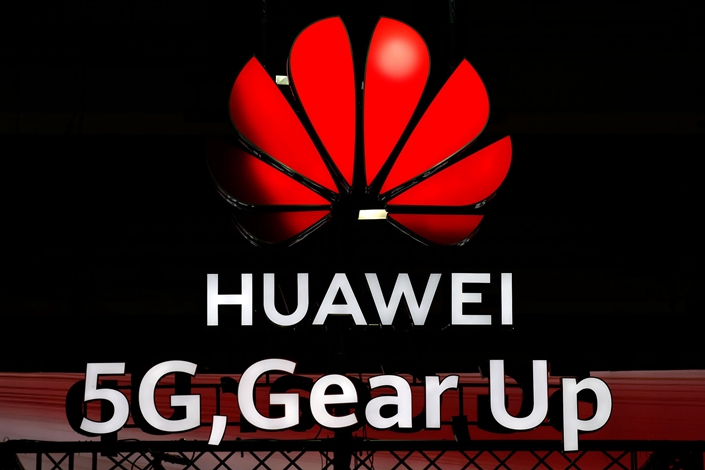 Huawei and 5G signs on display during the 10th Global Mobile Broadband Forum hosted by Huawei in Zurich on Oct. 15, 2019. Photo: IC Photo
Despite the U.S. government's lobbying over the last few months to convince its allies in Europe not to do business with Huawei Technologies Co. Ltd., many European countries remain open to a relationship with the Chinese telecom giant, though not without some caution.
Europe's relative receptiveness helps explain how Huawei has managed to maintain its business this year in the face of the U.S. campaign and the setbacks arising from it being effectively banned from on purchasing American technologies that it has come to rely on. Huawei managed to increase revenue by 26.74% to 209.5 billion yuan in the third quarter after a slowdown in the previous quarter. The company, which is not listed, did not report its quarterly profit.
In Europe, Huawei's most prominent supporter is Germany. Chancellor Angela Merkel's government announced last month that it won't exclude any supplier from participating in the rollout of the country's 5G mobile network.
"Essentially our approach is as follows: We are not taking a pre-emptive decision to ban any actor, or any company," government spokesman Steffen Seibert said at the time. Huawei quickly welcomed Germany's "fact and standards based approach," saying in a later statement that Germany would create a fair environment for all companies to compete in.
But later Germany's spy chief said that Huawei "can't fully be trusted." The country is currently considering legislation that would weigh a company's political affiliation when using its products in the nation's telecommunications networks in the future, including 5G.
In May, U.S. placed Huawei on its so-called Entity List, under which it is banned from purchasing U.S. technologies and services without special approval. The U.S. has accused Huawei of putting hidden backdoors in its products that could undermine its national security. Huawei has denied the accusations.
Since then, Huawei founder Ren Zhengfei has been on a public relations blitz with global media to defend his company and persuade partners that U.S. sanctions won't put it in jeopardy. The campaign included an interview with the BBC in July, during which Ren referred to Europe as Huawei's "second home." He also promised to build a chip factory in the U.K. and a microwave technology facility in Italy.
Europe is listening
When Germany makes a decision, all of Europe listens, said Stéphane Téral, a technology advisor at U.K.-based IHS Markit Technology. Téral said Germany must have carried out a thorough investigation before coming to a decision about Huawei. He predicted other major European countries, like France and Italy, would not block the Chinese company. In Spain particularly, nobody is worried about Huawei at all, he said.
The reason why most European countries are not falling into line with the U.S. is that they don't see China as a geopolitical rival, according to Paul Triolo, a geo-technology expert at the Eurasia Group. Triolo added that most European countries have used Huawei's products in their previous 4G network buildup. So it would be hard for any of them to be persuaded to spend tens of billions of dollars extra to replace the Huawei gear.
For European mobile operators, choosing a telecom partner is entirely a business decision. Kirsi Valtari, vice president of Elisa, Finland's largest mobile operator, told Caixin that his company has signed 5G contracts with several companies, including Huawei, but also Nokia and Ericsson.
Elisa, a company with 130 years of history, has always stuck to the principal of doing business with more than one supplier, Valtari said. She said her company has to make sure that its consumers received the most competitive prices.
Olaf Swantee, CEO of one of Switzerland's largest telecoms, Sunrise Communications AG, said in an interview with Caixin that the reason his company chose Huawei is not because Huawei's products are cheaper, but because of its advanced technology and sound services.
Speaking of the impact from the U.S. sanctions, Swantee said Huawei's contingency plan would allow it to make most of its products in house, meaning that Huawei has been able to continue supplying products to Sunrise as usual.
Huawei's effort to woo carriers in Europe has largely paid off. As of October, the company had signed more than 60 5G commercial contracts worldwide, with more than half coming from Europe, the firm announced last month.
Uncertainty for smartphones
Huawei's other major revenue source is smartphone sales. Huawei is currently the world's second-largest smartphone seller after South Korea's Samsung Electronics Co. Ltd. Europe is also the most strategic overseas market for Huawei's smartphone business. For the first quarter of this year, Europe accounted for 23% of Huawei's global smartphone sales, according to data provide by research firm Counterpoint Research.
However, the U.S. sanctions — which block Huawei's access to some of Google's services like Gmail — have begun to hurt Huawei's smartphone business in Europe. In the second quarter, Huawei's European market share fell 3.6 parentage points to 18.8% after shipments tumbled by 16%, according to industry data tracker Canalys.
Even after the drop in market share, Huawei remained the second-largest vendor in Europe, but it lost ground to Samsung, whose second-quarter market share rose 6.7 percentage points to 41%. Apple ranked third with 14.1% of the market that quarter, according to Canalys.
A visit by Caixin to six smartphone shops in several cities in Switzerland found that the smartphones on display at most stores largely matched each brand's overall market share according to Canalys' research.
Caixin found that the Huawei phones on display had no problem accessing Google's apps, including Google Maps and Gmail, indicating that the U.S. sanctions may not have yet affected devices already on sale.
Still, uncertainty about the sanctions poses a tremendous challenge to Huawei's smartphone business in Europe. A salesperson at one store told Caixin that although the current stock of Huawei phones have no problem accessing Google apps, he was not sure what would happen in future.
In August, Yu Chengdong, a Huawei executive responsible for the company's consumer business, said he expected that Huawei had shipped 10 million fewer smartphones in the second quarter of this year due to U.S. sanctions.
Huawei has already braced for a future in which its phones won't have access to most Google services.
In September, the company unveiled its new Mate 30 series in Munich, Germany. Although they are based on an open-source version of Google's Android, the phones won't offer licensed Google services. Huawei hasn't put the Mate 30 series on sale in Europe and hasn't announced a clear timetable for when the models will be available on the European market. Although Huawei has developed its own alternative operating system, called HarmonyOS, the company is still holding out hope the U.S. government will allow Google to continue its partnership with Huawei.
Analysts said Huawei's smartphone shipments to Europe will fall if it can't get Google apps back on its phones. However, those circumstances could still provide Huawei with an opportunity to nurture its own app ecosystem under the HarmonyOS, particularly in Eastern Europe. In some countries where local internet services are more developed, lack of access to Google stable of apps isn't such a big deal to consumers, said Sui Qian, a smartphone analyst at Strategy Analytics.
Huawei might also benefit from growing EU support for local internet companies. The European Commission, the EU's executive branch, has stepped up regulations on Google on concerns the company is a monopoly, according to IHS Markit Technology's Téral.
Téral is more optimistic that Huawei will thrive in Europe over the long term. If Huawei were to roll out its own operating system, that might be welcome news for European consumers, he said.
Contact reporter Mo Yelin (yelinmo@caixin.com)
You've accessed an article available only to subscribers
VIEW OPTIONS
Share this article
Open WeChat and scan the QR code